50 years ago, March 8th, 300 million fans worldwide watched Ali-Frazier I, a fight with political overtones
It was called the Fight of the Century and the buildup was off the charts
There are no sporting events today that could compete with the breathtaking anticipation of a heavyweight championship fight in the golden years of boxing. The Sweet Science captivated the nation during most of the 20th Century.
In the early years of radio, beginning in the 1920s, boxing represented audience numbers that were numbing. In 1927, radio was still a phenomenon, only six years young at the time. Radio sets flew off the shelves. The fights as much as any other top programming triggered interest in the new medium.
When Gene Tunney defeated Jack Dempsey in the famous 'long count' in Chicago, the New York Times printed a three-line, front page headline that appeared in large font and in bold lettering. One of the lines read, "Millions listened on the radio."
In 1938, when Joe Louis beat the German, Max Schmeling, television wasn't born yet. The fight did a 63 rating on radio. It translates simply; 63% of Americans were listening to the rumble. That's more than a Super Bowl today on television. The Louis-Schmeling fight of course had strong racial overtones, a Black man fighting a white man representing, at least ostensibly, Hitler's Germany.
Widespread interest in the Joe Frazier-Muhammad Ali fight on March 8th 1971 was fueled in many ways by the contrasting stances among rival supporters in a divided nation, for or against the Vietnam War. Many younger Americans deaminized Richard Nixon, a law and order president, who referenced his own supporters as the silent majority.
On February 26, 1964, a day after he upset Sonny Liston for the heavyweight title, Cassius Clay told the media that he changed his name to Muhammad Ali and that he was joining the Nation of Islam, an African-American Muslim group, considered controversial.
Going forward, he was labeled by many as iconoclastic.
Ali later dodged the draft by representing himself as a conscientious objector. He was convicted for not reporting for induction into the military in 1967. It cost him his heavyweight title in some states including New York. Months after the Frazier fight, Ali won his appeal to the Supreme Court which reversed his conviction.
Ali was brash and glib. Early on, he attracted those rooting for an underdog, albeit an irrepressible and loquacious one. Frazier on the other hand was viewed as more middle-class and mainstream, one who didn't espouse contentious views, a Black Philadelphian who better fit a more urban working class profile. He let his fists do most of his talking. Otherwise, Frazier was somewhat laconic. He was no match for Muhammad's gift of gab.
For the first time in the 20th Century, a heavyweight championship bout pitted two fighters, both of whom were undefeated.
The card was announced on December 30, 1970. It would be held at Madison Square Garden on March 8th.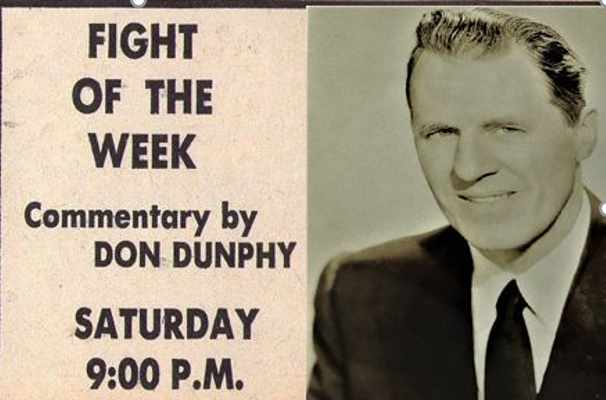 This was before all-sports radio, cable television and even the relevance of the FM band. For better than three months, the fight was a constant subject of conversation. It was all about AM radio, the daily newspapers, Sports Illustrated and over the air television.
In retrospect, Ali and ABC's Howard Cosell grew in lockstep. The commentator's support of Ali brought the broadcaster to the national fore. It fueled Cosell's polarizing image of a loud mouth. Howard was either loved or hated.
It was cold in New York on Monday March 8th and that night the city and nation stopped. The long awaited rumble was about to begin.
There were few choices by which to follow the fight. Live video coverage was limited to closed-circuit ticket holders who packed many movie theaters. The chief promoter, Jerry Perenchio, wouldn't allow the brawl to air on commercial radio which by itself spawned a groundswell of protest and an argument with his co-promoter, Jack Kent Cooke. Non theater goers had to find a radio station that provided updates after each round. For the promoters, it was about the ticket proceeds at the Garden and the closed-circuit revenue.
Don Dunphy
The legendary boxing announcer Don Dunphy did the blow-by-blow for closed circuit viewers. He was joined by actor Burt Lancaster and former Light Heavyweight champ, Archie Moore.
In the first of a multi-part series, we focus on Dunphy who was considered the Voice of Boxing for close to half a century.
Don was a New Yorker through and through. His accent was redolent of Manhattan. He was born in Manhattan, was raised in Manhattan, attended Manhattan College and enjoyed a cocktail; yes, a Manhattan. In college, he starred in track.
Dunphy began covering sporting events for various newspapers before beginning to broadcast at a remote New York radio station for $7 a week. By the mid-1930s, he helped Earl Harper at WINS call Manhattan College football. When Harper moved to WNEW, Dunphy became the sports director at WINS.
Sam Taub was the early pioneer of blow-by-blow boxing, calling thousands of tussles in the pre-war years, be it locally on New York radio and nationally on NBC. For some of the huge battles, like Louis-Schmeling, the well know horserace-caller, Clem McCarthy got  the assignment.
in 1941, Gillette outbid Adam Hats for the fight rights and moved the broadcasts from NBC to Mutual Radio Network. A new broadcaster would be selected to replace Sam Taub. Dunphy was invited to partake in an audition. Gillette had several voices demonstrate their wares by doing two rounds each of a light-heavyweight battle. between Anton Christoforidis and Gus Lesnivich. One competitor for the coveted broadcast gig was Mel Allen.
It was winner take all. Get the assignment and you'll call virtually every major fight nationally year-round.
Working smartly, Dunphy won the square-off. While others who auditioned, stammered using last names that were tongue twisters, Christoforidis and Lesnivich, Don cleverly identified the fighters by only their first names, Anton and Gus, through rapid flurries of blows.
Dunphy was well liked. I never heard another sportscaster, colleague, competitor or contemporary utter a nasty word about him. The one word I would hear about Dunphy is gentleman. He passed in 1998 at age 90.
His first big fight was the 1941 showdown between Billy Conn and Joe Louis at the Polo Grounds. For decades to follow, Dunphy dominated boxing broadcasts, first on radio and later on television. On radio he did 22 heavyweight championships and on television 25 more. On October 3 1985, Dunphy, then 77, announced Michael Spinks' defeat of Larry Holmes in Las Vegas. It was his last boxing gig, as best as I can see.
How Dunphy got the blow-by-blow assignment to Ali-Frazier:
By 1971, the broadcasts were no longer under the aegis of Gillette so Dunphy wasn't getting the gig by default. The Fight of the Century took a different twist. The promoter was in the entertaining business. Jerry Perenchio was a Hollywood based agent who represented names like actors, Kirk Douglas and Burt Lancaster and singer Andy Williams.
Dunphy was invited by Madison Square Garden to attend the December 30th 1970 press conference where the details of the fight were announced. It was at the famed watering-hole, Toot's Shor, a popular hangout for sports figures. At the press affair, Dunphy was introduced to Perenchio, whom he had never met and with whom he was completely unfamiliar.
They exchanged pleasantries but that was it. Management of MSG Boxing endorsed Dunphy for the blow-by-blow role but Don knew getting the assignment would be an uphill battle. He was unsure whether Perenchio was familiar with his name and his stature in the world of broadcast boxing.
Meanwhile, the Ali camp kept pushing for Cosell. Given the promoter's Hollywood roots, Dunphy figured the Lakers' Chick Hearn would also be in the mix of consideration. Still, he left Toot's determined to win the assignment.
Dunphy's son Don, Jr. worked at ABC News, home too of Howard Cosell. A little while after the press conference, he told his dad that Cosell said to him, "I'm not doing the fight and neither is your father. They're going with Kirk Douglas, Andy Williams and Burt Lancaster."
When Dunphy heard that from his son, he said to himself, "Why not the Marx Brothers, at least they're funny."
In time, agent Bill Cooper arranged for a meeting with Perenchio at the upscale St. Regis Hotel in Manhattan. Dunphy asked Jerry whether Andy Williams would be involved. Perenchio laughed, "Oh, no! Maybe, he'll sing the national anthem."
It was apparent though that Perenchio planned to use Lancaster in a visible role. Perenchio played up the actor to Dunphy, hyping his knowledge of the fight game. Jerry went on to say that he and Lancaster watched the Ali-Oscar Bonevena fight together and they both shouted at the set pleading for Cosell to shut up.
Dunphy and agent Cooper left the meeting feeling confident. Cooper told Dunphy that he would ask for a $10,000 fee, a huge amount in 1971. Negotiations are just that and they settled for $5,000 which Dunphy claimed in his auto-biography, Don Dunphy at Ringside, was the highest fee an announcer ever got for doing one sporting event. At roughly the same time Ray Scott got $800 to announce the Super Bowl on CBS.
So it was Dunphy, Lancaster and Moore. A footnote: It wasn't the first time an actor got involved in a heavyweight broadcast. In 1959, when the Swede, Ingemar Johansson fought Floyd Patterson at Yankee Stadium, it was broadcast on ABC Radio. Les Keiter and Howard Cosell were joined by William Holden and John Wayne. The fight was sponsored by the flick, The Horse Soldiers, therein the actors.
Dunphy said that Ali-Frazier I was viewed by 300 million people worldwide.
Rest of series – Ali-Frazier I
Boxing HOFer Steve Albert, ESPN's Chris Berman, HBO's Bryant Gumbel, others remember Ali-FrazierI