A sensible and thorough break down of NBC's Olympic coverage which didn't get rave reviews overall
Generally speaking, NBCUniversal's coverage of the Tokyo Olympics didn't qualify for any medal. And I'm not the only person to feel that way, according to the disappointing viewership and Olympic TV journalists.
The commentary was, most of the time, bland, humorless and repetitious, except during the track and field events, when a person would think that the excited broadcasters were announcing a cure for cancer.
Especially disappointing was the great majority of the analysis during gymnastics, which was heralded as the highpoint of the Olympics because of super-star Simone Biles. Because of the pre-Olympic hype given to the gymnastic competition, I expected the analysts to be able to break down the performances of the gymnasts so that even an occasional fan of the sport would understand the reason an athlete is given a certain score.
Instead of explanations, I heard a lot of "Ohs" and "that's a mistake that will result in a deduction," etc., with minimum explanation of why a miscue would result in a tenth of a point, or more, deduction. It wasn't until August 4 that Maggie Astor wrote a story in the New York Times that fully explained the scoring system. (In my opinion, no one is better in explaining to viewers about what went wrong during an athlete's performance than Johnny Weir or Tara Lipinski do, and before them Dick Button did, during figure skating competitions.)
Also, the gymnastic analysts repeated themselves so many times that I thought I was listening to a tape of former President Trump saying "Fake News." How many times did they have to mention that Jade Carey's father was an Olympic coach? And how many times did they have to show pictures of Ms. Carey's father hugging her after she performed? (What would have made for good television was her father scolding her for performing badly.)
Another low point was the insipid and trite interviews with athletes after an event. A typical question was, "How do you feel?" Or, "What does this mean to you?"  When a reporter asks obvious and trite questions, the results will be obvious and trite answers. And they were. (For a master's course in trite questioning, tune in the after baseball game pressers.)
Equally disappointing, was NBC's tepid reporting, covering the many controversies during the games, including:
China's criticism of NBC for what the Chinese said was an incomplete map of China, shown during the Opening Ceremony of the games
Swimmers questioning whether they were competing in drug free events
Protests by American athletes regarding racial matters
Permitting an accused Iranian terrorist to compete
An athlete seeking asylum because she feared going back to her country after criticizing her coaches
Two Chinese cyclists wearing pins with a silhouette of Mao Zedong Mao, known as Chairman Mao, the founding father of the People's Republic of China.
Certainly, during the 7,000 hours of Olympic programming over 17 days featuring 339 events in 33 sports, with 50 disciplines, there had to be some commentary that deserved a medal. From the coverage I witnessed, only one gold medal was deserved.
It was the reporting about Simone Biles benching herself because of emotional problems, augmented by swimming analyst Michael Phelps telling of his mental health problems. The two of them coming clean opened up a discussion that will continue way after the Tokyo Olympics are history.
Providing a discussion of the mental health of athletes, who are regularly extolled by the media as super humans, was NBC's gold medal performance. But, like many other performances during the games, it was a surprise, not planned. But if NBC's highlighting the mental problems of athletes deserved a gold medal, much of its Today Show Olympic shenanigans could be wrapped up in one word –inane.
What passed for humor on the program made the old Lewis and Martin routines seem sophisticated. (Full disclosure: I've always thought that the humor on the Today Show is less than sophomoric and unworthy of a medal made of lead.)
In the past, many viewers would tune in the Olympics because of its non-sports coverage: The soap opera-like features detailing, as best as it could be done in a few minutes, athletes overcoming hardships to achieve their Olympic dreams and the extensive travelogue coverage of the host countries, which along with slice of life features of locals made Olympic coverage much more than a sports event.
Because of the Covid-19 pandemic the Tokyo Olympics were played during a state of emergency in Tokyo. And right smack in the middle of the games, Reuters reported, on August 3, "the head of the Japan Medical Association called on Tuesday for a nationwide state of emergency to contain a surge in COVID-19 cases in Olympics host city Tokyo and elsewhere, Kyodo news agency said, as worries grow about a strained healthcare system."
NBC's audience decline could also be attributed to the fact that many of the results of events were known hours before they were telecast in prime time. But NBC knew that would happen. So that could not be the sole reason for viewers' disinterest. It's always that way when the Olympics are held in Asia because of the time difference. Also unknown was how the mammoth number of commercials, including some being televised while a small portion of the split-screen showed an event in progress, turned off the audience.
The number of commercials reminded me of watching the Super Bowl: A string of commercials interrupted by a minute or so of play.
Certainly Covid-19 had an affect on NBC's coverage. That might have affected the decline in the viewing audience. But it shouldn't have affected the commentary of the announcers, which I found lackluster, repetitious and disappointing. What was missing were announcers who could hold an audience's attention as Bob Costas and Jim McKay could for many years.
The best that could be said about primetime host Mike Tirico (left) was that he did a decent, professional job and at times asked important questions during his interviews with Simone Biles and Michael Phelps during discussions about their mental problems, as well as referring to the mental health problems of athletes at other times. But the bottom line is that viewers do not tune into a sporting event to hear discussions about athletes' problems. They tune in to be entertained. I would have rated Tirico much higher if he would have talked about the many political controversies that occurred.
And the best that could be said about NBC's coverage is that it brought the mental problems that elite athletes have, out of the dark into the light – that being a pretty good spotlight.
While, in my opinion, the cover-up of the political controversies by NBC (you had to read the print press for details) was deplorable, a five minute promo during the pre-Closing Ceremony telecast was an insult to viewers. It promoted Jimmy Fallon's return to the Tonight Show as if it was part of Olympic programming, labeling it "Fallon's Five" adorned with the Olympic logo.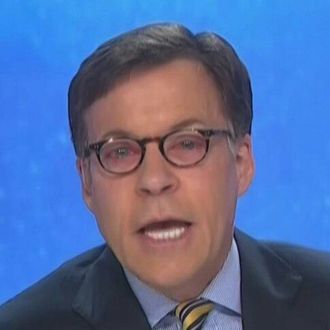 Bob Costas (left) who presided over NBC's Olympic overage from 1992 through 2016, and who I consider deserves the title of "telling it like it is," defended NBC's coverage. In an interview in the August 8 New York Times he said, in part, "You can only play the hand you've been dealt, and they've been dealt a difficult hand….any comparison of the Tokyo games with previous competitions is not fair, given the pall cast by the pandemic," he said.  While what he told the Times is true, I can't help but believe that his voice would have benefited the Olympic coverage.
Perhaps in six months time, when the Olympic Flame is again lit in Beijing, China, at the Winter Olympics, NBC's coverage will improve.
But don't count on it. Japan is a democracy that didn't curtail NBC's commentary. China is a totalitarian state that has shown that when it disproves of media coverage it will punish the press. And the International Olympic Committee, NBCUniversal and the game's sponsors, which view China as a marketing opportunity, certainly don't want to be punished.
So now it's "sayonara" to the Tokyo Olympics, which will be known in history as "The Covid Olympics," and see you soon to the Chinese Olympics next February, which already is being touted as the "Anti-human rights games."
**
Ratings from Sports Media Watch:
"With the final weekend of competition still to come — typically the least-watched portion of any Olympics — the Tokyo Games hit another viewership low on Friday.
"Thursday's primetime coverage of the Tokyo Summer Olympics averaged 13.3 million viewers across NBC's various television and digital platforms, down 42% from the comparable night of the Rio Olympics five years ago (22.9M) and tied as the least-watched night of competition at any Olympics — Summer or Winter — on record."