Beano Cook: After Iranian hostages were offered a lifetime MLB pass: "Haven't they suffered enough?"
Want a cross of laughs and trenchant wit? Pick up, Haven't they Suffered Enough? You won't put it down. It's that good.
What viewers lack in broadcast sports today are colorful characters! Another Beano Cook would be what the doctor would order. He was the king of one-liners, the Henny Youngman of sports. He was also humorously outspoken, a very funny man, presenting in curmudgeon fashion.
He had a vast interest in all of history, particularly college football. His roots were in Pittsburgh, he ran sports publicity for the University of Pittsburgh and made his mark working in the public relations trenches at CBS, ABC and ESPN.
Not many public relations execs or hacks go from the typewriter to the national TV set. ABC's Roone Arledge had enough confidence in the irreverent Cook to put him on the stage. Beano kept pushing the value of college football on TV and ABC gave him a seat at the table.
Cook was a walking encyclopedia of the sport and he pushed ESPN's Howard Katz to travel College Football Game Day and televise Saturday's pre-game show from the site of the big matchup each week. Katz told me years ago that had it not been for the Cook's persistence and persuasiveness, GameDay would not have been a show the network would have taken on the road.
With the assistance of John Lukacs, readers shared Cook's candid thoughts about the flamboyant executives who ran the networks in the 70s an 80s, when on-air sports and cable programming were erupting. College football gushed from sets once the Supreme Court opened the spigots in 1983. For the most part, until then, it was Keith Jackson and Chris Schenkel. That was it.
Cook tells stories of what he heard from TV colleagues, ranging from hookers to funerals and from lavish parties to back-stabbers. Haven't They Suffered Enough holds back little, ne it on TV executives, good and bad. The chronological tales are infused with one-liners for which Cook was famously known. At about the time that the Iranian hostages were released, on President Ronald Reagan's first day in office, Major League Baseball announced that it would give each victim a free lifetime ticket to any Major League or Minor League team. For whatever reason, Beano despised baseball. When he heard what baseball was doing, his unsolicited response was: "Haven't they  suffered enough?" 
-When football was challenged by a plethora of gambling, then commissioner Pete Rozelle downplayed it. The commissioner didn't want any mention of the subject in the press box, saying that only two percent of fans gamble on the NFL. Upon hearing it, Cook said, "If that's the case, all two percent live on my block!"
– In Pittsburgh, Beano was very close with Pirates' broadcaster Bob Prince and SI writer turned broadcaster Myron Cope, who is now more widely associated with the Steelers.
– Highlights of the book for TV would definitely be Beano's relationships with big executive names in network TV sports history: Roone Arledge, Dick Ebersol, Katz, Steve Bornstein, Don Ohlmeyer, Van Gordon Sauter, Barry Frank, et al. Not to be left out are his unique relationships and commentary on on-air talent like Cosell and Phyllis George.
– The book moves through Beano's life sequentially, but there are "break" or standalone chapters between his various jobs, dedicated to  subjects like sports betting, expense accounts and his life-long love affair with college football. It's a telling break down from Cook's perspective.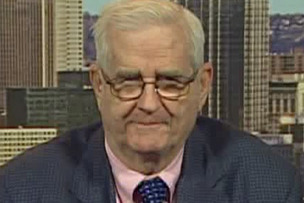 – There are so many adventures, great scenes of Beano (left) running on-campus gambling operations for the Providence mob when he was a freshman at Brown in 1951, conspiring with a few other guys in his Army unit to secure an Air Force bomber as transportation to attend the 1956 Sugar Bowl, being interrogated by the FBI in New York City in the late 60s, being set-up by Cosell during a lunch with Muhammad Ali, getting a haircut on three consecutive days at a CoSIDA Convention in Lubbock to get a hair stylist to agree to go out on a date with him.
– Beano's discussion of the differences between ABC Sports and CBS Sports. He goes into great detail to point out what it was like working for both of those legendary divisions from the 1960s through the mid 1980s.  Beano was very critical of CBS Sports management and gives readers a unique look behind the curtain at the turmoil that took place when there was a revolving door of presidents at CBS Sports from 1977-81.
– The book also does a nice job of painting a picture for the reader of what it was like working at ESPN during the late 80s and early 90s. Beano's arrival coincided with ESPN getting the CFA college football package which in many ways he helped build.
– Interestingly, the book is littered with predictions pertaining to the sports and media worlds. Some, the legalization and explosion of sports betting, have proven him clairvoyant. Others, such as his belief that in the near future NFL games will be aired on pay-per-view, haven't come true, at least not yet.
More so than anything, Haven't They Suffered Enough demonstrates that Beano Cook played a key role in the annals of sports television history. Very few people know that he was more than a publicist and an unpredictable college football commentator. As author Lukacs says, he was a Rasputin character who had the ear of many powerful presidents and execs.
Cook passed when he was 81, On getting old: "I'm old, but no, I didn't have Rutgers season tickets in 1869 (first game ever played)." As for flying: "It's hardly a reassuring sight when the first word you see when you get to the airport is terminal!"