Black sports media voices continue to react to the light grand jury verdict covering the Breonna Taylor murder
Last week, the nation erupted in protest following the indictment of former Louisville police detective Brett Hankison, one of three officers involved in the tragic killing of Breonna Taylor back in March. Hankison was not charged with any crimes that were directly related to Taylor's death, but rather on three counts of wanton endangerment for the bullets he fired that entered neighboring homes. The grand jury also failed to charge the other two officers involved. The decision enraged many.
While similar verdicts involving police officers are nothing new, last week's decision was especially upsetting  after a summer of protests against racial inequality and police brutality following the death of George Floyd.
In recent months, prominent African-American voices have been instrumental in calling for change, and professional sports have been no exception. As leagues have made visible efforts to incorporate social justice messaging into their return to play, African-American broadcasters and sports personalities have also used their broad platforms to express their views on these issues. Many sided with the overwhelming majority of athletes who are calling for justice, while others had a more tempered response.
These are recent posts and reactions by prominent African-American sports voices:
Stephen A. Smith (ESPN)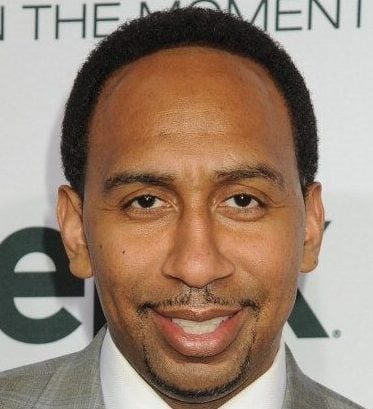 In a powerful three-minute clip posted on social media, Smith expressed his disappointment, addressing fans who don't support or understand the calls from athletes and leagues for social justice.
"Shut up and dribble' – That's what LeBron James was told. It's what Jayson Tatum was told. It's what Chris Paul, Jaylen Brown, and Jimmy Butler were told. Along with the entire NBA. Multi-millionaire athletes, buffered by a multi-billion-dollar league, dismissed as media malcontents! Despite their philanthropy, their community service, their tireless efforts. Still they were told to shut up. Thank God they didn't listen!
"Is it necessary to remind everyone that the charges handed down today were not with respect to the six bullets that actually struck and killed Breonna Taylor, but with respect to bullets that struck windows, and walls, and sheer air?  Is that enough evidence to validate the cries that black lives matter"  
Charles Barkley (Turner)
During pregame coverage of the Western Conference Finals last Thursday, Barkley shared his views on the situation, arguing that although Taylor's death was tragic, it should be differentiated from the deaths of George Floyd and Ahmaud Arbery.
"The no knock warrant is something we have to get rid of, not just in Louisville but across the board. But I am worried that we lump all these situations in together. I feel bad that a young lady lost her life. But we do have to take into account that her boyfriend did shoot at the cops and shot a cop. So, like I said, even though I'm really sorry she lost her life, I don't think this is something we can put in the same situation as George Floyd or Ahmaud Arbery."
Shaquille O'Neal (Turner)
O'Neal also expressed his stand on the verdict, agreeing with Barkley that the death of Taylor, while tragic, was different from other recent cases.
"I have to agree with Charles, this one is sort of lumped in. You have to get a warrant signed and some states do allow no-knock warrants. And everyone was asking for murder charges. When you talk about murder, you have to show intent. A homicide occurred and we're sorry a homicide occurred. When you have a warrant signed by the judge, you are doing your job, and I would imagine that you would fire back."
Michael Wilbon (ESPN)
Wilbon emoted his disappointment with the verdict in a conversation with Stephen A. Smith on SportsCenter, including a message for his younger audience.
"Part of our outrage about this is that it isn't the first time, it's not the fifth time, it's not the tenth time. We have to press on, and what I want to point out to people who are younger is that the pursuit of justice is not a sprint, it's a marathon."
Shannon Sharpe (Fox Sports)
Sharpe took to Twitter to spew his disgust, writing: "Disappointing but not surprised. Discharging your gun into an apartment will get you charged, firing your weapon into Breonna Taylor and taking her life will not. It was a sham investigation from the jump. System is CORRUPT."
Jalen Rose (ESPN)
Rose shared a similar reaction to his ESPN colleagues, addressing the pain he felt as a result of the verdict.
"I just want people to know that blacks are hurting. As we relate it to sports, the sports that are predominately black, the WNBA, NBA, and NFL, all of those players are performing with heavy hearts. And we're still showing up to do our jobs. I was in that position, I can't like to y'all, I was looking in my closet like ima wear something fresh today,  because if I say something to get me fired, then I was crisp."
Later in the evening, Rose called for the arrest of the cops involved in Taylor's death to be arrested just as NBA halftime coverage was heading to a commercial break. "It'd be a great day to ARREST THE COPS THAT MURDERED BREONNA TAYLOR."
Mark Jones (ESPN)
Following the verdict, longtime ESPN play-by-play announcer Mark Jones made headlines when he tweeted that he'd be refusing the usual police security at his upcoming college football assignment.
"Saturday at my football game I'll tell the police officer on duty to "protect" me he can just take the day off. Fr. I'd rather not have the officer shoot me because he feared for his life because of my black skin or some other dumb ish. I'm not signing my own death certificate." 
Jason Whitlock (Outkick.com)
Whitlock, who has built a reputation as an African-American sports voice with conservative views, has repeatedly disagreed with the reasoning behind the calls for justice for the Taylor murder made by prominent athletes, especially in the NBA bubble.
Following last week's verdict, Whitlock, a former ESPN employee,  doubled down on his viewpoint and took aim at ESPN's coverage on the case in an article titled "Mark Jones, Jalen Rose, BLM cult and why you should kick your ESPN habit."
He writes: "Mark Jones is crying for help. Twitter is feeding his delusion. Unfortunately so is ESPN. Black Lives Matter cult leaders Colin Kaepernick and LeBron James have indoctrinated the entire network. The Worldwide Leader exists today as a virtual cult compound for racial radicalism.
"The network's reaction to the Louisville grand jury was unprofessional, bizarre and cult-like. Tall broadcasters with no expertise in criminal justice or fact-based journalism ranted and whined. Former University of Georgia basketball player Maria Taylor and former college and NBA star Jalen Rose emoted on ESPN's NBA Countdown Show."