Canadian Dan Shulman leaving ESPN baseball after 12 World Series; Will continue with hoops and Jays TV
There was a time when baseball on radio drew tons of attention. Love affairs developed, city after city, announcer by announcer. Scully in Los Angeles. Harwell in Detroit, a bunch in New York over the decades and ditto in Chicago and St. Louis and down to Texas with Eric Nadel.
Sportscasters for sure are liked more than politicians. Would be nice if that continues. Radio's long term future is a question mark. The hands in which we held transistor radios, first just AM then the advanced ones with both AM and FM. Now can see anything from podcasts to live telecasts or communicate with your own family.
Until CBS purchased baseball's radio rights, and radio alone in 1976, NBC  owned the audio rights and assigned the voices. By 1979, CBS brought in Vin Scully. It's when budding broadcasters knew it was must listening. CBS had big powerful sticks in major markets, and carried the games. Before today's technology when radio was still a must of sorts, national radio World Series voices were names Scully and Jack Buck.
By 1998, ESPN came along on the radio side and the dulcet sounding. John Miller, a story, play-by-play and some more.  His fine voice was always in good fettle. For 21 Series, Miller kept the nation focused on the great tradition of baseball. When he left ESPN, the play-by-play was delivered mellifluously by Dan Shulman. He shared the game activities without a fuss, nicely. He did it softly for 12 years. Dan serenaded the listening public one Fall Classic after another..
Shulman is one of the more enjoyable listens you'll get. Baseball is the only radio event he does and he captures a pretty picture with his eyes that he shares with his listeners. Otherwise, he works ESPN's college basketball and the Toronto Blue Jays. He's Canadian and non-intrusive, about as pleasant as they come. He's not particularly stylized as an announcer, yet Dan just doesn't want to get in the fan's way.
I almost think of him as I would a baseball umpire, almost complete perfection. Do your job and let the game move along smoothly without disruption. Most years on radio from he began in 2011, he had one analyst, Aaron Boone. Eduardo Pérez and Jessica Mendoza sat near him the last two Series. Dan economizes his pace without losing an iota of description. He does so to  Better yet, neither steps on the other. And by the way, Shulman can tell a good story and also weave in some worth noting strategic options.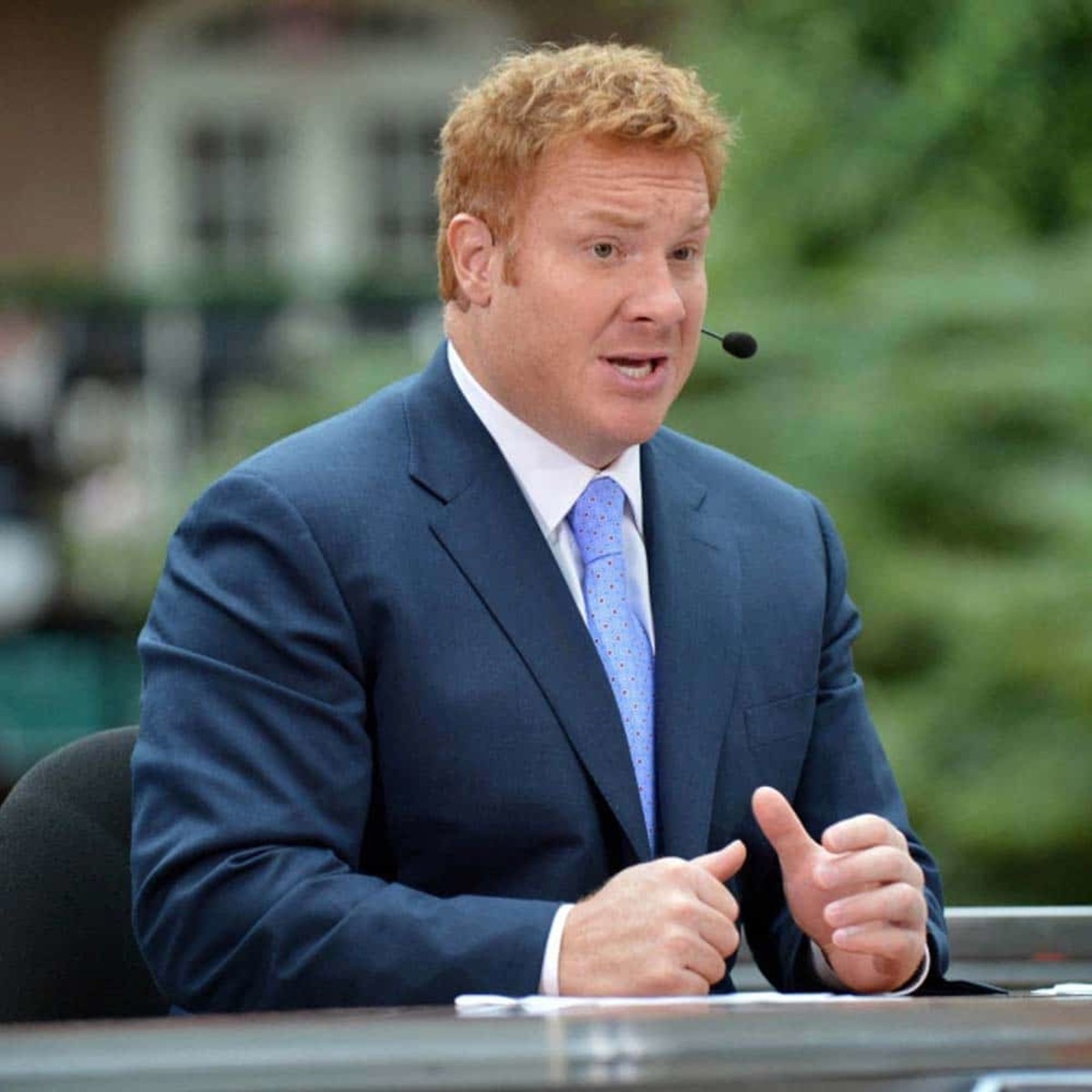 Next World Series, Shulman won't return. We'll hear another familiar face, John Sciambi, who's been on the ESPN roster for baseball coverage for many years. He also does Cubs baseball on TV. (On left- ESPN's Boog Sciambi, who will succeed Shulman nationally on World Series in 2023.)
One thing for sure, we'll miss Dan on ESPN's baseball and look forward to his hoops again this winter.
Q&A:  Canadian, dedicated and understated, Dan is leaving ESPN baseball and only baseball,  after 28 seasons, 24 of those included television and radio. The last 12 years he was crowned  with the World Series on ESPN's radio network. He'll remain doing college basketball for ESPN TV. Adding to his assignments, he'll continue to do TV for the Toronto Blue Jays. 
1) Which voice influenced you first and why?  
I would say it was Bill Hewitt (Foster's son.) I'm a bit too young to have really seen a lot of Foster (died in 1972. Bill was born in 1928 and passed in 1996.) He was the TV voice of the Maple Leafs when I was a kid, and Tom Cheek, who was the radio voice of the Blue Jays right from Day #1 in 1977.
2) Who mentored you and what did you learn from him?
I never really had a mentor per se, but learned a lot from various people in my early radio jobs. Two in particular were Joe Cummings, a news anchor at CKBB in Barrie, Ontario, and Scott Metcalfe, the news director at CJCL in Toronto, which was the predecessor of the Fan radio station, and where I moved into sports full time. (Barrie is about an hour and ten minutes north of Toronto.)
3) Growing up in Canada, as you did, surrounded by ardent hockey fans, I would expect to see hockey on your play-by-play broadcasts. I find it odd that it's not on your resume.
I love hockey, it was without question my favorite sport as a kid. And professionally, I would have been thrilled to do any of baseball, basketball, hockey or football. It just so happens that the doors that really opened up for me were in baseball and basketball. But in Canada back in the 1990s, I actually did some hockey.  A little bit of NHL, some junior hockey, and I was CTV's #2 hockey play-by-play announcer at the 1994 Olympics in Lillehammer.
4) From which broadcasters did you learn the most?
I learned a ton from Tom Cheek (Montreal and Toronto).  I listened to every Blue Jays game I could. I also learned a lot from some great announcers in the US – Vin Scully, Bob Costas, Al Michaels and Dick Enberg. They were and are all so versatile and so polished.
5) Preference, radio or TV?
Neither. For basketball, I only do TV.  For baseball, I've done both, and my radio work has mostly been in the playoffs, so that makes it even more special. I know radio is not quite the force it once was overall, yet I love baseball on the radio. But overall, no preference, I just love doing games.
6) College sports isn't big in Canada. Why?
Because college sports are such a big thing in the U.S., if you are a top Canadian athlete, chances are you will go to the U.S. for college, especially in basketball and football. I covered college sports during my time in school, at Western University, and I loved it, but U.S. college sports are just on a much bigger scale, in terms of coverage, etc. But for many Canadian student-athletes, Canadian University sports is a tremendous choice.
7) Your son, Ben, has taken some small steps in his career. How's he doing?
He is doing great. He graduated from Syracuse in the spring and spent the baseball season calling games for the Fort Wayne TinCaps, the Padres' High-A affiliate in the Midwest League. He has also done some Little League Regionals for ESPN, the Globl Jam basketball tournament for Sportsnet in Canada, and called 7 Blue Jay games on the radio. This week he will do two Canada FIBA World Cup qualifier games, and this winter he will call games for the Raptors G-League affiliate team, Raptors 905.  I'm really enjoying seeing where his career may take him.
8) Why are you leaving baseball?
I'm actually not leaving baseball, I just won't be doing the playoffs for ESPN Radio going forward. I've gone back home (Canada) in recent years and am now doing most of the games for the Blue Jays on Sportsnet, and we are in a unique situation in that we can do our own playoff telecast, unlike local networks in the U.S. So if I am with the team all season, it feels right to me to be there for the playoffs. So still lots of baseball, just not in the U.S. any longer. I'll be a Blue Jays/NCAA basketball guy going forward.
9) Three in a booth? How hard is it to do? Is the constant move across borders and beyond?
It's a bit more challenging, but I've been part of three in a booth a lot over the years, so I've gotten used to it. Sometimes I just make sure I direct my question or comment to one analyst in particular so there's no confusion, but with people like Eduardo (Perez) and Jess (Mendoza), there are no egos, so everyone is happy to share the stage, and it all goes great. We had fun!
Ben (l) and father Dan Shulman below. Ben a fledgling sports voice and Dan highly successful.