CBS, ESPN, FOX and NBC release details of mega deals to renew rights to the NFL; See full releases
The NFL and its four major network partners announced today extensions of their agreements with the NFL.
Additionally, Amazon, through Amazon Prime will have exclusive rights to the Thursday Night package.
Below is an overview from the NFL, followed by the individual press releases from CBS, ESPN, Fox and NBC.
THE COLLECTIVE DEAL IS WORTH ROUGHLY $110 BILLION DOLLARS OVER 11 YEARS
FROM THE NFL:
With an onus on bestowing fans versatility in watching the games they love and stability for years to come, the NFL announced Thursday it has signed long-term agreements with media partners Amazon, CBS, ESPN/ABC, FOX and NBC to distribute NFL games across television and digital platforms, along with additional media rights.
The agreements will commence at the start of the 2023 season and run through the 2033 season, broadening the league's digital football to a larger audience while preserving its custom of keeping all NFL contests on over-the-air-television.
"These new media deals will provide our fans even greater access to the games they love. We're proud to grow our partnerships with the most innovative media companies in the market," NFL Commissioner Roger Goodell said in a statement. "Along with our recently completed labor agreement with the NFLPA, these distribution agreements bring an unprecedented era of stability to the League and will permit us to continue to grow and improve our game."
The new agreement will also see the Super Bowl air on four networks.
From 2023 through 2033, three Super Bowls each will be hosted by CBS (2023, 2027, 2031), FOX (2024, 2028, 2032) and NBC (2025, 2029, 2033), while ABC (2026, 2030) will carry two.
Also part of the agreements will be an increased flexibility for Sunday Night Football and, now, Monday Night Football games in the aim to put the most meaningful games in prime-time slots. MNF did not previously flex games.
Kicking off in the first year of the agreement, Amazon Prime Video will become the exclusive home to Thursday Night Football.
Thursday's announcement could also put other changes into motion. Under the NFL-NFL Players Association collective bargaining agreement, at least one new media deal was needed for the league to move forward on a 17-game regular season, NFL Network's Tom Pelissero reported, and Goodell said Thursday on a conference call that decisions regarding that would likely be made at the NFL Owners Meeting, which is set for March 30-31.
CBS will maintain rights for AFC coverage — which dates back to 1998 — of Sunday afternoon games and will simulcast on Paramount+, its flagship streaming service.
ESPN will continue to be the home of Monday Night Football, while ESPN+ subscribers can stream one International Series contest on an exclusive national basis each season. ESPN can also simulcast all ABC and ESPN games on ESPN+.
FOX will also maintain its NFC package of Sunday afternoon games, which started back in 1994, though it has expanded digital rights to including its AVOD streaming platform, Tubi, to deliver NFL content on digital platforms.
NBC will continue to air Sunday Night Football and will simulcast games on Peacock, the NBCUniversal streaming service. Peacock will also air an exclusive feed of a select amount of games over the span of the agreement.
The league's TV home, NFL Network, will continue to air a select schedule of exclusive games annually.
With games across multiple networks and streaming services, NFL action is now available in more places than ever before, but the NFL will also continue to be the only sports league to deliver all of its contests – regular season and postseason – on free, over-the-air television.
VIACOMCBS AND NFL REACH NEW LONG-TERM MULTIPLATFORM RIGHTS AGREEMENT THROUGH THE 2033 SEASON 
All Games in Package to Be Broadcast on the CBS Television Network and Streamed on Paramount+
CBS Continues as Home of the AFC, Allowing for More Sunday Afternoon Games Than Ever, The AFC Championship Game Each Year and Three Super Bowls Beginning the First Season of the New Deal 
Expanded and Flexible NFL Distribution Rights for Paramount+ Beginning with 2021 Season 
Historic Agreement Grants Vast Array of Rights Across ViacomCBS Networks, Properties and Platforms
The National Football League (NFL) and ViacomCBS announced today a new 11-year multiplatform rights agreement that extends CBS' long-standing relationship with the NFL through the 2033 season. CBS Sports continues as the home of the NFL's American Football Conference (AFC), featuring many of the game's brightest young stars, with all games broadcast on the CBS Television Network and streamed live on Paramount+, ViacomCBS' flagship streaming service. This historic agreement also grants an expansive list of NFL rights across ViacomCBS networks and platforms, enabling the company to maximize its content creation, distribution and reach throughout the length of the deal.
The new agreement, which begins with the 2023 season, allows for CBS Sports to broadcast and stream more Sunday afternoon games than ever before and also includes an expanded schedule of games featuring teams from the National Football Conference (NFC). In addition, the schedule is highlighted by 10 CBS doubleheaders, including the NFL's most-watched window Sundays at 4:25 PM ET, eight singleheaders and the annual Thanksgiving Day game. CBS Sports will broadcast three Super Bowls over the length of the deal, including the first in the new agreement, Super Bowl LVIII in 2024, as well as Super Bowl LXII in 2028 and Super Bowl LXVI in 2032.
The CBS Television Network and Paramount+ will also present a full slate of playoff games each season, featuring the AFC Championship game, one Divisional game and one Wild Card game. A second Wild Card game will be added to the CBS Sports lineup during the 2024, 2029 and 2033 seasons.
ViacomCBS will retain its extensive in-market exclusivity, ensuring that the CBS-affiliated stations and ViacomCBS platforms will continue to be the source for local availability of THE NFL ON CBS. CBS will also gain increased rights to protect games from being flexed to other networks and time slots.
Paramount+ has been granted new and expanded rights for the streaming service, allowing for the flexibility to distribute NFL games on both the premium tier at $9.99 and the new $4.99 ad-supported tier that will debut in June. The rights begin with the 2021 season and extend throughout the length of the new deal to 2033.
"We are thrilled to extend and expand our long-term partnership with the NFL to create even more value for ViacomCBS and for NFL fans," said Bob Bakish, President and CEO, ViacomCBS. "Today's groundbreaking deal ensures that more big games will be available on CBS and Paramount+, with greater NFL programming opportunities featured across all ViacomCBS platforms including Pluto TV, vastly expanding the NFL's reach among younger audiences in a rapidly evolving media landscape. NFL football is both a pillar of CBS Sports and huge differentiator for our streaming strategy, and our extensive partnership with the NFL will be fundamental to further driving growth and engagement on Paramount+ for years to come."
"CBS' NFL programming creates value for every one of our key constituents – our audience, advertisers, owned stations and affiliates, as well as our pay-tv distribution partners. It is must-have content that stands above the crowd in a fragmented television universe," said George Cheeks, President and Chief Executive Officer of CBS Entertainment Group. "The NFL ON CBS has been a vital part of our broadcasting business for decades and it will be a powerful driver of our streaming success in the decade ahead. Our brands share a great history and a very exciting future together."
"The NFL has been a cornerstone of CBS Sports programming for more than 60 years. We are extremely pleased to extend our long-standing partnership with the NFL for the next decade," said Sean McManus, Chairman, CBS Sports. "The NFL is the most valuable content in all of media, and we are excited that the deal allows for more Sunday afternoon games than ever before and we retain the NFL's most-watched time slot. This wide-ranging deal includes significantly expanded rights, and we look forward to continued growth and to maximizing the enormous value of the NFL across all of our CBS Sports platforms."
The landmark NFL/ViacomCBS agreement includes a wide array of expanded rights, ensuring that as the media landscape evolves, ViacomCBS has extensive rights to innovate its content creation and distribution, reaching a variety of audiences across its various networks, properties and platforms. The broad rights grant includes expanded rights across CBS' digital and social platforms, and the ability to implement interactive features for consumers on Paramount+ and via ViacomCBS' distribution partners. The company also has the capability to collaborate with the NFL to create alternate game telecasts, similar to the highly acclaimed, family-friendly Wild Card playoff game production on Nickelodeon this past January. Additionally, CBS has the opportunity to partner with the NFL for legalized sports betting applications.
ViacomCBS and the NFL have also agreed to long-term rights extensions for CBS Sports HQ, Pluto TV and INSIDE THE NFL, which will stream exclusively on Paramount+ beginning with the 2021 season.
CBS Sports first began televising NFL regular-season games in 1956, and this season marks its 62nd season. CBS Sports had broadcast rights to the National Football Conference package from 1970 through 1993 and began televising the American Football Conference package in 1998.
The NFL has a one-time right to opt out of this long-term multiplatform rights agreement after the 2029 season.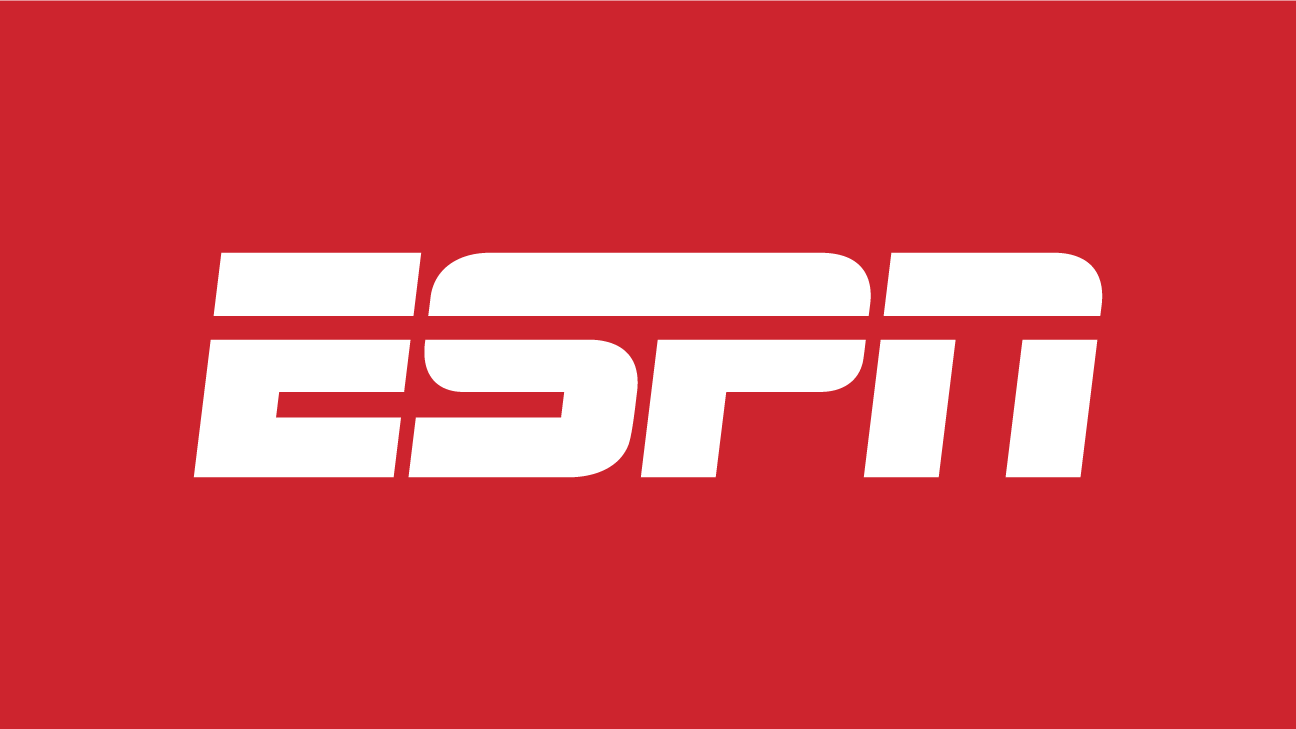 The Walt Disney Company, ESPN and National Football League Reach Landmark Long-Term Agreement
More Postseason Games: Super Bowls on ABC/ESPN and Additional Playoff Telecasts
More Exclusive National ESPN+ Content Including New Live Game Rights and NFL PrimeTime
35% More Regular-Season Matchups: Monday Night Football Featuring Three Weeks With Multiple Games, Plus Saturday Action
Enhanced Schedule Quality and Flexibility
Comprehensive Highlights, NFL Draft, Pro Bowl and More
10-year Agreement Begins in 2023
The Walt Disney Company, ESPN and the National Football League (NFL) have reached a wide-ranging, long-term agreement that will result in ABC/ESPN joining the Super Bowl rotation, additional playoff action, exclusive national ESPN+ matchups over the course of the agreement, significantly more regular-season contests including Monday Night Football, enhanced game quality, new schedule flexibility and more. The historic 10-year agreement, which begins with the 2023 season, was announced today by Bob Chapek, Chief Executive Officer, The Walt Disney Company, Jimmy Pitaro, Chairman, ESPN and Sports Content, and Roger Goodell, NFL Commissioner. (Note: Updated information about ESPN's plans for the interim 2021 and 2022 seasons is documented at the bottom of the release.)
Statement from Bob Chapek, Chief Executive Officer, The Walt Disney Company
"This landmark agreement guarantees that ESPN's passionate fan base will continue to have access to the best the NFL has to offer. Bringing all the considerable and unique capabilities of The Walt Disney Company and ESPN to the table opens up so many opportunities across our industry-leading direct-to-consumer, broadcast, cable, linear, social and digital outlets. Special thanks to Roger Goodell and the NFL owners for continuing to embrace new ways to appeal to their fans, especially through increasingly important platforms like ESPN+."
Statement from Jimmy Pitaro, Chairman, ESPN and Sports Content
"When ESPN and the NFL work best together, the results are transformational for sports fans and the industry.  Some of the most remarkable collaborative examples have occurred in the past 12 months and have demonstrated the extraordinary range of The Walt Disney Company that is fundamental to this agreement. There are so many exciting new components, including Super Bowls and added playoff games, new end-of-season games with playoff implications, exclusive streaming games on ESPN+, scheduling flexibility and enhancements, and much more.  It's a wide-ranging agreement unlike any we've reached with the NFL, and we couldn't be more energized about what the future holds."
Statement from Roger Goodell, NFL Commissioner
"We are thrilled to extend and expand our partnership with Disney far into the future, as ESPN will continue to host cable's most-watched series, Monday Night Football, and ABC is returning as a Super Bowl broadcaster. We look forward to working with Disney as they use new platforms, including ESPN+, in innovative ways to reach even more NFL fans."
Super Bowls Accentuate Expanded Postseason Offerings
ABC/ESPN will carry two Super Bowls (2026, 2030 seasons) as part of a rotation between the NFL's media partners, marking the first time that an ESPN-NFL agreement included such Super Bowl rights. ABC last televised the Super Bowl in February 2006 (2005 NFL season). Also, ESPN will present more playoff action, adding an annual divisional round game to its schedule, which will continue to include a wild-card matchup.
ESPN+ Exclusive National Live Game Rights Strengthen Impactful NFL Streaming Content
A highlight of ESPN's increased regular-season package will be one annual exclusive national game on ESPN+, the industry-leading sports streaming service. The game will take place internationally and will be aired live in the Sunday morning ET window. Additionally, this agreement allows ESPN the opportunity to simulcast all ESPN/ABC game telecasts on ESPN+.
Also included is rights for the return of ESPN+ NFL PrimeTime, the iconic NFL highlights show, each week on the streaming platform. NFL PrimeTime is the most-watched, non-game ESPN+ original program. Since its 2018 launch, ESPN+ has showcased a wide variety of top quality NFL content, including the highly-acclaimed Peyton's Places, and the upcoming multi-part Man in the Arena series focusing on Tom Brady's Super Bowl journeys. ESPN+ has grown to 12.1 million subscribers.
Monday Night Football To Include Three Weeks With Multiple Monday Games; Saturday Action Also Coming
ESPN will increase its regular-season schedule by 35% — six more games per year (from 17 to 23). It will include an ESPN game on Monday nights (including three weeks with a separate game on ABC), a Saturday doubleheader the season's final week and the Sunday morning game on ESPN+. Monday Night Football, which has been aired on ESPN in primetime since 2006, remains cable's most-watched series.
The added two Saturday games will take place during the final week of the regular season and will showcase matchups with playoff implications. Both of those games will be simulcast on ABC and ESPN.
Increased Quality for Game Matchups Via Added Flexibility and Team Appearances
The agreement includes new elements that will enhance the caliber of the Monday Night Football slate. First, the schedule will be more flexible than in years past with the ability for the NFL to swap a more meaningful game into the Monday Night Football slot with 12 days' notice from Week 12 on. Additionally, top teams will appear more often, as a result of the agreement which provides ESPN the ability to showcase any four teams at least twice, leading to even more compelling games.
Comprehensive Highlights Rights, NFL Draft, Pro Bowl, Studio Shows, MegaCasts, International and More
As part of the agreement, ESPN will supplement its game coverage with the most extensive NFL content at scale across every available platform. Fueled by comprehensive NFL highlights rights, ESPN will continue to offer and/or develop NFL-branded programming (e.g. – NFL Live), pre- and post-game shows, news, analysis and highlights studio shows, storytelling vehicles, digital and social content and much more. It also includes data rights (e.g. – NFL's Next Gen stats).
In addition, ESPN has once again secured rights to the annual Pro Bowl. Other key elements include opportunities for alternate telecasts (e.g. – MegaCasts), extending and expanding ESPN's international rights (including areas in Latin America, the Caribbean, Africa, Oceania, India), ESPN Deportes and more.
ESPN has also obtained rights to NFL Drafts, an event that has been an ESPN fixture since 1980, as part of the agreement.
The rights in this new agreement provide flexibility to maximize current and potential future distribution of ESPN.
2021 and 2022 Seasons
The 2021 season will be the last in ESPN's current arrangement with the NFL. ESPN and the NFL have reached a bridge agreement for 2022 – the year between when the previous agreement expires and the new 10-year extension begins. For both the 2021 and 2022 seasons, all the foundational components from the agreement expiring in 2021 will be included (e.g. – weekly Monday Night Football games), in addition to select elements from the new 10-year agreement. For example, in 2021, ESPN will be adding the two Saturday games with playoff implications on the last weekend of the regular-season. For the 2022 bridge year, ESPN will showcase the two Saturday games with playoff implications on the last weekend of the season, a Sunday morning ESPN+ game and one ABC Monday Night Football broadcast on a week there is also an ESPN Monday Night Football telecast.
FOX CORPORATION ANNOUNCES NEW ELEVEN-YEAR
MEDIA RIGHTS AGREEMENT WITH THE NATIONAL FOOTBALL LEAGUE 
FOX Remains Exclusive Home of Top-Rated NFC Football Package Through 2033 
Expanded Digital Rights Provide FOX with New Opportunities and Flexibility 
FOX to Broadcast New and Exclusive Holiday Games &
Air Four of the Next 12 Super Bowls
Los Angeles, CA – March 18, 2021 – Fox Corporation (Nasdaq: FOXA, FOX) today announced a new and expanded media rights agreement with the National Football League that runs through the 2033 season. The 11-year[i] agreement extends FOX's coverage of premier National Football Conference (NFC) games, creates new and exclusive holiday games on FOX, and expands FOX's digital rights to enable future direct-to-consumer opportunities as well as NFL programming on FOX's AVOD streaming service Tubi. Additionally, FOX will not extend its Thursday Night Football contract beyond its current expiration after the 2022 NFL season.
"Today we extend our 27-year partnership with the NFL and solidify the foundation of our marquee sports portfolio beyond the end of the decade. In addition to maintaining our leading Sunday afternoon NFC package, we are pleased to broaden our deal to include new digital rights that provide us with the flexibility to deliver NFL on FOX to customers in expanded and innovative ways," said Executive Chairman and Chief Executive Officer Lachlan Murdoch. "This long-term agreement ensures that we will continue to deliver the best in football coverage to our viewers while also strengthening and providing optionality to our business."
Among the highlights of the new agreement are:
FOX will create an NFL experience on Tubi consisting of premiere VOD as well as condensed games throughout the NFL season
FOX extended its rights to continue America's leading free-to-play wagering game, FOX Bet Super 6
FOX Bet will receive authorized sportsbook operator status if, and when, the NFL approves official sportsbook operators for its officially licensed intellectual property
FOX will broadcast four of the next 12 Super Bowls, including the games in 2023, 2025, 2029 and 2033
FOX will produce special Christmas Day games as the schedule allows
FOX will continue to be the exclusive home of the NFC Championship game
FOX increased its NFL footage rights to use across linear and digital programming
FOX broadened its presentation rights using interactivity and alternate feeds
FOX Deportes gained additional Spanish language rights
FOX is America's No. 1 network for the NFL; its flagship America's Game of the Week has been the most-watched show in all of television for the past 12 seasons and the most-watched NFL window for the past 20 seasons.
The NFC package that FOX will continue to broadcast is strategically aligned with the locations of FOX's owned and operated television stations. FOX Television Stations owns and operates the FOX affiliate in 14 of the 16 NFC markets.
The NFL has a one-time termination right after the seventh year, which covers seasons 2030 – 2033 inclusive.
NBCUNIVERSAL AND NFL REACH 11-YEAR EXTENSION & EXPANSION FOR SUNDAY NIGHT FOOTBALL, PRIMETIME TV'S #1 SHOW
Sunday Night Football to Continue on NBC Through 2033 NFL Season; NBC Sports' Upcoming 2021 NFL Season Coverage on NBC and Peacock
NBC Sports to Present 4 of Next 13 Super Bowls, Plus Wild Card and Divisional Playoff Games Each Season on NBC and Peacock
 NBC Remains Home of NFL Kickoff Game & Thanksgiving Night Game; Flexible Scheduling for SNF Begins in Week 5 Each Season
NEW YORK and STAMFORD, Conn. – March 18, 2021 – NBCUniversal and the NFL announced today an 11-year extension and expansion for NBC Sports to continue as the home of Sunday Night Football, primetime television's No. 1 show for an unprecedented 10 consecutive years.
With the new agreement, which begins with the 2023 NFL season, NBC and Peacock, NBCUniversal's streaming service, will present Sunday Night Football through 2033 – a span of 28 seasons for NBC as the home of the NFL's premier primetime package (since its 2006 debut). In addition, beginning with the upcoming 2021 season, Peacock will stream all NBC Sunday Night Football games and the Football Night in America studio show. Peacock will also produce a new exclusive, expanded postgame show following SNF each week.
NBC Sports, which produced the first-ever NFL broadcast on Oct. 22, 1939 (Philadelphia Eagles-Brooklyn Dodgers from Ebbets Field), will present four of the next 13 Super Bowls, including three Super Bowls as part of the new agreement. Home of the upcoming Super Bowl LVI from SoFi Stadium in Los Angeles in February 2022, NBC and Peacock will broadcast and stream Super Bowls in February 2026, February 2030, and February 2034. NBC Sports' presentation of Super Bowl XLIX in February 2015 is the most-watched show in U.S. television history (114.4 million viewers on NBC).
In each of the next 13 seasons, NBC will broadcast a Divisional Playoff game. In addition, NBC will televise two Wild Card playoff games during the 2021, 2022, 2023, 2026, and 2031 seasons, with a single Wild Card telecast in all other seasons. In each of the next seven seasons, NBC will broadcast a Sunday primetime Wild Card game. All NBC NFL postseason games will stream live on Peacock.
Peacock will also serve as the exclusive national home of six NFL regular-season games – one each year from 2023-28 (giving NBC Sports an additional regular-season game in those seasons) – and will launch a virtual NFL channel, highlighting classic games, as well as NFL Films' series, library, and archival content, which will all also be available on demand. NBC Sports will have the option to incorporate enhanced and interactive features in game presentations to be streamed live on NBC digital platforms, including Peacock.
"We are excited to expand upon our relationship with the NFL, which is the most powerful content in sports and entertainment," said Pete Bevacqua, Chairman, NBC Sports Group.  "Sunday Night Football has been television's most-watched primetime show for a decade, and we look forward to continuing our best-in-class presentation of SNF, Super Bowls, and playoff games for many years to come, while also broadening our audience with Peacock becoming the live streaming home for all NBC NFL games."
"Comcast and the NBC family have been outstanding partners for us and we are excited to continue that relationship long into the future," said NFL Commissioner Roger Goodell. "Sunday Night Football is firmly established as the No. 1 show in primetime television, and we are looking forward to working with NBC and Peacock to continue to bring the NFL to more fans in more ways than ever before."
NBC Sports will continue its tradition of opening each season with the NFL Kickoff Game, as the first regular-season game in the Sunday Night Football package, which also includes the Thanksgiving night primetime game. The NFL's flexible scheduling for SNF, which was instituted in 2006, will begin in Week 5 each season.
Each NFL Sunday on NBC will once again begin with Football Night in America, the most-watched studio show in sports in every year since its 2006 debut.
Telemundo Deportes, the U.S. destination for the biggest global sporting events in Spanish-language, will present all NBC NFL games on television in Spanish beginning in 2023, also available to be live streamed on Peacock.
This long-term agreement can be terminated on a one-time basis by the NFL after seven years.
In January, NBC concluded its 15th season of Sunday Night Football, topping all primetime television series in the fall and once again pacing to finish as primetime's #1 TV show in all key metrics for an unprecedented 10th consecutive year. NBC's SNF extended its record for the most consecutive years atop the charts (since 1950), based on official live plus same day data provided by Nielsen.
Most Consecutive Years, #1 Ranked Show in Primetime, Since 1950
10 years in a row – Sunday Night Football (2011-12 through 2020-21; on pace)
6 years in a row – American Idol (2005-06 through 2010-11)
5 years in a row – The Cosby Show (1985-86 through 1989-90)…tied Cheers in '89-90
5 years in a row – All in the Family (1971-72 through 1975-76)
4 years in a row – Gunsmoke (1957-58 through 1960-61)