CBS Negotiations: Ian Eagle for the fatherly toned Jim Nantz? It won't play well in America's heartland
Late today, March 25, 2021, John Ourand of Sports Business Journal reported that Jim Nantz will as projected remain with CBS. The parties have agreed to new terms but no details were shared.
Andrew Marchand of the New York Post, 'Mr. On-It,' who breaks sports broadcasting stories regularly, reports that Ian Eagle has signed a long-term extension with CBS. As such, if Jim Nantz fails to come to terms on his contract renewal, Marchand suggests that the network will comfortably anoint Eagle, formally or informally, its lead play-by-play voice.
I wouldn't jump to such a lofty conclusion, not yet.
The impasse of the contractual discussions between Nantz and CBS has frustrated both parties sufficiently wherein the two sides have now deputized the media to argue their points publicly. But don't expect a groundswell of public support for any of the parties, Nantz, CBS or Eagle who's best known in New York.
Against the dark Covid backdrop of high unemployment, widespread distress and record visits to psychiatrists, the battle over many millions of dollars demonstrates America's continued financial dichotomy, the ultra-rich who have dollars to spare and the masses who live hand to mouth.
CBS executives don't have to strain their eyes. The demise is just outside their Manhattan office windows. Small businesses are shut down, be they restaurants, liquor stores, flower shops and even newsstands.
Big money or not,
the truth of the matter is that the majority of network sports viewers are indifferent toward network play-by-play announcers and few can even name more than a handful of them.
If fans get riled up about play-by-players, it's when popular local voices are dumped, icons like Mel Allen, Harry Caray or Bob Prince. When Ernie Harwell was fired, Tigers' fans wanted to lynch team president Bo Schembechler, himself a Michigan icon.
Bottom line, first and foremost, the Nantz-CBS tiff has the attention of those in the media business. Fans will watch games one way or the another, whether it's an A+ talent like Nantz or an A announcer like Eagle.
Still, Nantz' reported demand for '(Tony) Romo money' and CBS' counter, whatever it is, has turned into a public sparring match. No, this isn't the first time that private negotiations have become a public mess. So before we go back to Nantz and CBS, let's look at two somewhat parallel events.
FIRST, A HISTORY OF TWO HEATED CONTRACT NEGOTIATIONS FOR TALENT
Fifteen years ago, after NBC landed Sunday Night Football, former NBC Sports Chairman Dick Ebersol wanted Al Michaels as the network's play-by-play voice. John Madden was already in saddle and Dick wanted a 'dream duo in the booth.' Al though was under contract to Disney which had just agreed to a Monday Night package that was being moved from ABC to ESPN, but without the glitz and glamour of the past.
Under the deal at the time, Sunday night was given all the bells and whistles by the NFL in the hope of building a new rich television franchise.
But there was the matter of extricating Michaels from Disney whose management balked at the request.
All three parties played poker. Details of the battle 'leaked' to the newspapers. Ebersol was unflappable. He told the media that the network was high on Tom Hammond, an underrated and unappreciated broadcaster whose versatility was second to none. Hammond was Jim Simpson, maybe even better. Tom had years of experience doing anything and everything for NBC, including lots of NFL.
Meanwhile, Michaels said he was happy to stick with Disney's fresh MNF package, telling a newspaper that he was a creature of habit. He had done the Monday night package at that point for twenty years.
Many know the implausible ending. NBC gave Disney the intellectual rights to the cartoon character 'Oswald the Lucky Rabbit' in exchange for the opportunity to sign Michaels. Al then joined John Madden and the rest is history. Football Night in America became the most watched program on television, be it sports, scripted or flashy programming.
Meanwhile, the talented and loyal Hammond was used as a negotiating football. Those in the know saw it coming all the way.
A year or two later, I bumped into Hammond in a Houston restaurant. We had a beer and talked. He had nothing but praise for Ebersol. Being a good company man is likely why NBC still contacts Hammond, 76, to cover Olympic events. (From where I sit, Hammond and a younger Charlie Jones were the best track and field stride-for-stride announcers ever. By 1988, Jones' sharpness faded. He miscalled the 800 meters race and in 1992, Ebersol gave the track gig to Hammond.)
One memorable negotiation that turned flat-out ugly occurred 31 years ago. The end-result hit the front page of the tabloids nationwide with bold ink and large font.
In 1990, CBS acquired the rights to Major League Baseball. (It wound up a disastrous financial investment for the network.) Brent Musburger was the face of CBS. He had been there since the early 1970s. Down the road, once all network games wind up on a paid stream or tier and when the complete history of network television is told, it will be hard not to include Brent in the top five all-time personalities, along with Howard Cosell, Bob Costas, Al Michaels and Jim McKay.
Brent had done NBA Championships, the Final Four and was overwhelmingly successful growing the network's NFL Today franchise. He turned it from stodgy to jazzy, He was given the cast, Jimmy the Greek and Phyllis George. In time, the studio show evolved from staid to vibrant.
Musburger demanded the baseball gig. He loved the sport and had done some umpiring in his younger years. Brent, a larger-than-life character, could be a bit polarizing. Not everyone at CBS Sports appreciated his demeanor. They said he was getting too big for his britches. But baseball was his dream.
Neal Pilson, the Yale educated attorney, headed up CBS Sports. He was fed-up with Brent and on the very eve of the 1990 NCAA finals, he shocked the broadcast world by firing him. Brent had overplayed his hand. (As a footnote, the CBS MLB package went to Jack Buck and then to Sean McDonough.)
Pilson then took a risk that he won. He allowed Musburger who was the network's lead voice on March Madness to call the NCAA title game the night after he was fired. His analyst Billy Packer told me years later that CBS told him that Brent's mic would be cut off if he turns critical of the network in his last broadcast. In that case, Billy would have completed the game himself. Brent was a solid pro until the end. He never uttered a critical word. After he signed off, Musburger was mobbed by the media who peppered him with questions.
Back to Nantz-CBS
Brent's departure spawned the career of a one Mr. Jim Nantz who eventually swelled into a fatherly voice and the face of CBS Sports. He had arrived at the Tiffany Network in 1985 and was more the CBS sort than Brent. Through thick and thin, he's carried the network flag gracefully. Nantz is well-liked by most and doesn't get into fistfights in a bar as Brent did with Jimmy the Greek.
i can assure you that this set of CBS-Nantz negotiations won't wind up the way Musburger's did.
In 1991, Jim became the Voice of the NCAA Tournament and this April will be his 30th as the network's play-by-play Voice of the Final Four.
So now to the renewal saga.
Yes, Jim is the best ever at hosting golf. He lives and breathes the sport and can break down any golfer the way an NFL scout can catalog hundreds of players' strengths and weaknesses. Nantz' football is excellent. He helped develop Romo into a star in the booth. His storytelling is first rate and his call radiates with warmth. What more can you want?
He nimbly weaves in anecdotes into football and golf and masterfully finds room to sprinkle human interest stories into his college basketball broadcasts. And that is particularly difficult because he has to provide runways for both Grant Hill and Bill Raftery.
Nantz' timbre is reassuring and unlike Eagle his voice is always pleasant. Should Al Michaels retire after next season when his NBC contract expires, Nantz will be unofficially ordained the dean of network play-by-play voices. He's earned it.
Can CBS find a better personality?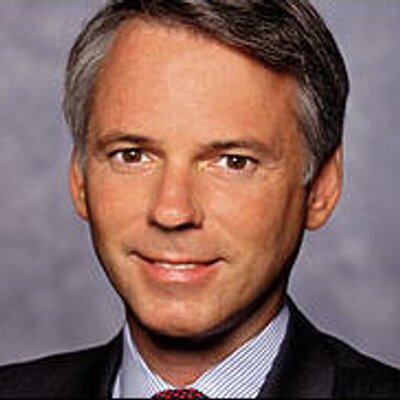 Unlike Brent who demanded baseball, Nantz calls the events he wants. He's not asking for more. Still, it wouldn't shock me if it has crossed CBS Sports head Sean McManus' mind to lighten Nantz' load. His football and golf schedule brims to a point where he doesn't begin his hoops schedule until March.
For that matter, I asked McManus (l) when I interviewed him prior to the 2019 Super Bowl whether he'd be prepared to allow Nantz to take a step back. Sean said, and unexpectedly so, that he would gladly consider it if Jim approached him. I was surprised by his reply.
Money? Nantz has a point. If you're he and you play in the network television crib, you look in the mirror and see double figure millions going to Stephen A. Smith, Mike Tirico and Joe Buck.
They all have full schedules but Jim works almost every week too. The others get in the range of $8-10 million per year. Romo is said to be making a whopping $17 million.
Eagle does a very nice job but pales against Nantz' warmth. While he's less loquacious now than he once was, Ian still talks too much and overdramatizes plays that aren't especially consequential. You don't have to give the vocal treatment to every dunk early in the first half.
Ian is well liked in New York where he cut his teeth on radio. His wry and sardonic humor won't necessarily cut it in America's heartland. It might in New York. Yes, announcers, for those who study them, are a matter of taste. I've always been more of a Kevin Harlan fan. He has the package, the mellifluous rhythm, the sonorous voice, the natural warmth and he's a decent storyteller.
Oh. Ian has no experience on CBS doing golf. The network, it would appear, might be grooming Andrew Catalon who's getting better and better on everything he does. Catalon backs up Nantz hosting golf and his work with James Lofton on the NFL merits a promotion up CBS' NFL depth chart.
Bottom line, there's no top broadcaster out there who's available now and can do everything Jim does and shine, whether it's football, golf or basketball. Nantz also makes everyone feel good, the CBS salespeople who negotiate the million dollar ad buys, the production people, the clients, the affiliates and the interns.
He is a walking tribute to American sportscasting. Ian is not, not at Jim's level. Eagle is a good guy and talented. I just hope that he isn't being used the way the gifted Tom Hammond was at NBC 15 years ago.
Nantz' agent, Sandy Montag, is savvy. We'll see where this winds up.
Betting is not one of my vices. But if I had to place a wager, Nantz will be back and everyone will be happier for it.