CBS smartly extends Burleson; Good vs. weak MLB voices; Remote nightmare; Salary dichotomies
Nate Burleson has earned his stripes in an economy of time. The Canadian born ex-NFLer has demonstrated brilliance and versatility in his short time on-air, be it with the NFL Network or CBS' NFL Today. Viewers should absorb his on-air warmth and his ability to switch roles from analyst to host seamlessly and in a jiffy. One day, he'll likely succeed the affable and talented James Brown, current host of NFL Today. Brown will be 71 in February.
This week, Burleson was deservedly promoted by CBS, his contract extended and his responsibility broadened . In a new longterm, multiplatform agreement with CBS, the confident broadcaster will work across CBS News, CBS Sports and ViacomCBS' Nickelodeon. Beginning in September, Burleson will join CBS This Morning as co-host with Gayle King and Tony Dokoupil, anchoring the network's flagship morning program, 7:00-9:00 AM, ET weekdays.
Burleson joined CBS Sports in 2017 as an analyst on NFL Today alongside host Brown and co-analysts Phil Simms, Bill Cowher and Boomer Esiason on Sundays during the NFL season. He will continue in that role too.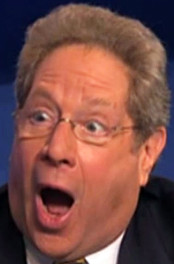 At 83, and having suffered a health scare a couple seasons ago, why would John Sterling (left) insist on wanting to continue doing Yankees broadcasts live?  And why would he want to do every inning? He either fears losing his job to a traditional baseball announcer or just doesn't want to share the wealth. Interestingly, Sterling has diverse interests and can be funny and entertaining.
What's amazing, is that this is his 33d year with the Yankees and still takes hard verbal punches to the stomach from the NY media. He either never reads a New York newspaper or is impervious to all the pounding he gets for his lack of fundamentals.
The other night, the Royals and Yankees were locked in a good one which the Bronxites won in extra innings. Because I still can't stomach Sterling, I dialed up Denny Matthews and Steve Physioc on the KC broadcasts. What a difference! Matthews has an American League record 53 straight seasons. Denny and the late Buddy Blattner were the franchise's first callers when the club launched in 1969. The two were refreshing. As Stirling was blathering away, Matthews explained the different rules between a foul-tip and a clear-cut foul. A moment later, Denny explained why when a catcher attempts to throw out a runner he does so firing it to the right side of the second.
Talking of Sterling, he and partner Suzyn Waldman better tighten their lips complaining about not traveling with the club. Dick Enberg would occasionally remind announcers, particularly younger ones, that they're just sitting on a rented chair in the booth, they don't own it. Both voices work for the station, not the club. You're not any bigger than those who sign your paychecks.
Why would ESPN hire Brian Custer? If it's to improve its minority hiring, wonderful! I got it! But there are so many other minorities out there who would be better fits. When Custer (left) did play-by-play for Fox, he labored. Brian had little experience with football and it showed. At times, it was tough on the ears and you felt for him. He was ill-prepared, clueless on rules and thought shouting was the answer. How about Paul Jones, Mark Jones' brother? Paul does the Raptors on radio and he is top grade! Sometimes, I find these moves mind-boggling!
The best word to describe Joe Buck is concise. Credit the pithy label to Tom Verducci who's as seamless with the pen in SI as he is on-air with Fox and MLB Network. The man can turn a word.
Unequaled? Is Mike Tirico worth $10M and some production associate $35,000? When you're paid big bucks, you're a renowned public figure and you're also fair play for public criticism. Tirico is a superb host but has no wallop to his interviews. He's slick and I mean it as a compliment, represents NBC well but pales to a Bob Costas, the late Ed Bradley or a Bryant Gumbel. But when you're paid seven figures a year or $850,000 a month you're an easy target.  Mike is one of the warmest folks in broadcasting. Good guy. But NBC has put him in a position where he has to sparkle like a combined Al Michaels and Costas. And he hasn't fit that bill yet.
Brad Sham, Cowboys' legendary radio voice says that the league is supporting travel and as of now, the club won't do remote broadcasts.
It was Larry Dierker, a former broadcast partner of Milo Hamilton in Houston, who once said that Hamilton, a Ford Frick Awardee of baseball's Hall of Fame: "Milo loves the game almost as much as he loves to hear himself describe it."
As far as what I experienced being around the late Marty Glickman considerably, he and his wife, Marge, lived nicely and traveled the world. We were neighbors and pretty close. Marty told it as he saw it. But if he knew what talent today make, yes, he'd be happy for the voices, some of whom he trained, but he'd also roll his eyes. In the late 1940s, Glickman was offered a seat in Russ Hodges' booth in the Polo Grounds. They offered him $15,000 a season. Marty wanted $20,000. Glickman had just bought a home in New Rochelle for his growing family. His wildly successful protégé Marv Albert made millions upon millions as did others. And yes, Albert grew many fans, and inspired a generation of broadcasters. Albert deserved every dime of the millions he made. So what would guys like Mel Allen, Red Barber or Marty make today?
Gary Hill Jr. has a unique job. He's the engineer and occasional play-by-play announcer for the Seattle- Mariners. It reminds me of Paul Carey who did same, announce and engineer, while partnering with Ernie Harwell. But unlike the late Paul, Gary Hill is a little melodramatic and hollers too much. Calling a Yankees-Mariners broadcast he and partner Dave Sims kept repeating (perhaps a dozen times in one late inning) 'What a great game!" I had just tuned in and I'm sure others too. If it's been a great game, what made it so? Neither told us.  I believe the score was tied at two. How and when did the game evolve? Who got key hits? Excuse me, guys. I'm still waiting to find out what made it such a great game? Maybe they should listen and learn from the missions.
Remote nightmare:
From Bruce Howard who calls Tulsa's football and basketball broadcasts:
"Imagine my friend at Temple University, Harry Donohue, (left) a seasoned pro and great guy. He's doing a Temple road football game off ESPN+'s feed when it cuts out in the middle of the third quarter.  So he cues a break, they scurry to find the feed, and can't get it established. So for a few plays, he actually kind of re-created (like the old days) off the Gametracker info. His engineer finally gets the ESPN+ feed on his tablet.  So Harry and his color analyst have to huddle around a tablet for the rest of the game!  Of course, while they were "off air", Memphis scored two touchdowns to turn the game around. I feel lucky, as I was able to sneak onto the planes (or drive) all year long and proud to say I did not have to do one remote broadcast."
Former NFL quarterback Shaun King has joined VSiN as a co-host of The Night Cap from 10p to 1a ET, everywhere the show is distributed. One of the only former major league players to host a sports betting show, Shaun brings a unique perspective to VSiN's coverage of the sports betting markets just ahead of the biggest betting season of the year.
Savannah Guthrie is another double-talker. She grilled President Donald Trump at one of those Town Hall meetings in Miami prior to the election, doing so mercilessly. But not once did she address the controversies in Tokyo. Why trust her?