ESPN's Scott Van Pelt helped millions make sense of the daily void and nuttiness of sports in 2020
There was no escape in 2020.
It will forever be remembered for the unrelenting grip of the global pandemic and its ubiquitous challenges. The election of course was all-consuming and the cry for social justice was compelling and unending. 
Sports has been a common bond, no matter your political persuasion or social calling. So when the Utah Jazz' Rudy Gobert tested positive for Covid-19, the NBA and sports shut down immediately and indefinitely. 
As we all know, the sports world has turned upside down since. Remember how you felt last spring? No hoops, hockey, Masters, MLB or anything else in between. Just like that it was off your calendar for months on end.
There was an emptiness even for those who watch sports only occasionally. Nothing seemed the same as we watched lots of re-runs of old games or asked our kids for every cool series we could binge watch. We yearned for some familiarity of our daily sports fix.
For many fans, a friendly face appears in our family rooms or bedrooms at late nights. It's this year's Sports Broadcast Journal's Broadcaster of the Year, Scott Van Pelt of ESPN. For the millions who tune in to SportsCenter, he is the rare guy who can go by his initials SVP and everyone immediately knows who you're talking about.
SVP bridges a gap beautifully, from the younger set to the older viewers who remember the importance SportsCenter played in their lives.
I'll show my age and call it hip. Van Pelt is your college buddy who hung out at a bar, a cold one in one hand and a chicken wing in the other. He'd tell you everything you needed to know about the Australian Rules Football game on one channel, while keeping a close eye on the Northeastern-Hofstra basketball game on the other. And if that wasn't enough, he knew darn well who could be a second round NBA draft pick. On top of that he was the cool guy who had a ton of friends around him because he made everyone feel like they mattered. It wasn't only sports. He would rattle off the cool movie lines and the music of the day.
For SVP, a guy who describes himself as self-deprecating, 2020 was clearly a challenge as it was for everyone involved with sports broadcasting. That being said there is no doubt in my mind that the 54 year old Van Pelt also found a clear sense of purpose and responsibility in what he and his behind the scenes team delivered each night. When we needed it most, we were a sportsless nation – for 16 weeks. Think about that!
His job was to talk sports every day, deliver highlights and interviews and he was given little material with stadiums and arenas closed. Good luck with that. Yet Van Pelt delivered and then some. In 2020, the self-deprecating stopped. SVP accepted his mission. The father of three presented some of the finest work of his distinguished career.
Scott and I had a chance to catch up recently to discuss this unprecedented year. We also looked back on his career and how it progressed.
(This conversation was prior to the announcement that he tested positive for Covid-19.)
(Second half of the interview will be posted nest week.)
You're a parent of 3 young kids and 2020 was tough enough. Keeping three younger ones in line while playing teacher had to be an enormous challenge?
Well I never do it any differently. We're just trying our best. We're lucky.  I think of parents of kids who have to be at work at a certain time or may not have the technology for their kids. Our issues are strictly logistical even though we fail half the time helping them with their schoolwork.
I believe that your late night SportsCenter show was more important than ever this year given the seriousness of the issues the world was facing. What do you think?
Well, I'm glad it served a purpose. What I heard form people, particularly from March 11th to July was it was a place that people turned on reflexively. What we heard was that this was their place to go to and feel somewhat normal. We knew we were providing that. I stopped poo pooing it when so many mentioned that we were helping fill this void.
I tend to be self deprecating and not take myself particularly seriously. I finally did myself and our show a favor and I stopped doing that and started saying thank you. I was appreciative that they were appreciative, that people could have something in sports that they could watch.
I was so proud of our group. It was pretty clear we were it. Los Angeles couldn't do a show because their studio was shut down. It was our job to keep the light on. It was just a matter of putting your attention on that day. Our staff was spectacular.
You followed the highly rated Last Dance, the Michael Jordan series.
Yes, we had some tent post to build around such as The Last Dance documentary and if you think about that, it was fascinating. We were able to retroactively program a show around something that happened a lifetime ago. It was cool to have a younger generation of NBA players have a lens into Jordan and his psyche.  Sunday Nights became a post show about that show.
Tell me what you were most proud of as it was apparent live sports were going to be on hiatus for a while.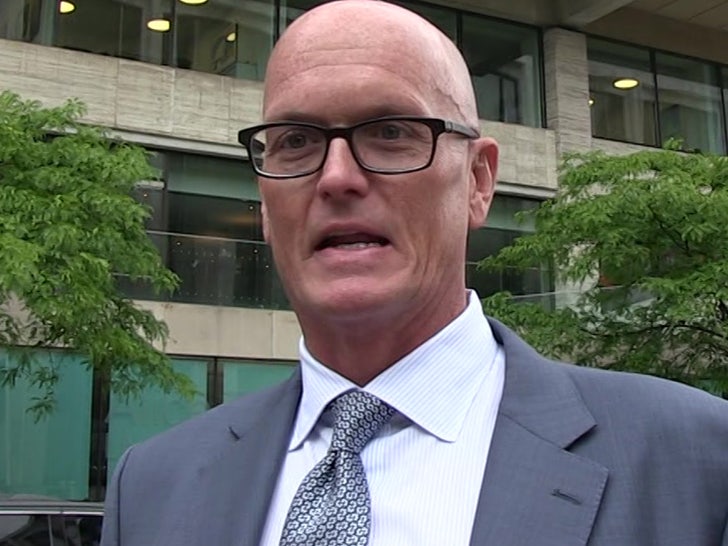 The thing that got a ton of traction and was as cool as anything we've ever done was the Senior Night stuff.  We were sitting there post show one night when I said this sucks. This is so brutal for the kids. It's just over.
I kept thinking about these high school seniors where things just came to a sudden end. What's interesting was that between our show, our social media arm and our president Jimmy Pitaro, we all had pretty much the same thought at the same time. What can we do to try to give someone a hat tip?
We sent a tweet and before you know it we're getting hundreds of thousands of story ideas sent back to us from people who wanted their stories told. I mean I'm learning something about this injured lacrosse player at Tufts who had a fascinating story.
We eventually stopped because it became almost too much to sift through and there was a feeling of guilt setting in because we knew we'd never get to all of them. It served a twofold purpose and I said it on air.  When things started shutting down, we needed content and this filled part of that hour.  So to honor these kids and teams, it filled a purpose in that regard as well.
Sixteen weeks of sports with no sports!
Do you look differently at sports now, especially without the fans?
It's definitely different and feels strange and you can't fake it. For example, I'm doing a highlight of Duke-Michigan State from Cameron Indoor. Of any venue, that place without the Crazies is like Augusta National without patrons. The soul of the place is the people and absent those people it feels flat. Having done 16 weeks of a show without games, I promise you I'll take flat over nothing. I'll take a game story and highlights and Coach K and Izzo postgame comments over not having anything.
How difficult were those discussions behind the scenes at ESPN as social unrest started to grip the country this summer?
The conversations weren't difficult. Things that were important to our country, people who play sports in our country were talking about it. The idea of listening, particularly as a middle age white guy. We had a forum where we could allow people to talk and I could listen. For example, we had Dale Earnhardt Jr. on and he told me how much he learned from Bubba Wallace as a black face in the sport and this was before the incident at Talladega. In the absence of sports, athletes were having these conversations, it was our job to listen. It's nuts man. They crowned a champion in all these sports and here we are on the day I'm talking to you, there's an NFL game on a Wednesday afternoon and the fact that we just kind of shrug it all off just tells you how nuts this whole year has been.
I guess its better than the alternative?
Look I've been saying for years that I've been stealing. I watch games, I talk about games. This has been a prolonged larceny on my part. This year, particularly during that stretch without sports, we worked. It was taxing. It was difficult. I don't say this to be dramatic. The content was heavy and difficult. Many times between my wife, our executive producer Mike McQuaid and my agent Sandy Montag, I'd be talking with them and telling them I'm not sure I can do this much longer. They had to talk me off the ledge. There's that analogy about making chicken salad.  Well….we didn't have chicken shit.