Fox Sports Radio's Andy Furman details his zany days as a promoter before becoming a talk show host
Editor's introduction:
He became a big-timer in radio but I knew him when!
Andy Satch Furman and I met as students at Hunter College in Manhattan and we became lifelong friends. The school's Division III basketball team played in a fifth-floor gym that had just one set of bleachers made up of three rows of seats.
The school had no sports information office, so Furman became the de facto PR man, as a student.
Talk about a tough sell! With nine pro teams and a city as busy as New York, the media paid no attention to DIII ball. So Andy would dig for human-interest angles and pitch them to any writer he would reach. He'd find a one armed soccer player and contact the New York Post, the Long Island Press or the Staten Island Advance. Furman sent out so many letters to anyone who'd open them that Frank Layden, the longtime NBA and college coach, told him, "You're making my mailman bowlegged."
If the shortest distance between two points is a straight line, Andy's road to sportscasting took a circuitous road, all in the hope of fulfilling that undying dream of becoming the next Bill Veeck.
In the 80s, when Andy found himself in Cincinnati promoting a race track, he tried radio as a lark. In a short time, he became to Cincinnati what Mike Francesa and Chris Russo would become to New York.
In Cincinnati, he was on a 50,000 watt station, WLW 700, where his thick Brooklyn accent was heard halfway across the country. His show was filled with the unpredictable, be it self-deprecating humor or diatribes.
Never a dull moment, mostly humorous, when Furman is behind the mic or stirring up a story.
Kevin Burkhardt sold cars before landing an on-air gig with the Mets and then Fox.  Greg Gumbel sold pharmaceuticals before he took his talents to television. 
Radio was the last thing on Furman's mind when he graduated Hunter. His rise to stardom in Cincinnati didn't begin conventionally like working at a light bulb of a signal in Oshkosh.  So I asked Andy to share some of the crazy and zany details of his early days as a promoter.  
Times were different then. Furman's story is one of creativity, hard work and a world before technology dominated everyone's next step.
David J. Halberstam, Publisher
***
by Andy Furman
Promotion!
The first time I heard that term I was moving along from the sixth grade at Brooklyn's P.S. 128 – to the seventh at the same school – in the same building.
Yes, P.S 128 in Bensonhurst, Brooklyn was one of those K-9 schools – a school that went from kindergarten to ninth grade.
Who knew most of my adult life would be consumed with the same term – Promotion? Specifically – Sports Promotion.
What I also learned along the way is that Sports Promotion – is really Sports Desperation.
At every stop along the way in my offbeat career, I was told "fill the stands," create a "buzz" and "let people know about us."
Think about it for a second. Does P&G need a promoter? How about Chevrolet? Delta Air Lines?
You get it! Sports entities that hire a sports promoter are, well, in trouble. I was the closest thing to the undertaker in the many towns where I went to work early in my career.
First, I never liked the term promoter. It sounds a bit, well unorthodox. I sometimes referred to myself as a press agent or PR Man. But truth be told the only real title for my profession is a Yiddish term, a tummler.
And for the uninformed, a tummler, is defined as "one who makes a racket, stirs; or a lively, boisterous or prankish person."
Exactly.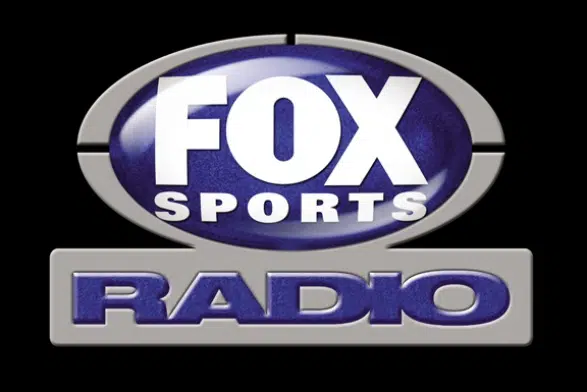 And at one of my early stops, when I toiled as the sports publicist at St. Francis College of Brooklyn, I had to pull out all stops to get some "ink" in the New York dailies.
There was no internet back then. On the college side, TV sportscasters only knew of St. John's. Fifty years ago, they also knew that Digger Phelps took the city by storm with his 26-3 NCAA Fordham club.
So, it was stunts, off-the-wall stories and out-of-the-box thinking that earned the Terriers a feature in the New York Post. When the Boston Celtics were looking for a new coach and the Terriers were playing in the Boston area, I quickly told the Boston Globe, "St. Francis coach Lou Rossini has no interest in coaching the Celtics."
Yup – it worked.
Culture shock! Oral Roberts University in Tulsa, Oklahoma was my next stop. It was the first time I ever lived anywhere but Brooklyn.
This was easy. We had 7-6 John Hollinden, who was promoted as not only the tallest basketball player in the country – but also, the tallest piano player in the country.
It worked.
Soccer was my next stop – I had only seen one pro soccer game in my life. As a kid my dad, and cousin – a PR man himself, Arthur Solomon – took me to, gulp, Ebbets Field to see Israel play the USA in an exhibition. Today, those exhibitions are called "a friendly."
So, when the Ft. Lauderdale Strikes called, I was ready. Joe and Liz Robbie owned the team. They also owned the Miami Dolphins. So I learned from one of the best PR men on the planet, the late Charlie Callahan, the former Notre Dame publicist who Robbie had hired to promote his Dolphins.
So, we had this kid, Colin (The Panther) Fowles. He played collegiate soccer at Brooklyn's LIU – and was pretty brash. So much so, he said he was the fastest player in the now-defunct North American Soccer League.
The light went on, the Tummler in me. Allan J. Finkelson, was the man at Pompano Park, and we had Fowles race Striker Liker, a nag that was something like 0 for 100 in real races.
Finkelson loved it, the South Florida media ate it up – and newspaper clippings rolled in from all over the country via the wire services with photos. By the way, Fowles was smoked – who cared – we got the pub.
And then I got a job at Monticello (NY) Raceway. Again, a facility close to death needing a little zetz (look it up).
My admission. Pompano may have been the first racing facility I had ever entered  and I couldn't tell you the difference between a trotter or a pacer. But Monticello it was.
And so were elephant races – and when the media asked why some elephants wore hobbles, I proudly explained, "To tell the difference between trotting and pacing elephants."
The conglomerate, Delaware North Cos., came calling and I figured sooner or later one of these "stunts" would backfire and I'd be out. DNC owned many racing facilities and I'd sooner be transferred than fired.
It was off to Centennial Park in Littleton, Colorado and then Lakes Region Greyhound Park in Belmont, New Hampshire where I had to fill the stands with mannequins. Hell, Belmont had a population of less than 100 – I needed them.
Northfield Park in Ohio was super. Dick Wilson, the GM had a mind like mine – and we had the Flying Wallendas perform prior to the races for a week.
I took a stab in minor league baseball, as a part owner of the Richmond (Ind.) Roosters in the Frontier League. The town of Richmond, for some strange reason, was overrun with snakes, and we invited anyone in for free if they brought a snake to clean up the mess.
We had a truck scale at one gate – and patrons paid what they weighed – a penny a pound. Many women refused to take the chance.
I was later transferred to Latonia Race Course in Florence, Ky. – another place hanging on one leg.
Back to man vs. horse. This time a former Cincinnati Bengals wide receiver against Mr. Hurry – a 1-for-99 career. Cris Collinsworth was smoked before some 8,000 people on a Saturday. Collinsworth and I would eventually end up co-hosting a talk show on WLW Radio.
Pat Harmon, then columnist for the defunct Cincinnati Post gave us an advance column on that Friday, and covered the event the following day.
When looking for an Opening Night promotion – yes Latonia ran thoroughbreds at night – I offered to get married.
How many people can claim over 5,000 attended their wedding?
It might have been more – but it was advertised, "Bring a gift, get in free."
Did you expect anything else?
##
Andy Furman continues to write too about former Brooklyn athletes and can be contacted at andyf@brooklyneagle.com