Gary Thorne's podcasts go deep into rivalries like Red Sox-Yankees; Fred Lynn and Lou Piniella talk 1978
A few years ago a TV producer friend, Jay Kutlow, and I got to talking about how wonderful it was for us as sports fans to hear athletes who compete against one another talk about their experiences off the playing fields. We are in the business, but we loved the stories as fans, and these stories were being told off camera.
Why not have these competitors tell their tales in a podcast setting, not a Q&A, but a "sitting at the bar setting," talking and telling stories about those rivalries?  Thus, our podcast: THESPORTSRIVALS.COM
Once a month we will present one of these podcasts in Sports Broadcast Journal and offer you a link to listen in.
Today we go to one of baseball's long standing rivalries.
In 1978, the Red Sox blew a 14-game lead to the Yankees and the teams ended up in a one game playoff for the division title. (Bucky Dent's home run will be remembered forever.)
That season and that playoff game are major building blocks in the Red Sox-Yankees rivalry.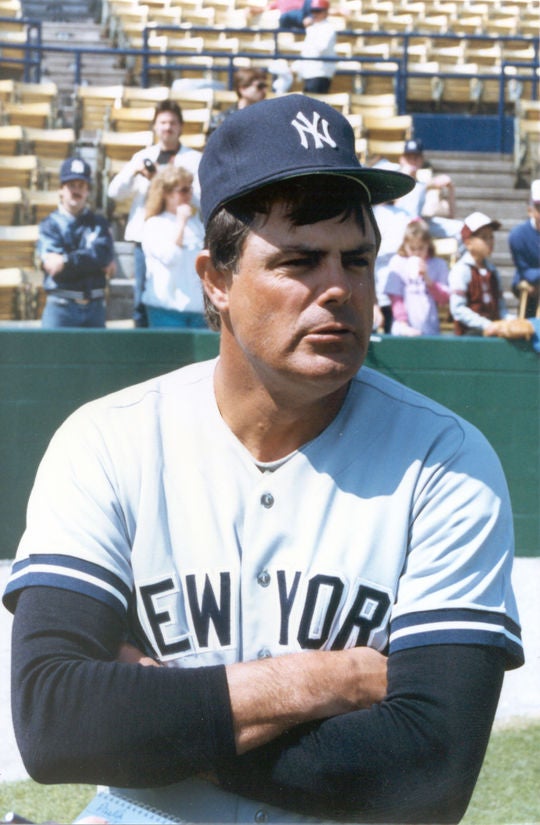 The Yankees' Lou Piniella (left) and Boston's Fred Lynn played against each other that year and in the playoff game that they both remember well.
What struck me in this podcast was how ingrained these memories are. I have learned over the years that the focus outstanding athletes bring to their games is razor sharp and it results in vivid mental memories that are burned into their brains.
When these athletes have a chance to talk informally with one another, so much is revealed about seasons and games that one is struck anew at the passion they felt then and now.
Such is the case here. Piniella and Lynn have no problem recalling what that season and that game brought to their careers.
As one former player said to me after listening to them, "They are talking about the game within the game."
For Jay and me, that is what the podcast is all about.
Hope you enjoy: