Halby's Morsels; MNF, Steve Levy, Al Michaels, Nick/Lou Saban, Woj, Maria Taylor, Howard Cosell, John Sterling
MLB Network continues to produce a wonderful series this summer, The Sounds of Baseball. The first voice featured was Vin Scully, followed by colorful profiles of Jack Buck, Bob Uecker and this week Al Michaels. Young fans might think of Al as simply a football announcer. Truth is that Al's first love was baseball. Right out of college, he called the Hawaii Islanders, got his first Big League gig with the Reds and then moved to the Giants.
For many years, Michaels was ABC's lead voice when it had MLB rights beginning in the 1970s. Initially, he shared the role with Keith Jackson. Al was on-air calling the 1989 Series at Candlestick when the Bay Area was struck by an earthquake. The Sounds of Baseball series replayed some of Al's work and big calls. The one theme that hosts Bob Costas and Tom Verducci underscored is Al's ability to stamp anything magnificent, especially the unusual with a simple but memorable phrase. After one implausible finish of a baseball game, one with lots of twists and drama, Michaels began his postscript after an audible sigh, "Where do you begin?"
For a chunk of time, Al teamed with Howard Cosell who wouldn't think twice about jumping on Al's play-by-play. Howard didn't just pull that on Al. In 1964, on ABC Radio when Cassius Clay (before changing his name) upset Sonny Liston for the heavyweight title, Howard did the color commentary on national radio for the great blow-by-blow voice Les Keiter. There was no live television that night.
At the beginning of the seventh round when Liston spit out his mouth guard and didn't come out to continue the match, Cosell interrupted Keiter's call, hollering that the challenger Clay won the fight.
As I digress, it's worth pointing out that in addition to Michaels, Keiter and MLB announcers, Harry Kalas, Hank Greenwald and Ken Wilson also did Hawaii Islanders games.
**
We're in middle of July and ESPN has still not announced its Monday Night Football crew. It's becoming quite apparent that the network is waiting for some sort of a resolution as to what will happen with the college season. If most of it is shot, Chris Fowler and Kirk Herbstreit will move over to do the NFL. Ill advised, but so be it. What mouthy Herbstreit knows about the NFL couldn't fill a thimble and Fowler who's still figuring out how to do college ball will be promoted to ESPN's most visible play-by-play gig. Does that make a ton of sense? No. Steve Levy and Brian Griese deserve the gig
**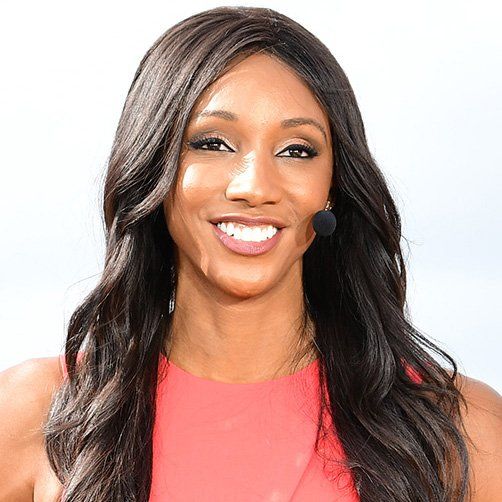 Why are ESPN's Maria Taylor and others defending Adrian Wojnarowski? Woj publicly said FU (spelled out on Twitter) to a sitting senator, Missouri's Josh Hawley, who sent a very respectful letter to NBA commissioner, Adam Silver, asking why the league is limiting the social justice messages players can post  on the back of their jerseys. The issue here is not the spirit of Taylor's plausible response. It's  the letter of her message, which suggests that the use of vile language publicly to an official of Congress is acceptable. If she ever scolds a child for using profanity, the response she might hear is, "But why was it okay for Woj to curse?" Where was ESPN on this one? It said nothing. 
**
John Sterling who turned 82 on July 4th expects to return to the Yankees broadcasts this season, if and when the season begins. Here's some advice, John. Take some time off, as you did last year. You had some health issues. Don't try to be a hero. Fans will survive and so will you. I thought the Nets' Chris Carrino who subbed for him did an outstanding job. His pacing on baseball was excellent. ESPN's Ryan Ruocco was sophomoric. I don't think he had ever done a baseball game on radio before and there  he was in the hallowed broadcast booth at Yankee Stadium.
**
Yahoo Sports continues to use its platform to conveniently bash President Trump whenever the opportunity arises. This week, it lambasted him for referring to Alabama coach Nick Saban as Lou Saban, the late longtime football coach. The president wasn't the first to make this mistake and won't be the last either. The two were cousins. Both Sabans are of Croatian ancestry. Interestingly, Bill Belichick's paternal grandfather was born in Croatia. So there you have it. Arguably, for what it's worth, the best ever NFL and college coaches have common roots, Croatia.
**
You might have seen the news yesterday that the city fathers of Philadelphia won't allow fans to attend Eagles and Phillies games. I'm no financial whiz but I'd imagine the loss of tickets, suite sales, parking income, concessions and more will cost each team many millions.
Just today though, the Philly mayor, Jim Kinney walked back yesterday's report saying that the rule does not apply to stadiums or privately owned property. Like other franchises in the 32 team league, the Eagles will be under the microscope between now and kickoff and thereafter. Kinney did say that it's a fluid situation, suggesting that a closure to fans is still a possibility.
Entirely closed or not, fans won't shoehorn their way into any stadium.
As such, viewers will see something that they haven't before watching the NFL. That is signage on the field that will extend across the first few rows of seats along the sidelines. What teams will lose in revenue from advertising in the stadiums' upper bowls, it will try to make up through the TV friendly boards down on the field. They'll go for a premium. With no fans in-house, TV will be the only place to see games. Local TV stations carrying NFL games should already be doing a brisk advertising business.
**
Heard from Monte Moore the ex-longtime Voice of the Kansas City and Oakland A's. In the A's glamour days during the early 70s, Moore did three World Series with Curt Gowdy on NBC. Monte is sharp and getting on 90. He's eager to see how baseball announcers will call games this season remotely and with no fans in the ballpark. Among others he's helped through the years was Jon Miller whom he hired as his sidekick in Oakland in 1974.
Moore started in the business in the Class D Sooner State League in Lawton, Oklahoma. There, he recreated road games off the ticker using crowd noise to beef up the broadcasts. Monte tells me, "We had only one crowd noise record….and it was of a Yankee game….probably with 40,000 or so fans there….and we would have around 300 fans at our games." Moore continued the 'crowd noise' practice, calling the Class A Topeka Reds who were managed by Johnny Vandermeer the only pitcher in MLB history to throw back to back no-hitters (1938).  He adds, "Bill King (A's, Frick Winner) was doing Lincoln, Nebraska games and Ross Porter (Dodgers) the Shawnee, Oklahoma games.
Things were a lot different by the time they all got to the big leagues.