Halby's Morsels: Talent movement, MLB; Kay Adams, NFL Network; Remembering MLB recreations
Halby's Morsels – Notes and tidbits
Kay Adams: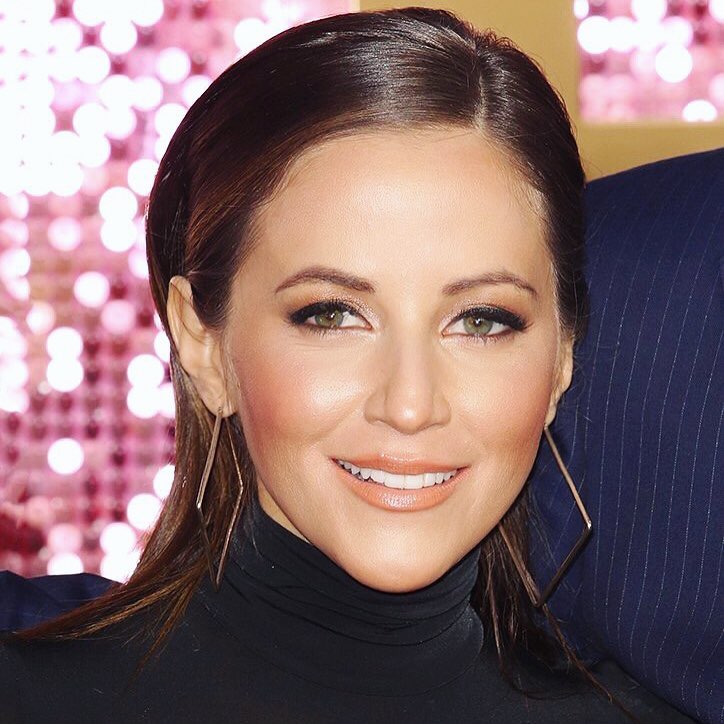 The morning queen of TV football, Kay Adams is apparently leaving the NFL Network where she co-anchored Good Morning Football. The NY Post has tagged her as the lead candidate to anchor activities on Amazon's pre and post game shows on Thursday nights this fall. The series got a big boost when Al Michaels was named the play-by-play voice.
A number of years ago, Kay told me, "I was raised in Chicago, a child of Polish immigrants. I attended a public high school and the conversation there was always centered around  football, But in our Polish home, the conversation was always football, European football; soccer. So I felt that by following  American football, I would ingrain myself in American culture. My brother also fell in love with the game and I wanted him to love and accept me so I began following football."
I asked Kay about the time she broke into airing a highlight in Polish. It had to be a first.
"We were doing a highlight of a Tom Brady touchdown pass to Rob Gronkowski who's of Polish descent. So the boys said let it rip. On the show, anything goes.
"I did it and it went viral. The first highlight to go viral. I'm happy to support Polish people and happy that there are lots of NFL fans internationally as well. My grandfather still lives in Poland. He survived the concentration camps during the war. Growing up in Chicago, we lived in a heavily Polish neighborhood. My mom didn't speak a word of English but you didn't need to there. Everyone spoke her native language."
Baseball recreations
Les Keiter kept New Yorkers abreast of the baseball Giants on WINS Radio after the club abandoned the Polo Grounds for San Francisco in 1938.
If you never got the chance to experience Les Keiter's recreations, you missed some dandies. You're also likely a lot younger than most sports fans are today. He gave Marty Glickman a run for his New York money in the 1950s and very early 60s. Les was among the most electric and gripping sportscasters in the long history of play-by-play. Listeners would hang on tightly to some inanimate object when Keiter was behind the microphone. He was born in Chicago, grew up in Seattle, attended the University of Washington and eventually made his way to New York. He reached the top of his career in America's biggest market, hosting pre and post game shows on Yankee games, voicing Knicks and some Rangers games. Les also did Giants football. Keiter had a cup of coffee on network TV when the AFL was born in 1960. He was bumped by ABC after just one game and replaced by Jack Buck. Les worked the rest of the season from the sidelines.
But it's the real play-by-play that teens of the day still remember. They were recreations on radio which he himself picked up as a kid in Seattle in the 1930s. Red Barber, being persnickety, as Bob Costas dubbed him, never used sound-effects and he didn't do anything tricky. With Red, listeners only heard the tick-tick of the Western Union wire, "Ball one, strike one and so on, whatever." Red would then put the meat on the skeleton, vocal facts, never sound effects or fabricated crowd noise.
Keiter was creative. He recreated about a hundred games a year, SF Giants against their National League opponents. Listeners found it entertaining. He did use crowd noise, the sound of the ball making impact with the catchers mitt and more. The crack of the bat walloping the ball out of the ballpark. So when Willie Mays led the Giants from New York to San Francisco, it still had a voice on WINS in New York with the riveting  Keiter. The Giants played lots of home games in early afternoon, which would be drive-time in New York.
In recent years, many teams, baseball included, stopped traveling their announcers. They recreated based on what they saw off a TV screen in a studio. In the Barber and Keiter days, announcers had scant info and were told to make the best of it. Marv Albert might have been the last to do recreations in New York. He had to do it between records on WHN, so it wasn't quite live. Marv watched both Keiter and Glickman at work and picked up a lot of tips from a couple masters.
It beat the disguising crowd noise used on some basketball telecasts today, or golf, while birds are supposedly warbling. All pre-recorded.
More:
Any reason I haven't seen much of Hall of Famer Doris Burke? Isn't she a Hall of Famer?
We  wish Kirk Herbstreit a full recovery, he's suffering from a blood clot. He wasn't part of the NFL draft coverage.
The Browns' Doug Dieken who spent 50 years with the franchise, retired at the end of the season. He played and broadcast, teaming with popular Jim Donovan. Doug will be succeeded by Nathan Zegura. Dieken spent 37 years in the booth. Nathan Zegura will replace Dieken as color commentator alongside Donovan. The booth is newly named, "Doug Dieken Radio Booth.''
From the baseball front, the Blue Jays' Buck Martinez has been missing games due to cancer. Canadian Dan Shulman has been filling in, north of the boarder.
Winnipeg TV

play-by-player 

Dennis Beyak, is retiring. No word on who's taking over. 
John Kutcher announced his resignation as the TV voice of the Washington Wizards. He might have been forced out after three seasons. Prior to joining Washington, Kutcher worked for Fox among other entities. Last year, Kutcher was critical of Ben Simmons which didn't please Ben and others. His replacement is Chris Miller, heretofore the team's TV insider. Kutcher succeeded Steve Buckhantz who was the club's TV voice for decades.
MLB Sunday Leadoff b

egins next Sunday's May 8 with the Red Sox hosting the White Sox at Fenway Park, live at 11:30 a.m. ET on Peacock and NBC; Pregame Coverage Starts at 11 a.m. ET on Peacock. Jason

Benetti Will be joined in the booth by local analysts, representing the participating teams of each week's matchup
Former Kansas City Chiefs star and NFL Hall of Famer Tony Gonzalez has joined the broadcast team for Amazon's exclusive streaming of Thursday Night Football. Gonzalez will partake in pre, post and halftime programming. Chiefs host the Chargers on Sept. 15 in an AFC West matchup. The NFL schedule will be announced next week.
Turner's crew this year includes one of the all-time greats, Bob Costas, who'll preside over the play-by-play of a limited number of games. Ron Darling will be his partner. Soft spoken Brian Anderson and Jeff Francoeur will be a solid duo too.
Nice to see that the Rockies and station KOA are bringing back Jerry Schemmel. He did the Nuggets for many years and then worked Rockies games on radio for 10 seasons. Jerry is an attorney by training. He was laid off a couple years ago just after the onset of Covid. Schemmel then did University of Northern Colorado on radio while rebuilding his legal practice.
Surprise, surprise! He's back. Good for him. He's quite a story, surviving a brutal air-crash in July, 1989. The United flight from Denver to Chicago crash-landed in Sioux Falls, South Dakota.
Jerry stared death in the eye and survived. Of the 296 on board, 111 didn't. Fighting through the wreckage, Schemmel saved an 11 month old baby girl who died as a young adult apparently of an overdose .