Joe Buck talks Jeopardy! His five day hosting role runs next Monday, August 9th through 13th
There's the old line, "No one will replace him, they'll only succeed him." Alex Trebek was the cynosure of Jeopardy! for almost four decades.
Until his death last November,  Trebek was warmly welcomed by millions of American families into their living rooms Monday to Friday evenings. Since then, there's been a parade of guest hosts to identify a successor. 
Having watched Jeopardy! since he was a kid, Joe Buck happily accepted the opportunity to serve as a weeklong host beginning next Monday (August 9-13). Buck made it clear though that he's not auditioning for the fulltime role. Earlier, another sports related guest host was Green Bay quarterback Aaron Rodgers who was impressive .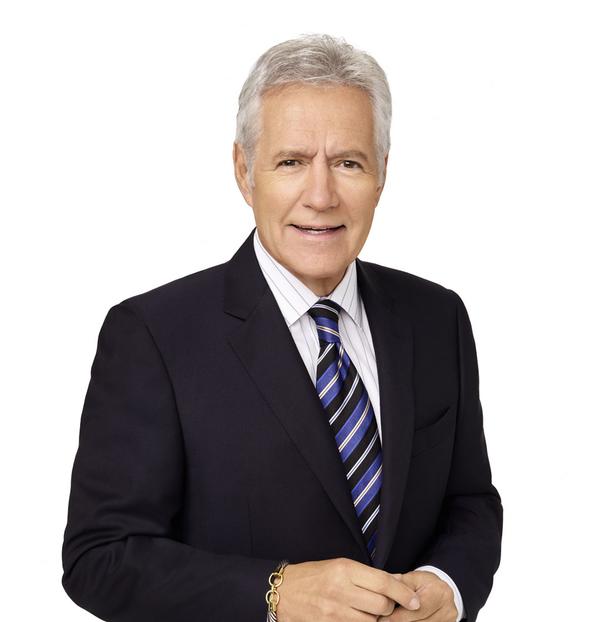 Game shows draw an audience that transcends sports and hosting the program requires a special skillset.
In the old days, before the age of broadcast-sports specialization, play-by-play announcers would occasionally emcee game shows. Bill Mazer did Classic Concentration, Dick Enberg had Perfect Match and Sports Challenge, Monty Hall was a hockey color commentator before being wildly successful with Let's Make a Deal. Vin Scully was the star of It takes Two in the late 1960s. Bill Cullen hosted The Price is Right and more, and also did Army Football on NBC Radio. A Pittsburgher, Cullen also called Steelers football before moving to New York.  Fellows like Chick Hearn in Los Angeles and Bob Murphy in New York hosted local bowling shows that included contestants.
Buck is the 2020 winner of the Pro Football Hall of Fame's Pete Rozelle Award, honoring accomplished broadcasters and executives. His dad Jack won the Rozelle too.
FYI: Joe Buck is a guest on Ken Levine's podcast this week and next. Joe talks about hosting JEOPARDY! and calling baseball this week and discusses football and social media next week. He's a terrific interview.
http://hollywoodandlevine.libsyn.com/podcast/ep236-meet-joe-buck-part-1
I asked Joe, 52, about his Jeopardy! experience.
If you were a contestant, how do you think you'd fare?
I would fare poorly. The clues get more difficult as they go down the categories. Maybe, three down at best. I could surprise myself and the rest of the world by getting somewhat further down the columns. But for the most part I would say three down is about as far as I can go if I'm being totally honest.
Were there game-show role models you liked growing up?
My role models were in the radio and television sports world. Yet I certainly appreciate hosts' abilities. In addition to Alex, there was Jack Barry in the day and Pat Sajak in what he does daily. Bob Barker was phenomenal at what he did. It takes a special skillset. These guys are or were syndicated and did their things. Another is Steve Harvey with Family Feud. Phenomenal! They all have their lanes and they're good in them. 
What's more important for contestants to excel on Jeopardy!, intelligence or memorization?   
I think intelligence because the clues are written so that you can see somewhere inside the clues to help find the answers. It's not blatantly obvious, even if you know the subject. They're clever, like a good New York Times crossword puzzle. You have to go beyond the text to get the right response. (Editor: This week, Jeopardy is being hosted by David Faber of CNBC. Monday, a question to the trio of contestants was "Born in the village of Waldorf, Germany in 1763, he arrived in the U.S. in 1784." The hidden clue was Waldorf, leading to New York's Waldorf-Astoria and to real-estate entrepreneur John Jacob Astor.)
What set Alex Trebek apart from other game show hosts?
For one, he was there for 37 years and was great at what he did. He was just synonymous with the show. It's longevity and his ability to educate while he entertained giving the answers. He passed it off as best he could. I tried to copy that as best as I could. I'm not sure I did. (Next week's programs hosted by Joe have already been recorded.)
How do you prepare for the role?
I watched a ton of Jeopardy! just to get the mechanics down. I grew up watching it but not with an eye on ever hosting it. I watched it because I enjoyed it! When I watched it recently, it was to to see how they come out of breaks. How do they go to break? What are the mechanics of Final Jeopardy!? These are things you have to do in a hosting role, whether it's Fox NFL Sunday or Jeopardy!.
Have you done anything like Jeopardy! before?
I've done Jeopardy! for my kids' charity events in St. Louis. We did our own version of it in a big room as part of a night time event. We had fun with it as opposed to a daytime serious event. It certainly didn't hurt that I did it year after year.
Other than Aaron Rodgers, which other athletes could do well hosting Jeopardy?
I was surprised at how well Aaron Rodgers handled the role of hosting. I still think it's nothing that you just show up and do. I know he worked very hard at it. Clayton Kershaw would be good at it. Patrick Mahomes would be good at it too. It takes those who are nimble on their feet, not literally, but mentally. The truth is who knows until you get out there, as to who would be good and who wouldn't be good!
Buck will soon be back fulltime in his baseball and football role for Fox.