NBC's Olympic announcers lack distinction; Hoops voices are weak; MLB, NFL NHL and NBA news
News, opinions and rants.
The Olympics are dominating sports broadcasting news during these mid-summer weeks. This isn't the Olympics of the last generation or even a decade ago. NBC's platforms have since broadened palpably, new sports have been added to the games and the announcers are indistinguishable even with a detailed scorecard. For NBC, it's been a challenge and for viewers it's been hard to follow because of the 13 hour time difference to the eastern time zone and 16 hours out west.
I'll also cover other sportscasting news across our landscape.
Olympics basketball a tough listen on NBC
As I write this, I'm watching the recorded USA-Spain basketball game on mainstream NBC. Bob Fitzgerald is on play-by-play and the indefatigable Vince Carter who played 22 seasons in the NBA is the analyst.
You'd hope that Fitzgerald would give Carter (left) some runway by asking some leading questions. Vince has only limited broadcast experience, having retired as a player in 2020. Instead, Bob talks and talks like he was doing the game on radio and Carter wasn't even seated next to him.
Meanwhile, Carter is forced to squeeze in a word here and there. Not good. Just call the game Bob and lead Vince into subject matter where he can contribute something material. Giving Fitzgerald a lofty Olympic play-by-play assignment? Why? He just plows along with no sensitivity for his partner or for the overall broadcast. He over-talks for TV and also attempts to do color. Who cares about what you think? Break in your analyst. I didn't hear Fitzgerald pose one question to Carter in the thirty minutes I listened. On top of all that, Bob has an annoyingly thin voice. NBC could have done better. As other sports voices listen to him, I'm sure that they're wondering too. What's he doing there? And to think that the Warriors dropped one of the best, Greg Papa for him! Yikes!
Other Olympic events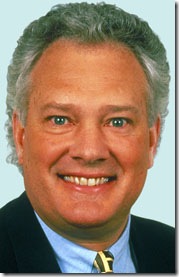 I went through some of the past sparkling names who either hosted Olympics or called major individual events. Track and Field had some greats. Tom Hammond (left) might have been the best ever covering the three-ring circus. He was particularly good at calling the races. Charlie Jones was terrific too, especially in his younger years. Mr. All-Everything, Al Michaels was on the track events for ABC in 1984. And as we all know, Al did the great upset by the US Olympic hockey team over the Soviet Union in the semifinals of the 1980 Winter games.
An odd event was the 1972 'We wuz robbed!' loss to the Soviet Union in the Gold Medal basketball game. Frank Gifford and Bill Russell were on the call. Gif was a little confused by the mind boggling finish but weren't we all? Keith Jackson was fantastic doing swimming and basketball in ABC's Olympics years.
One of my favorites was Tim Ryan. Viewers knew him by his sheer ability and versatility. He worked the games for both CBS and NBC. In the winter it might have been alpine skiing and in the summer rowing. Ryan was comfortable at any assignment. He called Stanley Cups and was brilliant at it.
Plain and simple, Bob Costas will never be replaced. There was an unequaled command that he had on center stage. His interviews were often stirring. There's hardly a voice as synonymous with the Olympics as Bob.
Because of circumstances and his imperturbable focus on the terrible news of the 1972 games, Jim McKay will never be forgotten for his lachrymose words, "They're all gone," after eleven Israeli athletes were taken hostage and killed by Palestinian terrorists.
As for this year's games, Dan Hicks and Rowdy Gaines on swimming stand out.
The subject matter covered earlier this week by columnist Rich Podolsky was impossible to miss if you've been watching and listening to the games carefully. NBC has been identifying its talent dismissively. The network hops from one event to the next with a truncated hush of the names of the voices who'll call them! If you weren't watching assiduously, you'd have no clue as to who's covering the multitude of events.
Announcers have been reduced to the Invisible Man. They're not on camera very much either. One person is not distinguishable from the other. NBC has met the enemy, itself. Downplaying the talent, reduces the intangible value of its Olympic voices down to little. If Mike or NBC don't care, why should the audience? 
In NBC's defense, do consider the fact that the network has 178 voices covering the Olympics in either Japan or its Connecticut studio. It's not a team, it's an Army of talent. Still, not giving their announcers fair or full recognition is disappointing and raises further questions about the future of game voices overall. Look out, here comes AI and we'll all be sweeping floors. Consider this. Reporters, hosts and event callers worked hard too, to earn these lofty roles. They deserve better.
It reminds me of when my college buddy Barry Kipnis and I started in the business, calling basketball games for noncommercial WNYC Radio, owned at the time by the City of New York. The staff announcers were paid a pittance. And to add insult to injury, these staffers were rarely permitted to give their names on-air. Barry and I always identified ourselves on-air but we were associated with the CUNY system. Then program director Richard Pyatt explained. "Our staff voices work with 'distinguished anonymity.'" I was reminded of that comment watching these Olympic games. I guess the NBC Olympic voices have a little of that too, 'distinguished anonymity." As Podolsky pointed out in his column, how about flashing a tiny graphic with the names of the commentators?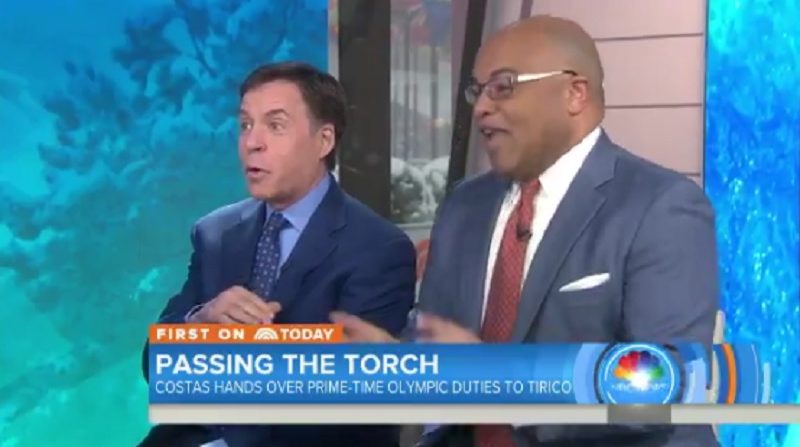 NBC assigned Tirico as host of its primetime coverage. He's hardly the probing interviewer that Costas was, but to his credit, he's smooth. When Bob did it, he'd interview folks from U.S. presidents down. If the interviewee warranted a grilling, Bob wouldn't think twice about doing so. Tirico has never demonstrated a toughness to look an interviewee straight in the eye and ask a challenging question. This said, I thought that Tirico did a decent job with Simone Biles last night.
Does NBC even want us to know who's calling these Olympic Games? Let us know who are behind the mics!
Terry Gannon does gymnastics and figure skating well but doesn't have the luster of Dick Enberg. He would cap things brilliantly. After an Olympian won her first gold, Dick said, "Winning the gold for the first time is like falling in love." The broadcasters today lack the luster and emotional connection of broadcasters of a generation ago.
It's been a tough year for voices to get due respect. Remotecasts, political correctness, cancel culture and now this restrictive Olympic practice by a major network doesn't augur well for many announcers.
NFL
Word has it that Gus Johnson will join Aqib Talib (left) on Fox' NFL broadcasts when the network has to run as many as seven games on a Sunday. I was impressed with Aqib's enthusiasm and knowledge in the few games that he worked last year. As for yelping Gus, he often comes in ill-prepared too.
We're also awaiting word from CBS on Greg Gumbel's new NFL analyst. Rich Gannon wasn't renewed after last season. The two were fourth on CBS' depth charts. Greg is 75.
I reached out to Dave Pasch who's the radio announcer for the Arizona Cardinals and Wes Durham who does the Atlanta Falcons. Both of them will travel this fall. They won't have to deal with the dreaded remote broadcasts. Durham added, "At the current time, we are traveling this fall for our Falcons coverage, but we'll be flying commercial." When I asked Pasch how convenient last season was because he didn't travel with the Cardinals and rarely did for ESPN. Pasch's reply, "Less stressful but not nearly as fun!!
NHL
In the NHL, the popular TV voice of the Chicago Blackhawks Pat Foley, 67, retired after many years. So we'll see who succeeds him. (Update: Foley will share the broadcasts next season with his successor whoever it might be. John Wiedeman does Blackhawks radio on WGN. Chicago was hoping to sign Brian Burke for the gig but he re-signed with the Islanders. So they're still on the hunt.
ESPN has hired former Rangers coach John Tortorella, always somewhat fiery and one who continually got into some verbal spats with the media. The coach will work as a studio analyst as part of the network's NHL coverage in the fall.
Talking Olympics, who'll do the hockey next winter? (Unsure yet whether America will partake in China). If it's ubiquitous Kenny Albert, it would mean he'd work for three networks, Fox on football, Turner on NHL and NBC on Olympic hockey. Oh, one more, Rangers radio. He shows up for a third of the games. He'd never get away with it if he worked for a club run by Lou Lamoriello. Hockey is Kenny's best sport but showing up for your own convenient schedule is hardly a commitment. Hall of Famer Chuck Kaiton would be more dedicated to the Rangers and he still has his wrist shot. He'd also do every game. Chuck is one of the all-time great NHL announcers. As the Daily News' Bob Raissman once wrote and I'm paraphrasing, "At MSG it's announcer of the day." How many games did Chick Hearn miss? How many did Wiedeman miss? Not very many!
NBA
In the NBA, Matt Bullard, 54, the former Rockets' big man who lurked on the outside uploading threes, will no longer do Houston telecasts next season.
You'll recall too that in a surprising move, Marc Zumoff, 66, announced his retirement at the end of the Sixers season. No announcement yet in Philly about who'll take over. Tom McGinnis has done Philly radio for some 25 years.
NBA commissioner Adam Silver said last week that he expects the league's Play-in Tournament to return next season, though the players union and team owners still have to sign-off.
MLB
There's a young crew on Padres radio, led by play-by-player Jess Agler. Tony Gwynn Jr. is an analyst. Ted Leitner was with the team for 41 seasons but wasn't renewed this season. It's got to be tough for Ted who was so tied to the club and to all of San Diego. He still does San Diego State football and basketball. Truth is that at 74, it's an excessive schedule. Leitner grew up a Yankees fan in New York.
As viewers watched ESPN's Phils-Nats game in Washington Monday, the network had a live shot of hotdogs and other ballpark delights sitting on the grill at one of the concession stands. Karl Ravech, swept away by the aroma, added that with Smellvision, you'd really appreciate it. "Yes, that's coming too," Ravech added optimistically.
ESPN announced Tuesday that ABC will carry the scheduled August 8 White Sox-Cubs Sunday Night Baseball game, marking the first time since 1995 that ABC will carry a regular season baseball game. It will mark just the fourth Major League Baseball game on ABC since 1995, after the network carried three games in the expanded Wild Card playoff round last September.
Thom Brennaman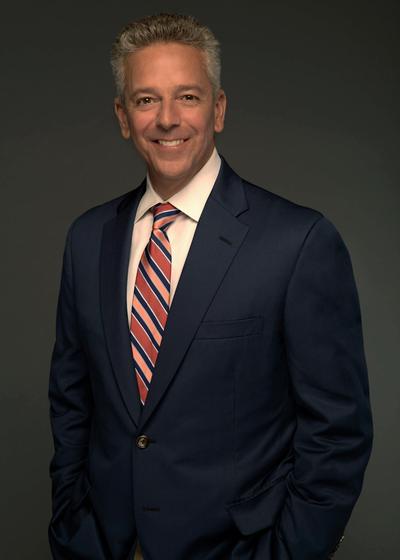 Along the lines of Adam Silver's comment about judging people by their total body of work, Thom Brennaman deserves another chance real soon. He's as good as they come and comfortable calling baseball, football and basketball. He made an insensitive comment and was wrong for doing so last season. Thom kept in shape calling Puerto Rico baseball games from his basement . And, yes, has genuinely apologized multiple times. What will it take to bring him back? Does the punishment fit the crime? No way. He's paid a big price already. America is a country of second chances! Someone hire Thom Brennaman!
He accepted an initiative from a Cincinnati area streaming service to broadcast high school football and basketball games. The longtime columnist of Cincinnati's Enquirer Paul Daugherty couldn't have described Thom's predicament any better, "He's like a miner in a collapsed shaft, hunting a life-saving sliver of light."
This might require a couple steps. Yet Thom will get back in a major lane soon.
Olympics ratings
From Sports Media Watch:
"More than halfway through the delayed Tokyo Summer Olympics, viewership continues to register historic lows. Monday's primetime coverage of the Tokyo Summer Olympics averaged 15.8 million viewers across NBC's various platforms, down 38% from the comparable night of the Rio Summer Games in 2016 (24.3M)."