NFL Week #3, Full Schedule: Fox' Burkhardt team has Packers vs. Bucs; Notes and comments
Fox has this week's NFL doubleheader. CBS runs a singleton.
The lead broadcast teams are assigned: Fox' Burkhardt and Olsen #1 team covers Green Bay-Tampa Bay in the late afternoon doubleheader. Unobtrusive Joe D, no relation to the Great Joe D has Baltimore at New England. CBS' Nantz and Romo have Kansas City in Indianapolis.
Amazon Prime kicked off its regular season last weekend with Al and new partner Herbie. Oh Herbie again. When I finally figured out how to download the programming purveyor, step-by-step, the garrulous one was talking up a storm. He did impress me at times during the telecast with incisive commentary. But the constant gab act reinforced how annoying he can be. Still, he's prepared. Thursday they'll have the backyard brawl, Cleveland and Pittsburgh.
Matt Millen is on Fox' NFL roster this weekend, New Orleans at Carolina. Once number two in the Fox booth, a couple decades ago he survived a precarious major heart procedure. A good man, but on-air he's more emotional, stylish and bigger into intonations than he is substance. That's what usually catches up with these stylists. Even with Madden – to some point.
The Phantom of the Opera will end too in late winter. In our football memories, pioneer folks like Paul Christman, George Ratterman or Al DeRogatis were never overbearing. No shtick. I thought they shot from the hip. Fans sang their praises but the stylists started to take shots at their their mics.
Joe Buck and Troy Aikman have basically sounded the same at ESPN.
Fox covers only 99% of country and CBS, the legacy network, 100%
From All Ears: Amazon is hoping sports broadcasting will increase Prime memberships, which cost $139 annually for free shipping on Amazon, unlimited streaming of Amazon Prime movies and television shows, and more. Amazon Prime has approximately 200 million subscribers globally, with 80 million active Prime Video viewers.
With 182 stations 

cleared, the Bucs-Packers game aired by Fox is the biggest of the two networks running telecasts on Sunday afternoon. 
Thursday, September 22
8:20 PM- Pittsburgh Steelers at Cleveland Browns
AMZN: Al Michaels, Kirk Herbstreit, Kaylee Hartung (100% of subscribers)
AMZN SAP: Miguel Gurwitz, Rolando Cantú, Mayra Gomez
Westwood One: Ian Eagle, Jason McCourty
Sunday, September 25
1 PM- Kansas City Chiefs at Indianapolis Colts
CBS: Jim Nantz, Tony Romo, Tracy Wolfson (29%)
Compass Media: Mike Morgan, Chad Brown
CBS SAP: Armando Quintero
1 PM- Cincinnati Bengals at New York Jets
CBS: 
Ian Eagle, Charles Davis, Evan Washburn (15%)
CBS SAP: 
Benny Ricardo
1 PM- Buffalo Bills at Miami Dolphins
CBS: Kevin Harlan, Trent Green, Melanie Collins (20%)
CBS SAP: Nelson Fernandez
1 PM- Houston Texans at Chicago Bears
CBS: Andrew Catalon, James Lofton, Michael Grady (12%)
CBS SAP: José Antonio Melian
1 PM- Baltimore Ravens at New England Patriots
FOX: 
Joe Davis, Daryl Johnston, Pam Oliver (23%)
ESPN Radio: 
Chris Carlin, Chris Canty
1 PM- Philadelphia Eagles at Washington Commanders
FOX: Adam Amin, Mark Schlereth, Kristina Pink (22%)
1 PM- Las Vegas Raiders at Tennessee Titans
FOX: Kenny Albert, Jonathan Vilma, Shannon Spake (22%)
1 PM- Detroit Lions at Minnesota Vikings
FOX: Brandon Gaudin, Brady Quinn, Megan Olivi (14%)
1 PM- New Orleans Saints at Carolina Panthers
FOX: Dan Hellie, Matt Millen, Lindsay Czarniak (18%)
4:05 PM- Jacksonville Jaguars at Los Angeles Chargers
CBS: 
Greg Gumbel, Adam Archuleta, A.J. Ross (24%)
ESPN Radio: 
Jorge Sedano, Max Starks
CBS SAP: 
Halim Zadat
4:25 PM- Green Bay Packers at Tampa Bay Buccaneers
FOX: Kevin Burkhardt, Greg Olsen, Erin Andrews, Tom Rinaldi (83%)
Compass Media: Chris Carrino, Brian Baldinger
4:25 PM- Los Angeles Rams at Arizona Cardinals
FOX: Kevin Kugler, Mark Sanchez, Laura Okmin (8%)
4:25 PM- Atlanta Falcons at Seattle Seahawks
FOX: Chris Myers, Robert Smith, Jennifer Hale (8%)
8:20 PM- San Francisco 49ers at Denver Broncos
NBC, Peacock: Mike Tirico, Cris Collinsworth, Melissa Stark (100%)
UNVSO: Carlos Mauricio Ramírez, Rolando Cantú 
NBC SAP: Edgar López, René Giraldo
Westwood One: Ryan Radtke, Mike Golic
Entravision: Ricardo Celis, Tony Nuñez
Monday, September 26
8:15 PM- Minnesota Vikings at Philadelphia Eagles
ABC: 
Joe Buck, Troy Aikman, Lisa Salters (100%)
ESPNDEP: Eduardo Varela, Pablo Viruega, John Sutcliffe 
Westwood One: Kevin Harlan, Kurt Warner 
Entravision: Ricardo Celis, Tony Nuñez
CBS SINGLE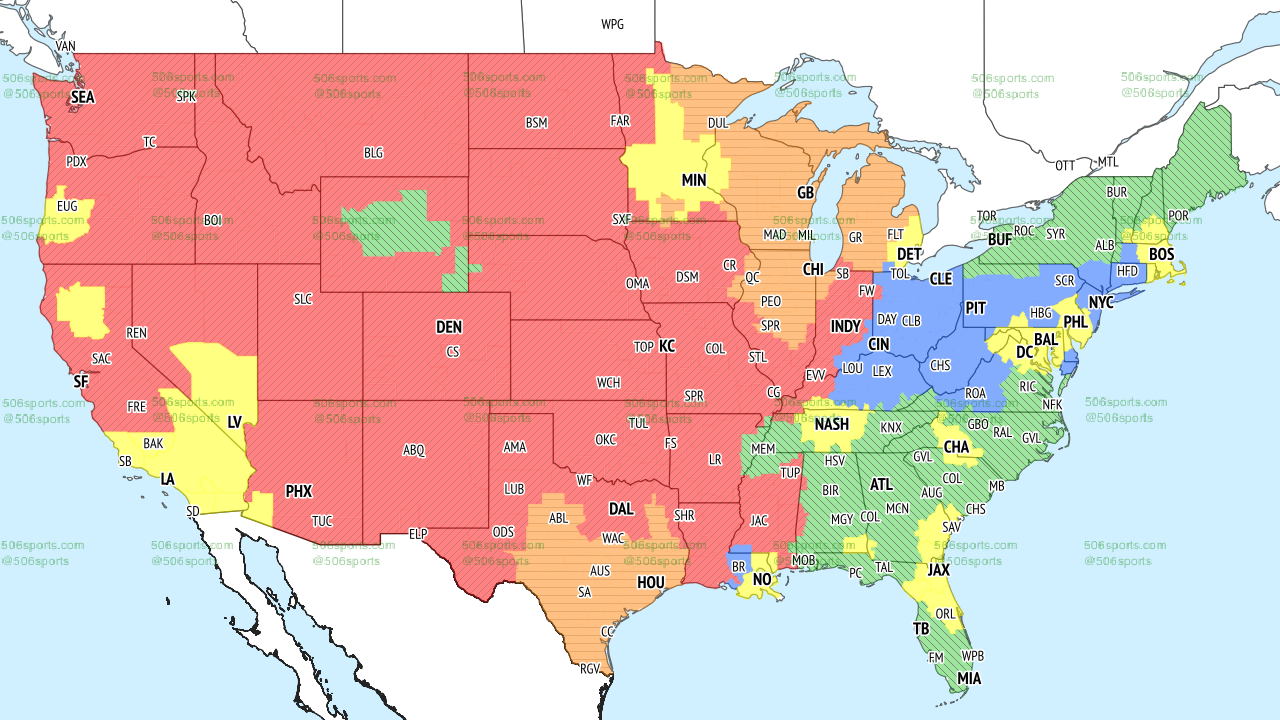 █ 
Kansas City @ Indianapolis Jim Nantz, Tony Romo
(29%)
█ 
Cincinnati @ NY Jets Ian Eagle, Charles Davis
(15%)
█
Buffalo @ Miami Kevin Harlan, Trent Green
(20%)
█ 
Houston @ Chicago, Andrew Catalon, James Lofton
(12%)
█
Jacksonville @ LA Chargers
(LATE), 
Greg Gumbel, Adam Archuleta (24%)
FOX EARLY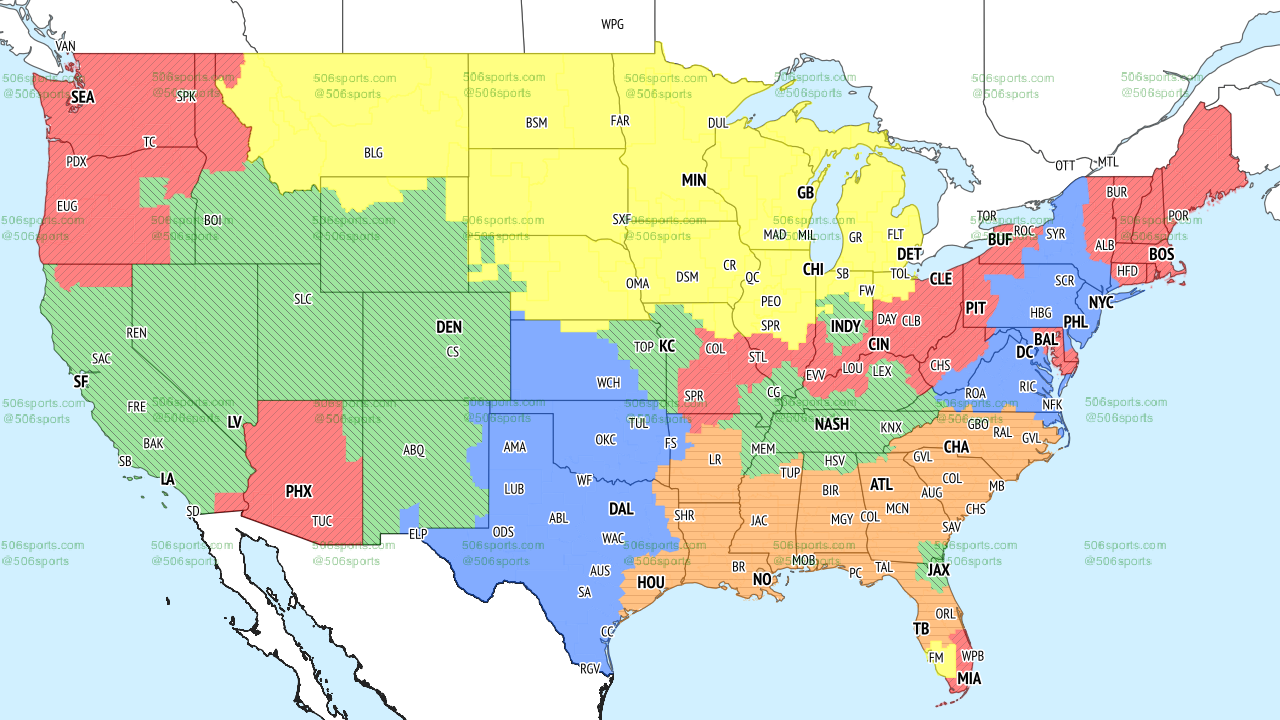 █ 
Baltimore @ New England, Joe Davis, Daryl Johnston (23%)
█ Philadelphia @ Washington, Adam Amin, Mark Schlereth (22%)
█ 
Las Vegas @ Tennessee, Kenny Albert, Jonathan Vilma (22%)
█ 
Detroit @ Minnesota, Brandon Gaudin, Brady Quinn (14%)
█ 
New Orleans @ Carolina, Dan Hellie, Matt Millen (18%)
FOX LATE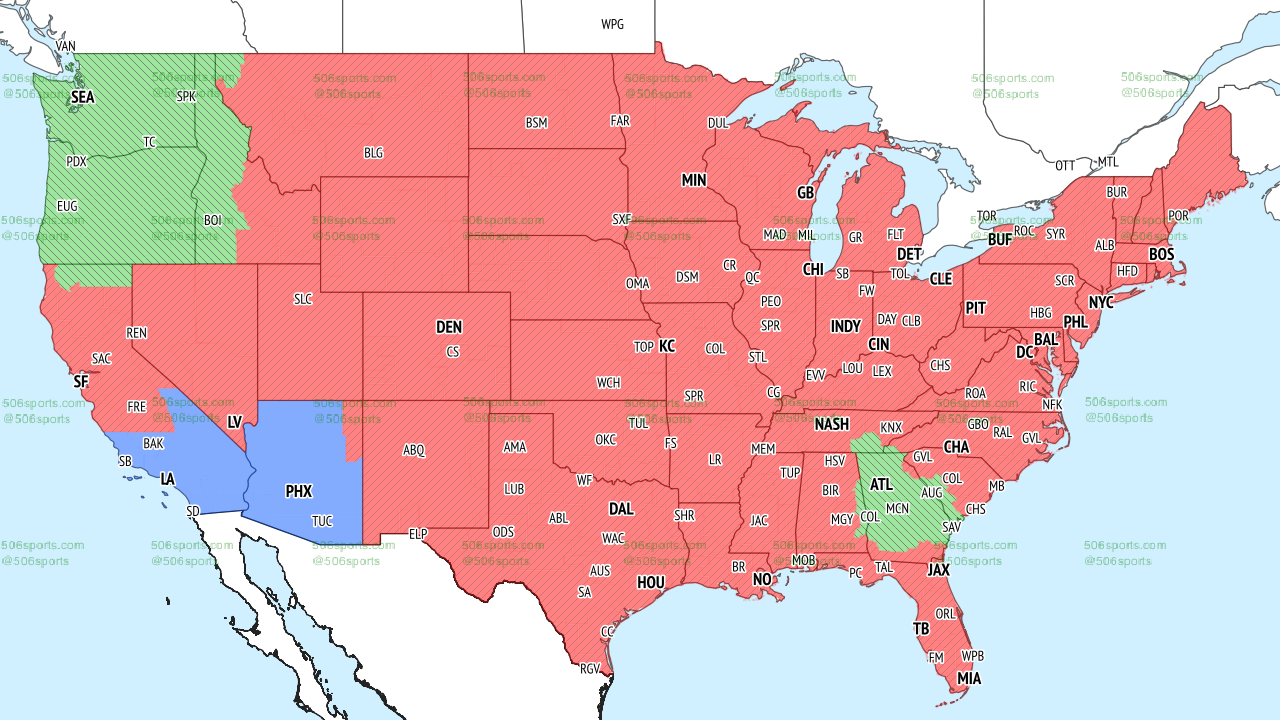 █ 
Green Bay @ Tampa Bay, Kevin Burkhardt, Greg Olsen
(83%)
█ 
LA Rams @ Arizona, Kevin Kugler, Mark Sanchez
(8%)
█ 
Atlanta @ Seattle, Chris Myers, Robert Smith (8%)
---