Politicians talk but there's no strong drive to exit the Beijing Games or for NBC to limit its coverage
Another Olympics controversy; Many political leaders are critical of NBCUniversal for televising the Beijing 2022 Winter Olympics
At long last, Democrats and Republicans, liberals and conservatives have found an issue that they can agree upon: NBCUniversal's televising the 2022 Winter Olympics in Beijing, China. And they are not looking forward to the telecasts of the games, scheduled to take place from February 4 to 20. Indeed, they are critical of the network for televising it. 
Can we call it conviction against pragmatism? There's lots of dough at stake. The broad question is: In a global financial world, to what extent should America confront a hegemonic nation like China? The critics cross hard party lines, Democratic or Republican, and differing conceptual frameworks, liberal or conservative.
As of this writing, I haven't been able to find a Congressperson who has championed NBC for televising the games. But there have been plenty of Congressmen and Senators who have openly been negative of the Peacock network.   
The least harsh criticism of NBC that I could find by a high-ranking U.S. official was on March 15, 2021, when Sen. Mitt Romney in a New York Times OP-ED titled, "The Right Way to Boycott the Beijing Olympics," wrote: An economic and diplomatic boycott should include collaboration with NBC, which has already done important work to reveal the reality of the Chinese Communist Party's repression and brutality. NBC can refrain from showing any jingoistic elements of the opening and closing ceremonies and instead broadcast documented reports of China's abuses," wrote the Republican Senator.  But NBC might not be able to heed Sen. Romney's suggestion because they most likely will be televising from a pool feed controlled by China during the opening and closing ceremonies.
Other U.S. Senators and Congressmen were not so soft-spoken about NBC.
Long before Sen. Romney's Op-Ed, GOP Sens. Rick Scott (Florida) and Josh Hawley (Missouri)  in a December 2019 letter to NBC executives obtained by Axios, the news website, asked NBC not to televise the games, pointing to China's "abysmal" human rights record.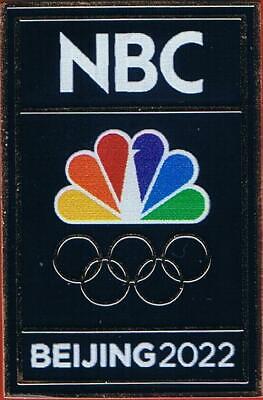 And on June 15, Scott joined the chorus of politicians asking NBCUniversal to urge the International Olympic Committee (IOC) to relocate the 2022 Winter Olympics from Beijing, citing the Chinese government's human rights abuses, saying that even though NBC News' own reporting "has detailed the horrors faced by Uyghurs in Xinjiang, and the genocide being committed against them by the government of Communist China… this American network continues to turn a blind eye to Communist China's atrocities when it comes to allowing Beijing to host the 2022 Olympic Games…" (Xinjiang is a portion of China close too Central Asia.)
Pressure was also put on sponsors of the games when on the same day Republican Rep. Chris Smith (NJ) said "corporate sponsors should be called to testify before Congress and be "held to account … big business wants to make lots of money, and it doesn't seem to matter what cruelty – even genocide – that the host nation commits."
Former Vice-President Mike Pence also criticized the Beijing games, calling for the games to be relocated out of Beijing, because of China's human rights record unless "China comes clean on the origins of COVID-19 and immediately ends persecution of the Uyghur people," adding, "the Olympics should only take place in countries that respect fundamental human rights and the well-being of mankind." 
The highest U.S. government official to speak out publicly thus far has been U.S. House of Representatives Speaker Nancy Pelosi, who has called for a U.S. diplomatic boycott of the 2022 Winter Olympics in Beijing.  The Democratic congresswoman criticized China for human rights abuses, and said global leaders who attend would lose their moral authority.
Rep. Pelosi's said, in part, "What I propose – and join those who are proposing – is a diplomatic boycott" and that leading countries should "withhold their attendance at the Olympics.
"Let's not honor the Chinese government by having heads of state go to China," she added. "For heads of state to go to China in light of a genocide that is ongoing – while you're sitting there in your seat – really begs the question: what moral authority do you have to speak again about human rights any place in the world?"
The Speaker also criticized sponsors of the games who "look the other way on China's abuses out of concern for their bottom line."
 "If we don't speak out against human rights violations in China for commercial reasons, we lose all moral authority to speak out for human rights anywhere," Pelosi said.  (China denied that it limits human rights, even though its recent actions in Hong Kong prove differently.)
Ms. Pelosi also equated the Beijing Olympics with those held in Nazi Germany, which hosted the 1936 games in Berlin and gave the Third Reich credibility on the international stage. She noted Adolf Hitler, in response to Germany's treatment of Jews, is said to have remarked, "Has anyone ever heard of the Armenians?"
Saying that the Beijing Olympics are even worse than those of the 1936 games in Nazi Germany was Democratic Sen. Jeff Merkley (Oregon), who said that U.S. companies are helping Beijing "reap the rewards in prestige and propaganda," comparing the Beijing games to the 1936 Berlin Olympics under Hitler. "He was already engaged in horrific acts against his own citizens and worse was to come. But in this situation, it's worse than Berlin in 1936 because the genocide is already underway," he said.
The bipartisan attack against the Beijing Olympics made strange bedfellows. Reuters reported on July 23, 2021 that "A bipartisan group of U.S. lawmakers on Friday called on the International Olympic Committee to postpone the 2022 Beijing Winter Olympics and relocate the event, unless China ends what the United States deems an ongoing genocide against Uyghurs and other Muslim minority groups.
"Democratic Senator Jeff Merkley and Representative Jim McGovern (Massachusetts) were joined by Republican Senator Marco Rubio (Florida) and Representative Chris Smith in a letter saying that no Olympics should be held in a country "whose government is committing genocide and crimes against humanity, reported Reuters." (Note: Other U.S. elected officials have also spoken out against holding the games in China.)
However, despite all the criticism by political and human rights leaders about the Beijing games, their words have little power. Only a request by President Joe Biden that the U.S. should boycott the games would be meaningful and thus far he has remained silent on the games, although his State Department has condemned China's abuse of ethnic and religious minorities, including what it called "crimes against humanity and genocide" in Xinjiang against Muslim Uighurs and severe restrictions in Tibet." 
Biden's silence might be understandable because with all the friction between the U.S. and China making it worse over games that feature athletes ice skating, skiing and sliding down slopes might seem foolhardy.
Perhaps the controversy of NBC televising the Beijing Olympics was most realistically stated in an August 5, 2021 article in Variety by Rebecca Davis, titled, "Can NBC balance profits with ethics while covering the 2022 Beijing Winter Olympics."
In the article, Ms. Davis wrote, in part, of the controversy, "Yet it does pose a sticky problem for NBC, which has paid historic sums for U.S. Olympic broadcast rights but risks directly purveying Chinese propaganda and legitimizing a regime seen as committing crimes against humanity if it proceeds with business as usual. Tough moral dilemmas are easily lost amid such big business."
It's probably too late for the attacks against the Beijing games to have any affect on the IOC, the organizations that decides which city and country will host the games and NBCUniveersal.
But I do think that a concerted attack on the powers that make the Olympics possible could have some effect in the future. Those powers are at least as powerful in the aggregate, probably more so, than the IOC, which needs their money to survive. But those powers have refused to use them because doing so would hurt their bottom line. Thus, the IOC has awarded its games to cities in some of the most notorious, undemocratic countries in modern history – Nazi Germany, Russia, Yugoslavia and China, which used them as propaganda vehicles.
If political leaders and human rights organizations want to prevent future totalitarian countries from hosting the Olympics they should aim their attacks on the networks and the U.S. corporations and brands that sponsor the Olympics. But it has to be a concerted years-long campaign to have any chance of success.
In the meantime, there is one thing that I am certain of. The criticism of NBC and its sports marketing sponsors by politicians and human rights groups will accelerate as the opening ceremonies grows closer. And they'll hide under the IOC's umbrella position that just as oil and water don't mix, neither do politics nor sports.