Should the U.S. participate in the Beijing Olympics next winter, one hosted by a totalitarian country?
In fewer than six months, NBCUniversal announcers will have to decide whether they are journalists or propagandists for 16 days. When the Winter Olympics will be held in Beijing, China, between next February 4th and 20th, it will be almost fifty years since the massacre of the Israeli athletes by Palestinian terrorists in Munich.
While that sad day in Olympic history will likely be covered extensively by many news outlets, the question remains how NBCUniversal, the partner of the International Olympic Committee, will report on it. And if the Chinese do not commemorate the occasion with no more than a moment of silence, as was done during the Opening Ceremonies of the Tokyo Olympics, the question remains, will NBC commentators criticize the IOC and Chinese government, which has a history of punishing news outlets that do so. Without a strong willed host the likes of a probing Bob Costas, it's anyone's guess.
An example of how China reacts to criticism is what transpired after the NBA's Houston Rockets general manager Daryl Morey tweeted support for the anti-government, pro-democracy protesters in Hong Kong in 2019. Televising Houston games ceased in China. Some estimates said Morey's tweet cost the NBA between $150 million and $200 million and Houston itself lost nearly $20 million, when Chinese companies terminated their sponsorship deals. These lessons will not be lost on NBC or the corporate sponsors of the games.
At the Tokyo games, China fired a warning shot to NBC about how it would respond to any human rights criticism by its commentators during its Olympic coverage, when it spanked NBC Universal for showing an "incomplete map" of the country during the Opening Ceremony because the map didn't include Taiwan or the South China Sea, reported Reuters on July 24.
The thin skin of the Chinese might be a problem for NBC because one thing that is certain as the Winter Games draw closer is that criticism by political leaders and human rights groups will intensify and will be targeted at the Chinese government, The United States Olympic & Paralympic Committee for participating, the IOC, sponsors of the games and NBC. Already, some activists have called the games "the genocide Olympics."
Several U.S. Senators have urged that either  the games be moved from Beijing or called for a diplomatic boycott of the event. Other senators asked NBC not to televise the games, and if they don't, to let China use them as a propaganda vehicle by limiting the coverage to anything but the games themselves.
The protesters all have one thing in common. They're criticizing the Chinese government for human rights abuses against Uyghurs, Tibetans and residents of Hong Kong. Despite this criticism, there is no chance of any of the suggestions happening: Too much money is at stake,
According to Variety, "the Olympics represents an enormous amount of business for Comcast's NBCUniversal every two years, from $2 billion in ad sales and sponsorship deals to programming across its portfolio of broadcast and cable networks, and now to be extended to the fledgling streaming platform Peacock." Additionally, according to published reports, the IOC receives 73% of its revenue from broadcasting rights, in comparison with 18% from corporate sponsors, which view the Olympics in China as a major sales target.
In addition, to make certain that it doesn't upset the Chinese government, another problem for NBC is the declining viewership of televised sports events.
An August 9th, a Wall Street Journal article reported that "The Summer Games drew an average of 15.5 million prime-time TV viewers over their 17-day run…the lowest audience for the Summer Games since NBC started broadcasting them in 1988 and a 42% decline from the Rio de Janeiro Olympics in 2016." The article went on to report that, "The Tokyo Games continued a decline in Olympics ratings. The Rio Games averaged 26.7 million viewers; the 2012 London Olympics averaged 31.1 million viewers and the Beijing Games in 2008 averaged 27.2 million viewers."
Also on August 9th, the New York Times reported that the average nightly viewership was the lowest since NBC won exclusive U.S. media rights 33 years ago.
The Times included a quote from NBC congratulating itself on its coverage. "Despite being thrown a series of curveballs over the last 18 months, the power of the Olympics delivered to audiences across the various platforms of NBCU has proven itself unequaled," Pete Bevacqua, the chairman of NBC Sports, said in a statement. "The pandemic fundamentally altered virtually every aspect of these Games, but our team pivoted, and reimagined, in the midst of showcasing history-making performances across 41 sports."
But a factor that will probably negatively affect viewership of the Beijing games is that the Summer games are historically more popular than the Winter ones and has drawn more TV viewers because many more countries participate in the summer games, which feature many more different sports than its cold weather partner. There's an inherent challenge again too for American viewers, Beijing is twelve hours ahead of the Eastern Time Zone.
An unspoken fear among the networks is that TV audiences for mega-sporting events on traditional channels may have peaked. February's Super Bowl broadcast on CBS averaged 92 million viewers, according to Nielsen data, the lowest since 2006.
As one who has been involved in many aspects of the  Olympics, working for sponsors, organizing committees, national Olympic Committees, acting as a media adviser to Olympic officials during the games  and who has spoken at an IOC sports media seminar, I believe the Olympics is the greatest of all sporting events. But I also believe that giving the games to totalitarian countries is wrong. Because no matter how they attempt to "publicly rationalize" it, U.S. networks and corporate sponsors of the Olympics are aiding and abetting totalitarian anti-American governments.
What I'll be watching most closely is how NBC and the USOC reacts to games played in a dictatorial country. The way NBC covers the human rights abuses of a revengeful authoritarian government that deplores a free press will determine whether it should be considered a legitimate news source or an entertainment corporation with a secondary news sideline.
U.S. Olympic officials said that they will not punish any athlete for exercising their free speech rights, as long as it doesn't express hatred. It will be interesting to see NBC's reaction if the IOC or China complains about U.S. athlete's comments or gestures, which I predict will happen. Having its reporters act as journalists instead of cheerleaders and PR people, as many did too often in Tokyo, would be a big improvement over NBC's Summer Olympics coverage. Thus, the most important unanswered question is will NBC act like a news organization and report about China's human rights violations?  Doing so would be a 100% improvement over its "paying it safe" stance during controversial incidents in Tokyo.
One thing is certain: There will be plenty of criticism regarding China's human rights crackdown during the Olympics, but probably not from NBC and its sponsors and definitely not from the IOC, which didn't respond to questions from the Wall Street Journal "about whether it was taking steps to address human rights violations in China or whether it planned to take precautions to protect visiting athletes from online harassment or other politically motivated abuse."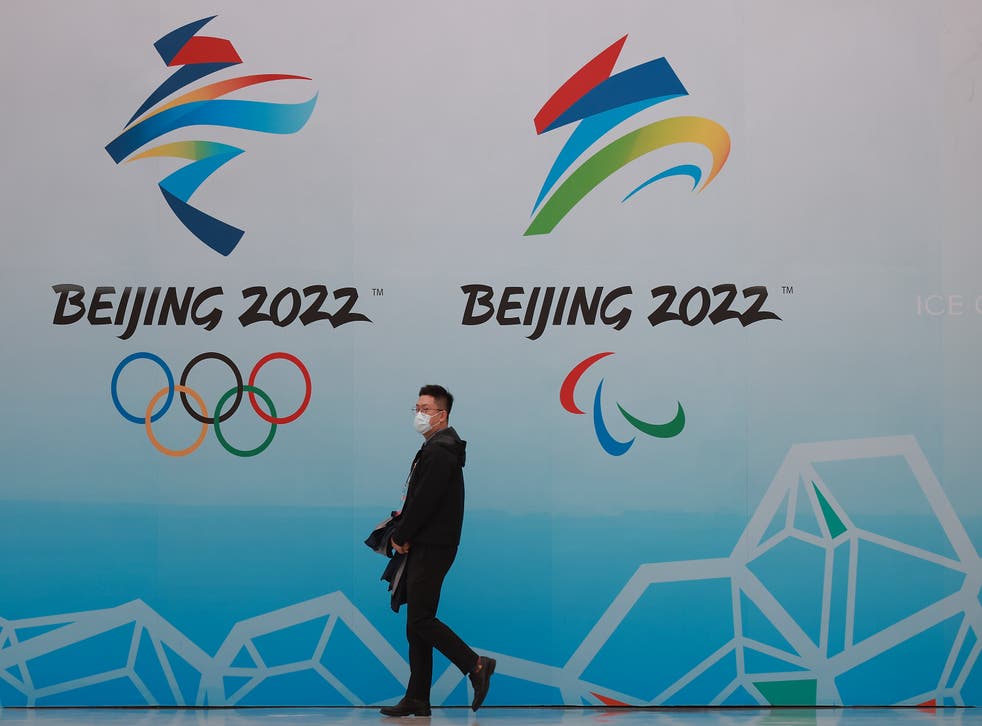 Instead, the IOC said in a statement published in the paper's August 9th edition that awarding the games to any one Olympics' committee "does not mean that the IOC takes a position with regard to the political structure, social circumstances or human rights standards in its country." Chinese organizers have already provided assurances that they will respect Olympic principles including upholding human rights, they told the Journal. It's the IOC's version of the mostly gone old-time sports journalist's credo, when they failed to report on players' transgressions by saying, "If it happens off the ball field it's not a sports story."
Looking into my orbuculum, I can safely predict the following: The negative publicity Tokyo received because of holding its games during a pandemic will pale in comparison to the criticism that China will receive because of its human rights abuses. And if you have an Olympic gold medal, you can bet it with sureness that I'm correct.
But after the last athlete leaves the arena on February 20th, after all the gold, silver and bronze medals have been awarded, after the TV audience ratings for the games have been tallied, after NBCUniversal either profits or loses money on the Beijing Olympics, after sponsors proclaim they are happy with their results (even though from experience I know they say so even when they're not) one philosophical question will remain: Should democracies participate in sports events used as propaganda vehicles by totalitarian governments?
My opinion is that they should not.