Covid-19: This list of sports jobs affected is numbing; from teams, to media and third parties
JUST TOO MANY LOSSES: A SNAPSHOT OF THE DOMINO AND TRICKLE-DOWN EFFECT
September 11, 2001. That is the last time virtually all American sports came to a halt pre COVID-19. It wasn't for long. While the NFL rescheduled its games then for the weekend of September 16th, and MLB postponed all games for an entire week, the world soon began to move again, albeit carefully, and thus we forged on.
COVID-19 has presented us with an unknown of what's to come, and tragically, a world of silence. The days are getting longer and the weather warmer, but the sounds of spring are strikingly different this year.
There's a void in our home outside DC. No nights in the living room are filled with the voice of Bob Carpenter who calls Washington Nats' games. Gone is the joy that reverberates from the television speaker when the Nationals rally from behind and pushes through that winning run.
Nor have there been the elated cheers and cries of fans exiting an arena after their team miraculously takes home the Stanley Cup.
The protests against social injustice have galvanized many of us and put our priorities into their proper perspective.
As for sports, the stadium lights have been turned off. Tickets haven't been touched since the games were cancelled. Silence has become the soundtrack of the sports world and the effects of the shutdown are financially devastating. Yes, the big bucks paid to the athletes might be on hold.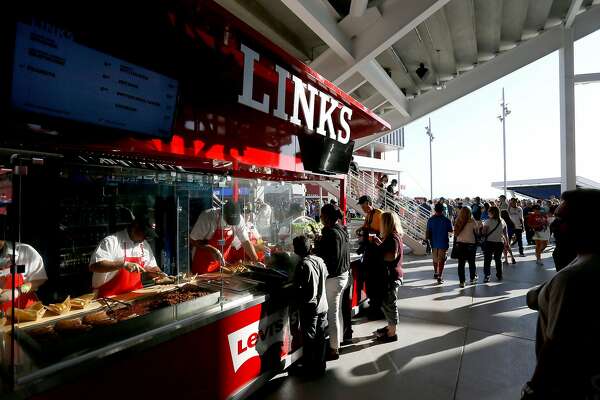 But how about the rank and file; from the ticket takers to the sports psychologists to countless others. They're out of work. It seems impossible to imagine just how many people are suffering financially, as well as emotionally. The expected estimates for revenue losses  are mind boggling: Pro – $5.5 billion, College – $3.9 billion, Youth Sports -$2.4 billion; totaling about $15 billion from revenue losses alone. Not included are gambling and outdoor recreation.
To help give perspective on the magnitude of a sports stoppage these are the many related jobs affected
Sports:
The number of jobs this affects is numbing as we see it. A deeper-dive would increase the list. Still, the snapshot is daunting!
Approximate number of teams:
Professional teams in the U.S. (Major and minor leagues), 400
NCAA membership: DI, DII and DIII, 1,100     
NAIA,  250
High Schools, 24,000   
Managing sports events:
Ball Boys
Building security
Catering Manager
Cheerleaders
Chefs at Ballparks and arenas
Cleanup crews
Clock-keeper
Coaches and assistants
Communications Directors and staff
Concession Workers
Custodial managers and staff
Dance teams
Elevator operators
Emergency-Aid officials
Engineering and maintenance crew
Entertainment Directors and staff
Equipment manager and staff
Experiential Marketers
Facilities IT Director
Food and Beverage Director
Game officials and referees
Graphic Designers
Groundskeepers
Handymen
Hospitality coordinators
Intermission entertainer
Kiosk workers
Lighting Manager
Lighting technicians
Locker room attendants
Maintenance
Official Scorers
Parking lot attendants
Physicians
Players
Press room staff
Promotion managers
Public Address Announcers
Quality Control Managers
Radio announcers
Recruiters
Replay officials
School band
Scoreboard operators
Scouts
Social media managers
Stage Managers
Statisticians
Strength and Conditioning Coaches
Suite attendants
Team mascots
Team photographer
Team security
Television or streaming video announcers
Tickets Takers
Timekeeper
Trainers
Traveling Secretary
Ushers
Vendors
Video board operators
Video coordinator
Waiters/Waitresses
Water boys and girls
Media
Digital Reporters
Local Radio Reporters
Local TV Film Crews
Online Websites (e.g. Yahoo Sports, The Athletic)
Magazine reporters
Newspaper Columnists
Newspaper Photographers
Newspaper Writers
Radio Analyst
Radio Engineer
Radio Play-by-Play
Radio Pre and Post Game Host
Radio Statistician
TV Analyst
TV Associate Producer
TV Audio staff
TV Cameramen
TV Director
TV Executive Producer
TV Floor Manager
TV Font Coordinator
TV Graphics Manager
TV Halftime staff
TV Mobile unit driver
TV Mobile Unit Manager
TV Play-by-Play Announcer
TV Producer
TV Replay Director
TV Sideline Reporter
TV Statistician
TV Technical Director
Wire Service Reporters
Third Parties:
Advertising agency sports specialists
All sports radio stations
Arena construction
Attorneys
Bankers specializing in sports
Broadcast Agents and staffs
Cable networks like ESPN
Camps
Casinos
Charter airliners and related suppliers
Charter buses
Chipping companies
Cleaning companies (stadium/uniform)
College sports management classes
Credit card companies
Food and beverage suppliers to arena
Funding, brokering and M&A Companies (e.g Allen and Company)
Graphic Design Companies
Hotels and accommodations
Internships
Legal and illegal betting
Local watering holes
Media sports sales departments and personnel
Municipalities' loss of tax revenue
Nutritionists
Paraphernalia manufacturers (pennants and keepsakes)
Play-by-Play camps
Play-by-play camps
Player agents and staffs
Players' business managers
Ports Public relations firms
Practice facilities
Private equity investing companies (e.g. Arctos)
Regional cable
Restaurants that neighbor playing facilities
Rightsholders (e.g. Learfield, JMI)
Sign companies in arenas
Speakers' Bureaus
Sponsors marketing programs
Sponsorship sellers
Sports business publications
Sports Equipment companies
Sports marketing agencies
Sports Media Consultants
Sports merchandisers
Sports physicians
Sports placement companies
Sports psychologists
Stadium construction companies
Statistical companies like Elias
Summer Camps
Third party ticket companies (e.g. Aspire)
Ticket Exchange and resale companies (e.g. StubHub)
Umpiring schools
Networks and Sports Verticals (Broadcasters, office personnel)
AT&T Regional Networks + tentacles like DirecTV
Big Ten Network, Pac-12 Networks,
CBS + tentacles like CBSSN
ESPN + tentacles like ACC and SEC Networks
Fox + tentacles like FS1
MLB Network
NBA Network
NBC + tentacles line NBCSN
NFL Network
NHL Network
Regional Sports Networks (e.g. MSG, SNY, Fox Sports West)
Turner family of platforms
Governing Bodies and League Offices Four major sports (Activities, personnel and tentacles)
Athletic Directors' Association
College Conference Offices
MLB Commissioner's Office,
NACDA
NAIA
NBA,
NCAA,
NFL,
NHL
Players' Associations
S. Olympic Committee
USA Basketball
USA Diving
USA Gymnastics
USA Swimming