Stoppage or no stoppage, local sports talk show hosts keep sharing their takes, coast-to-coast
The local talkies are busy opining and doing so with vibrancy. The suspension of games hasn't tempered their enthusiasm for the microphone.
A quick sweep across America. We sampled a cross section of sports talk in Chicago, Los Angeles, New York and San Francisco. This is what the talkies are addressing:
San Francisco 
Damon, Ratto, & Klosky
weekdays 2-6pm
Santa Clara County executive officer Dr. Jeffrey Smith recently said that Thanksgiving is the best-case scenario for sports to return.
Ray Ratto believes that there is no harm for leagues to release their return schedules, albeit with the understandings that they're subject to change.
Ratto continues to make the point that the longer sports get pushed back due to COVID-19  the more likely a domino effect will occur whereby the 2021 schedule will have to be moved back as well.
Lastly, Ratto talks about the possible hurdles that sport leagues will have to overcome, most notably the mandates in place in all counties where teams reside. Each county across the US has and  have different shelter-in-place requirements which could hamper sporting events occurring anytime soon.
Dan Mennella
95.7 The Game /Radio.com
 49ers losing the Super Bowl was a blessing that saved countless lives
University of California San Francisco Department of Medicine Chairmen Dr. Bob Watcher said, "It may go down in the annals as being a brutal sports loss, but one that saved many lives. It would not (have) taken much for the virus to spread in early February, for the thing to have gotten way out of hand."
Menella continues to talk about how the celebration and ensuing parade after a 49ers Super Bowl win would have led to COVID-19 spreading like wildfire.
Dan continues, "It was before many Americans were even aware of the virus let alone having the knowledge of how contagious and deadly it was. Lack of knowledge and close proximity celebration in the city would have been disastrous.
Due to Kansas City being much smaller than San Francisco the impact was negligible there. The 49ers loss in the Super Bowl may have saved countless lives.
Jo, Lo, & Dibs show
 6am-10am
Kirk Morrison joins the show. He

 is a retired NFL linebacker from Oakland, California, who played for the Raiders, Jaguars, and Bills during his career. Since retirement Morrison has called games for his alma matter San Diego State, NFL on Fox, as well as joining ESPN Los Angeles for its coverage of the Los Angeles Rams.
Morrison begins the interview talking about how sports will be forever changed due to the COVID-19 pandemic. Most notably the possible removal of locker room media scrums, and moving to interviews at the podium only to remain cautious about infectious disease moving forward.
Kirk later states that he would attend a sporting event without a vaccine in place. Although, he would be cautious, he would wear a face mask and gloves to make sure he was as safe as possible.
The interview finishes with Morrison talking about how he believes the NFL will do everything in its power to make sure the season is played. Morrison believes that college football is in far more danger of losing its upcoming season than the NFL.
New York
Boomer & Gio
weekdays 6-10am
Address the unique challenges facing first year Giants head coach Joe Judge due to the COVID-19 pandemic. First and foremost, he has not been able to see his team yet, which is a huge issue when it comes to implementing a new playbook and defense.
The Giants are going to have problems doing so, due to their lack of time together, once the season is able to start.
The Giants have a multitude of things to address this offseason, such as a new offensive line, a young QB in Daniel Jones, among other things that will require time to install. It's time that they do not have.
Boomer goes on to talk about how experienced coaches in new jobs such as Mike McCarthy of the Cowboys will have an easier time dealing with problems involving prep time because they have experience implementing these things, something that Judge does not have.
Gio did say  that the NFL may give new head coaches an extra week of preparation time when the season begins to help balance the playing field.
Jason Kiedel
WFAN 660/CBS Sports radio
After the Panthers made Christian McCaffrey the highest paid running back in the NFL ($16 million annually), should the Giants do the same with their star running back Saquan Barkley?
Next season will be Barkley's third year in the NFL and looking at recent trends this is the season when running backs typically make their big pay day.
Because  the Giants having a young head coach, and a young QB, making Barkley the highest paid running back after next season, should be a no-brainer for Giants GM David Gettleman. (barring injury).
Moose & Maggy:
WFAN 660 (weekdays 10am-2pm)
Yankees radio announcer Suzyn Waldman talks about the legacy of Yankees co-owner Hank Steinbrenner after his passing this week. Suzyn said that far and away that Hank's legacy will be the work he did with the Hanks Yanks foundation. This foundation was focused on getting kids from New York and the surrounding areas off of the streets and playing baseball. The foundation has sent over 100 kids to college on baseball scholarships, and even developed multiple big-league players, and front office personnel.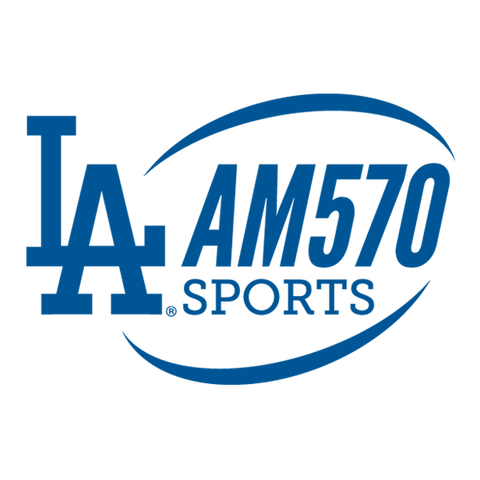 Los Angeles
Lunchtime with Roggin & Rodney
12-3pm
Roggin and Rodney are joined by UCLA basketball coach Mick Cronin.
Cronin begins the interview by addressing that what he misses most is the camaraderie with his players amidst quarantine.
Cronin also addresses what he told his team when the college basketball season was cancelled: "if having this season canceled is the hardest thing in your life, you are going to live a hell of a life."
Later in the interview Cronin spoke about how recruiting never stops even during a global pandemic. He says that he has been giving tours of the campus and of the basketball facilities over Facetime with possible recruits.
The interview concluded with Cronin's thoughts regarding the NBA Draft. Cronin believes that players should not have to declare for the draft, rather all players should be eligible, that way athletes can make decisions regarding their future with all the information.
Petros & Money
 3-7pm
Petros & Money (l-r) by former NFL quarterback Trent Dilfer to discuss the quarterbacks in the draft and Tua Tagovailoa, Alabama QB.
Dilfer formally of the NFL Network and ESPN is now the head football coach for Lipscomb Academy in Tennessee, as well as the head coach of the Elite 11 Quarterback Camp. He is very close to Tua, has coached him since high school, and even made a point to say in the interview that "he loves him like a son."
The ex QB goes on to say glowing things about Tua such as, "He has the best tape he has ever seen in a QB prospect, is the most precise passer he has ever see and without his injury history Tua is without a doubt the best player in the draft".
Trent then went on to address the media voices who have been negative assessing Tua as a prospect and a quarterback in the NFL. Those who are saying that Tua is going to fall in the draft are being contrary, Dilfer says, adding that they want to make a name for themselves as a draft voice. Outrageous takes garner more clicks.
Matt Money adds to the conversation that his Chargers should look to draft Tua as the replacement to Phillip Rivers. Dilfer agrees and says that if the Chargers draft Tua they will be Super Bowl contenders within three years.
Petros & Money a

re joined by Los Angeles Dodgers pitcher Joe Kelly to talk baseball, and how players are dealing with the delayed start to the season.
The biggest question for baseball once they are cleared to play, is how much time players will need to be ready for live action. Joe Kelly is in favor of giving players just one week before starting games.
Kelly is in favor of short notice because that is all the time, he would need to be ready. In addition, it will be a Darwinistic approach to baseball, benefiting those who have stayed in playing shape throughout their quarantine.
Chicago
Mully & Hough
AM 670 (weekdays 5-9am)
Are joined by new VP of Basketball Operations for the Bulls Arturas Karnisovas. Mully & Hough ask him what his first moves are going to be now that he has been hired
Karnisovas said that the first thing he will do is to hire a new GM who has a complementary skill set to his own. This means that the new GM must be good at maintaining relationships with players on the Bulls and around the league.
Dan Bernstein
9am-12pm
Bernstein begins the topic stating that, "There is no such thing as a fair QB competition. The human element will always play a role, meaning that the head coach or GM will always find a way to see that "their" guy has won the competition."
Matt Nagy recently said in a press conference that whenever training camp is able to begin Trubisky will get the first shot with the first team.
Bernstein goes on to question the Bears signing Foles altogether, saying that if the purpose of signing Foles was to 'light a fire' under Trubisky that it makes even less sense. This is because Trubisky's problems were never with effort or not caring enough. The addition of Foles wont magically make Trubisky read defenses better.
Mully & Hough
5am- 9am
Joined by NFL analyst and former lineman Ross Tucker to talk about the upcoming NFL draft. Tucker begins the conversation talking about how after Joe Burrow there is not a single QB he likes in this year's draft. Tua would be his number two ranked QB but his injury concerns are a huge red flag. That being said however Tucker back peddled a little bit saying that a healthy Tua will be successful NFL QB.
The other high-profile quarterbacks in the upcoming draft Jordan Love and Justin Herbert have performance risk according to Tucker, saying that he does not know if they will be good enough to last in the NFL.
Mulligan then steered the conversation to the WR position in the draft, opining that it is an extremely deep year for WRs and it is by far the best position top to bottom in the draft.
Tucker expanded on this statement by Mulligan, saying that many WRs may fall to later rounds this year because teams will know they can get a starting caliber WR as late as the fifth round. Due to this not being the case for other positions, teams will reach at other spots and wait to take a WR.
Finally, the trio touched on the Bears outlook in the draft, the main point being that after trading away 1st, 3rd, and 4th round picks, they are going to be pressed to make sure the few picks they have are home runs.