The sportswriter's job: Is it harder in today's digital age than it was when print was our key news source?
 Sportswriting : Journalists compare today's requirements to decades ago
As time has advanced, sports journalists have had to adapt to a more technologically dependent and dictated era.
Years ago, fans couldn't readily get live scores and sports updates. Many had to wait for the morning paper. It made it easier for writers in one way, they's often file just one story per day. But deadlines were daunting. When a paper went to press, that was it. The train left the station.
Today in many ways, the landscape and requirements have forced journalists to work harder than ever before. With ESPN, sportstalk radio and online digital purveyors like Yahoo, writers have to be engaged 24/7. There are no breaks and no rest for the weary. And don't forget social media, we're all regularly checking our Twitter feed for the latest "scoops." And it's the writers who fill social media with breaking news.
Sportswriters, especially beat reporters, are always on the clock, competing to break the latest news. With the basics, like the latest scores accessible in seconds, the men and women of the printed word also have to dig deeper into a story, finding an unique angle for their readers.
There's more. Many journalists are urged to produce video and audio podcasts too. It's an unending day.
Is it harder or easier today? What was required then that isn't no? And what's required today that isn't now?
We spoke with accomplished journalists who worked in both eras to get their views.
Tom Boswell (The Washington Post)
Everything is far better now. Back then, if you were industrious, you had to spend incredible amounts of time to get the most basic information. For example, in the '70's, Redskins coach  George Allen constantly preached the importance of turnovers and turnover advantage. But there were no stats in existence on the correlation between turnovers and wins. My father had worked at the Library of Congress for many years and was one of their senior reference librarians. So, when I was in my early 20's, I was looking for any way to get any story into the Post sports page, rather than high school gamers– he took me to the microfilm section where I could –page by page– look at years of back papers with NFL box scores.
I discovered that the correlation between turnover advantatge and victory was much greater than any other statistic. Again, from memory, nothing else –total yards, passing yards, rushing yards, rushing attempts, etc– was higher than about 60%. Turnovers were up around 80%. And it has continued to prove true ever since. Turnovers matter more than anything. It took the league at least another 15-20 years to figure it out.
There are countless such examples, including endless searches of the (newspaper) "morgue" for moldy old clips just to get the background on a person you were about to interview.
Now, the universe is at your fingertips. The harder you work, the more original your mind, the more you discover. You start where you used to end. You walk into an interview feeling like you know more about the person –or ought to, if you've done your homework–than the person's family.
To your question (of when it was easier), it's not supposed to be easy in any era. It is supposed to be hard. Your effort is always 100% of what you can muster for the job at hand. The difference now is that the final product should be better, more informed.
Sally Jenkins (The Washington Post)
The one thing that was required then that wasn't now is a working telephone landline.
Today, there are more background checks for (media) credentials.
As to whether it is easier now or then when audiences relied only on print coverage for score updates, it is about the same difficulty. Meeting deadlines are very similar, there is just a difference in transmission.
Jackie MacMullan (Senior Writer, ESPN)
In the eighties and nineties, before news could be broken online, on Twitter or on other social media venues, if you had a big story, you had to sweat it out overnight (or longer) in hopes that no one else was on the verge of reporting what you had.
When I was a young reporter at the Boston Globe, I would get up early and race down to the local convenience store first thing in the morning to check the competition to see if they had the same breaking news story that I had. The Globe always required two confirmations for breaking news, so there was always the danger that someone else would find out. In the late nineties, when I worked for Sports Illustrated, if I had something of a "breaking news" variety, I would often have to sit on it for days, because the magazine only came out weekly. Now any breaking news, once confirmed, is released within minutes.
If you cover live sporting events today, chances are almost everyone knows the score, who won the game and many other details before they ever read your account. That's why the days of the traditional "game story" are all but obsolete. Now writers must advance the story, delving further into the impact of a specific player, or the ramifications of a win or loss for a specific team (or, perhaps, the fate of one of the coaches), or the significance of a play, a moment, or the larger picture of what it signifies. It's not enough anymore to tell the reader, Team X won 4-2 and Player Y scored 20 points. They know that already by the time they check out your account.
The information was certainly more streamlined back in the day. And, for the most part, the reporting was responsible, legitimate and accurate. In today's climate, there are times when bloggers or writers without proper credentials speculate, or report opinions and/or rumors as fact. It's a very dangerous development, and, unfortunately, sometimes those people get lumped in with long-time journalists who have spent their entire careers establishing credibility. My biggest concern for our industry is this insatiable need to report something first, instead of reporting something that's actually right.
Buddy Martin, Columnist, Gator Beat Magazine (former Sports Editor, NY Daily News)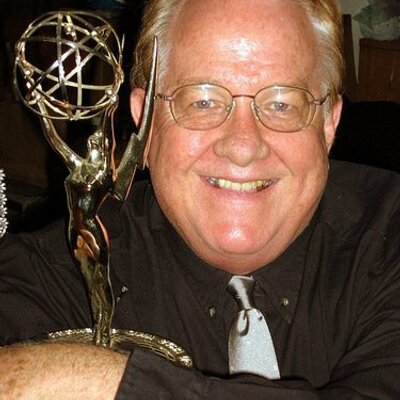 Remember, the larger papers had multiple editions and it was not unusual for the Yankees beat writer at the New York Daily News to do up to five stories in one game, writers today have less requirements.
I am reminded of an old story about Woody Paige then of the Denver Post who got on an elevator with a bunch of writers after a World Series game only to be joined by a Lady of the Evening who offered to "do anything for $25." To which Woody responded: "Does that include a game story, sidebar and a column?"
Ken Rosenthal (Senior Writer, The Athletic)
More accuracy was required then that isn't now. Mistakes that are made now on Twitter would have gotten people fired years ago. Or at least, in a good amount of trouble. Now – and this is partly due to the nature of social media – it's, "Whatever, onto the next thing." This trend bothers me greatly.
A writer is required to have 24-7 attention now. In the newspaper days, once you were past your deadline, that was it until your next deadline 24 hours later. Today, reporters always have to be "on." Newspaper reporters also have to serve a greater number of platforms (Twitter, on-one version, print version, etc.)
It's more difficult now. The pace is faster and more intense. There is also a social-media reaction to deal with, and that's a lot different to a letter to the editor back in the day.
Patrick Reusse (The Minneapolis Star Tribune)
Back in the '70s when I covered the Twins, you were required to produce two stories—one for the state in the morning and one for the city in the afternoon. Though it sounds like a lot of work, it is much more demanding today. Instead of two stories, a writer has to write a pregame story, game story, game notes and a post game story. Back then, we were writing about 1500 words per day. Now, a journalist has to write close to 2500 words.
Also, media access was much different back then. Back in '97 when I was covering the University of Minnesota Men's Basketball team, players would notice you and instantly go and talk to you. Now, many writers get their quotes from postgame press conferences where the players are hand-selected to the podium, and they are normally alongside their coaches.
As to what's required today, it's the 24-hour news cycle. As a beat writer, you are expected to utilize social media and even produce videos online, that wasn't required back then. Writers now have to adapt to the shorter attention spans of readers and also use advanced statistics like analytics.
As for now vs. then, it is much more difficult now for four reasons. Online websites and increased media outlets make fighting for the scoop much more competitive. The 24-hour cycle forces non-stop reporting. The attention span of readers is lower, so you have to be careful about where you put your information. Finally, it is much more difficult to get access to players for interviews than it was back then.
Paul Sullivan (Chicago Tribune)
There is nothing I can think of that was required then that is not required now. We wrote an early version, a late version (write-through) a notebook, and sometimes a sidebar. The deadlines were later for most of us, and much, much later than now for some of us. We worked just as hard, but the non-stop reporting was not a thing back then. In spring training you could theoretically go to the park, do some reporting, go home, go to the beach, come home, shower, eat dinner, come home and write and file your stories by 8-9 p.m. The internet basically changed that, and now spring training is like the regular season.
Too many things to mention are required today, including tweets, video, instant blogging of news, lineups, morning posts off the game, etc. The deadlines are worse, sometimes before the game is over, and even before the first inning for some writers. The results are irrelevant to some media outlets, so the stories have little to do with the actual game. There is less game detail, and with the awful deadlines, pre-game quotes that may be irrelevant by the time the game ends. Players are less available because they don't need the writers and there are more places to hide in the modern clubhouses. Managers are generally more boring because they are afraid they will say something wrong and get in trouble with their GMs or owners. The game lacks characters, which makes it less interesting to cover. The media is not as trusted by millennials, so relationships are more difficult to build.
It is much more difficult now, and it's not even particularly close. Being a baseball beat writer is now a 24/7 job with no time off, even for much of the offseason. Any bit of news has to be tweeted out first, and then blogged for the web site, and eventually put into your game story or notebook (sidebar). The amount of work is probably 100% higher than the old days, and it's no longer advisable to hold a "scoop" for the morning paper because your editor wants the story immediately.
The deadlines are ridiculous, even though the technology is vastly improved. Also, you have readers complaining that there was no score or nothing about the game. The trolls on Twitter are insatiable, so God forbid you make an error they can latch onto. A print reporter also has space limitations, unlike those reporters working for web sites, and it's harder to write a story that "fits" the space than to just free-flow your thoughts until you run out of things to say, as they can do on online publications.
There also is no offseason. Once January was the best time to go on vacation, but with later free agent signings, that's not always possible. Fan fests and other pre-spring news keeps you busy weeks before the start of spring training, which was usually your down time. Lastly, editors don't want an old-fashioned game story about the game itself. You pray it's not a no-hitter when you've already filed your story about the third baseman's latest Tweetstorm. I have more to say, but I'll stop before I start to cry.
Jayson Stark, Senior Writer, The Athletic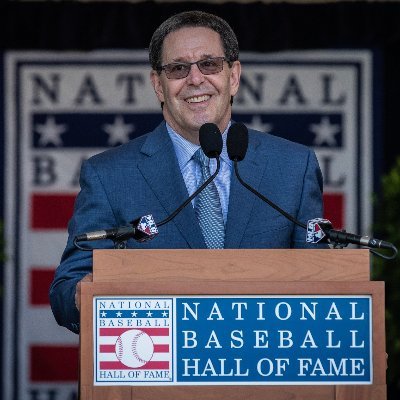 It's hard to remember "then" anymore, and it makes me laugh just to think about that. You know what was required before this 24/7 media world we live in now? Patience. If you were breaking a story then, there was no way to reach the masses until the next edition of the newspaper – or, even if you were a broadcaster, the next show. So it meant literally sitting on the story, trying not to let on that you were onto something if you were around the competition and praying that no one else knew. There's no such thing as that sort of patience anymore. When you know it, you tweet it, you post it, you say it. Boom. Then it's on to the next big thing.
If the big word was "patience" then, it's "discipline" now. It's still more important to be right than first. Nothing is more important than to have the people who read, watch, listen to or follow you know that if you're telling them something, it's right. So sometimes, that means not firing something out there ten seconds after you hear it. It often means checking to verify that it's right. If that means somebody else scoops you by 30 seconds, that, to me, is worth living with. There's no worse feeling than having to send out a tweet that says, basically: "DISREGARD LAST TWEET!" I honestly believe that it's much more important to be able to give people perspective and insight nowadays than it is to scoop the world on some transaction that everyone will know about in five minutes anyway. But it takes discipline to remind yourself of that.
I don't think this job has ever been easy. But it was clearly easier when you had hours in the day where you weren't on call, and weren't on the clock. I'm not complaining about being in this world, you understand.
The way people get information has been evolving over hundreds of years, and we need to evolve with it. There are more ways to tell stories or provide information and insight now than there have ever been. I think that's cool, challenging and even invigorating. But it also means there can be a time, nearly every minute of every day, when you need to stop doing whatever it is you thought you were working on and jump on That Big Thing that just happened. It's just the world we live and work in. It's great that we can connect with our audience instantly 24/7 and that they can connect with us. You never have to wonder anymore if people are paying attention. You get that feedback instantly. It may be harder to live in that world, but it's as exciting to be in this business as ever.