They're off! CBS' voices familiar; ESPN gets Buck and Aikman; Tirico atop NBC; Michaels launches Prime!
Hungry for the NFL! It's here! Football starts in scorching heat and ends in frigid cold.
Beginning tonight, lots of the country will watch during Week #1.  No Al Michaels on Sunday night. Mike Tirico finally made it to the top on Sunday Nights, a series christened by the iconic Dick Ebersol. After all these years making their marks at Fox, Joe Buck and Troy Aikman will stamp their voices at ESPN, something their predecessors failed to accomplish in recent years. CBS remains intact, as the longest NFL's partner. Jim Nantz and Tony Romo, the analysts who began the salary craziness. They'll partner again for a seventh season.
Both Fox and CBS have doubleheaders this first weekend
NATIONAL BROADCASTS
Thursday Night: Buffalo at LA Rams (NBC) Mike Tirico, Cris Collinsworth – 8: 00 pm (100%)
CBS Early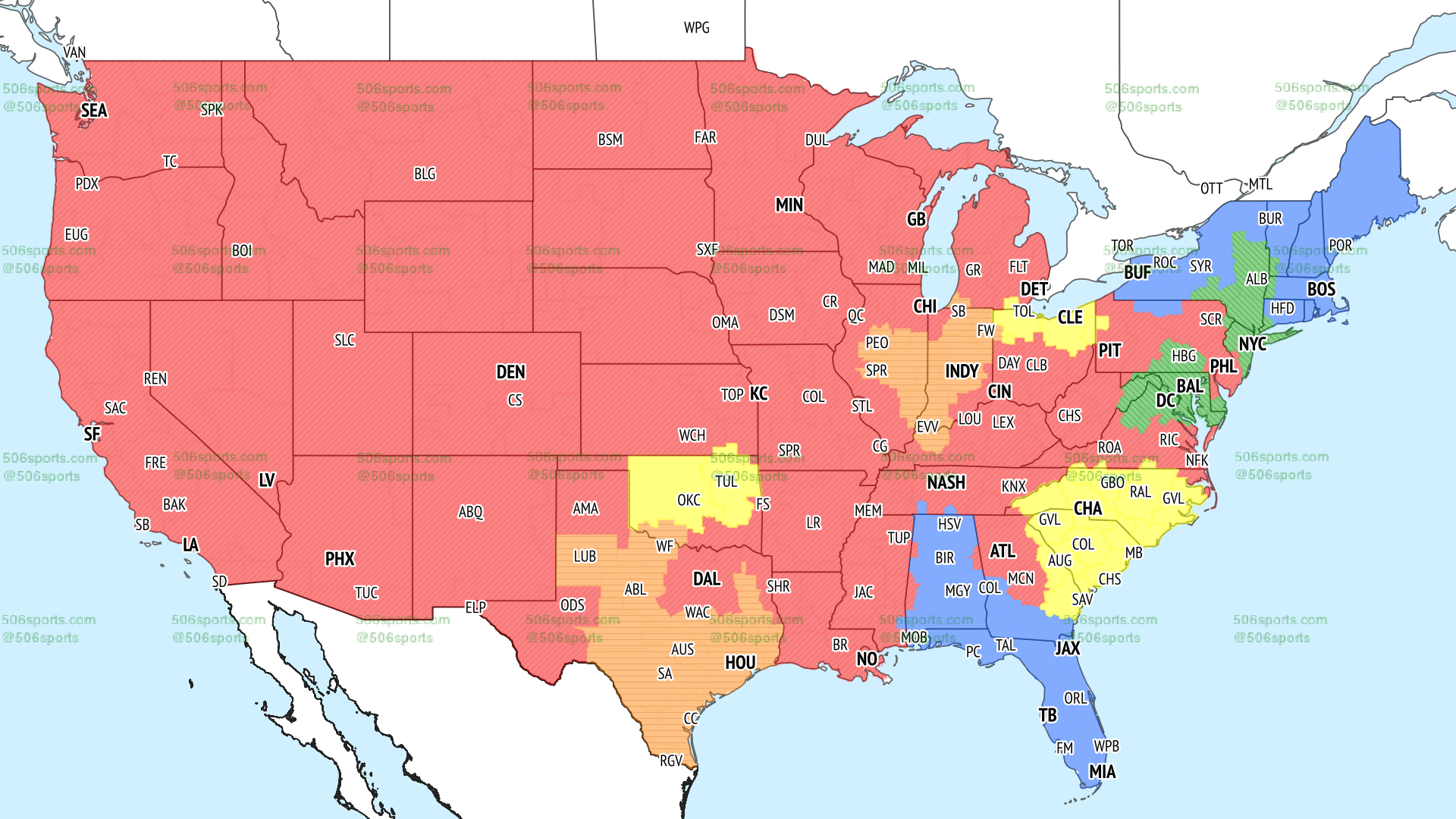 █ 
Pittsburgh @ Cincinnati / Ian Eagle, Charles Davis 1:00 pm (58%)
█ 
New England @ Miami / Greg Gumbel, Adam Archuleta 1:00 pm (15%)
█ 
Baltimore @ NY Jets / Andrew Catalon, James Lofton 1:00 pm (11%)
█
Cleveland @ Carolina / Spero Dedes, Jay Feely 1:00 pm (8%)
█ 
Indianapolis @ Houston / Tom McCarthy, Tiki Barber 1:00 pm(8%)
CBS LATE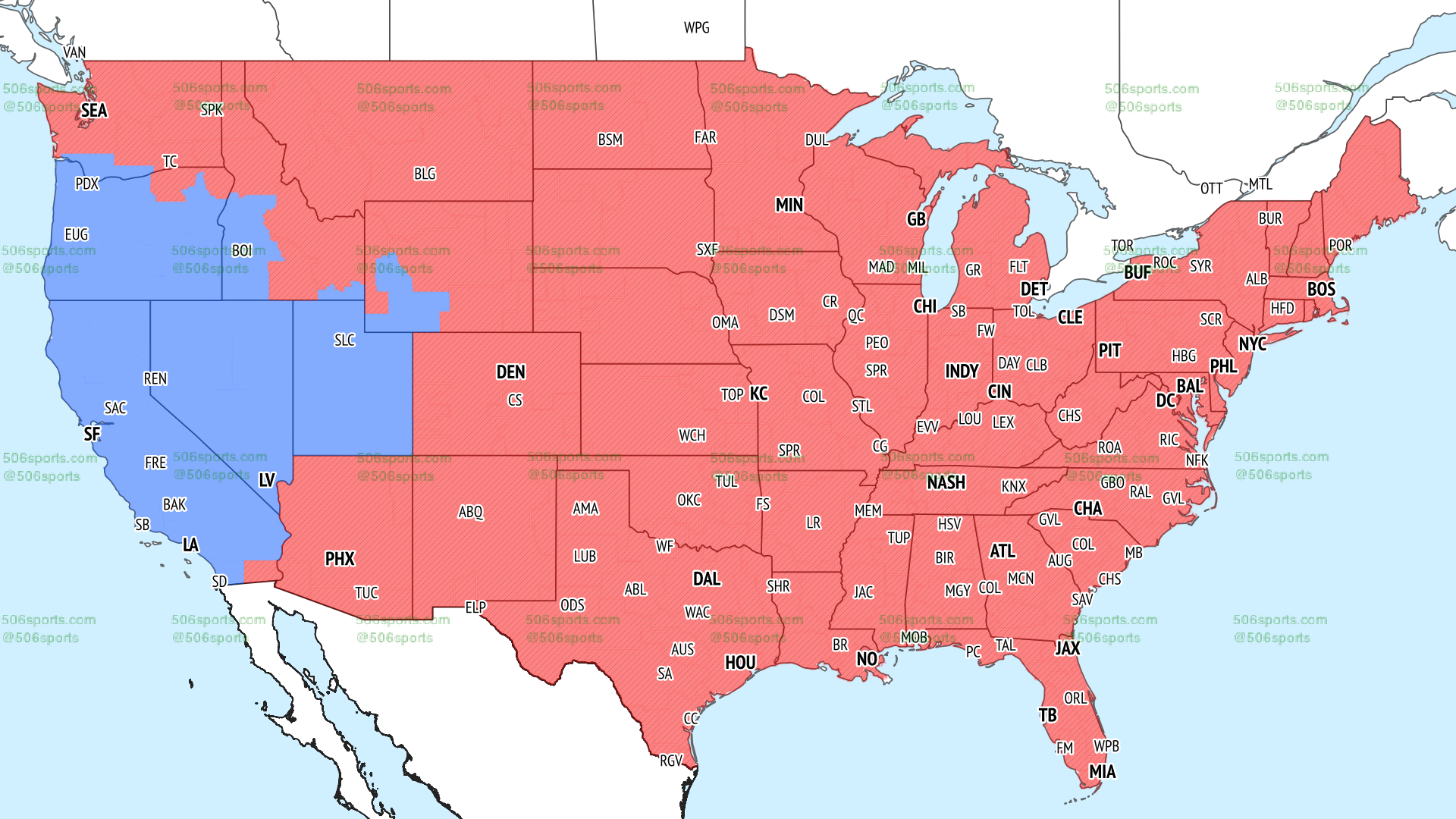 █
Kansas City @ Arizona  / Jim Nantz, Tony Romo 4:25 pm (86%)
█ 
Las Vegas @ LA Chargers / Kevin Harlan, Trent Green 4:25 pm (14%)
FOX EARLY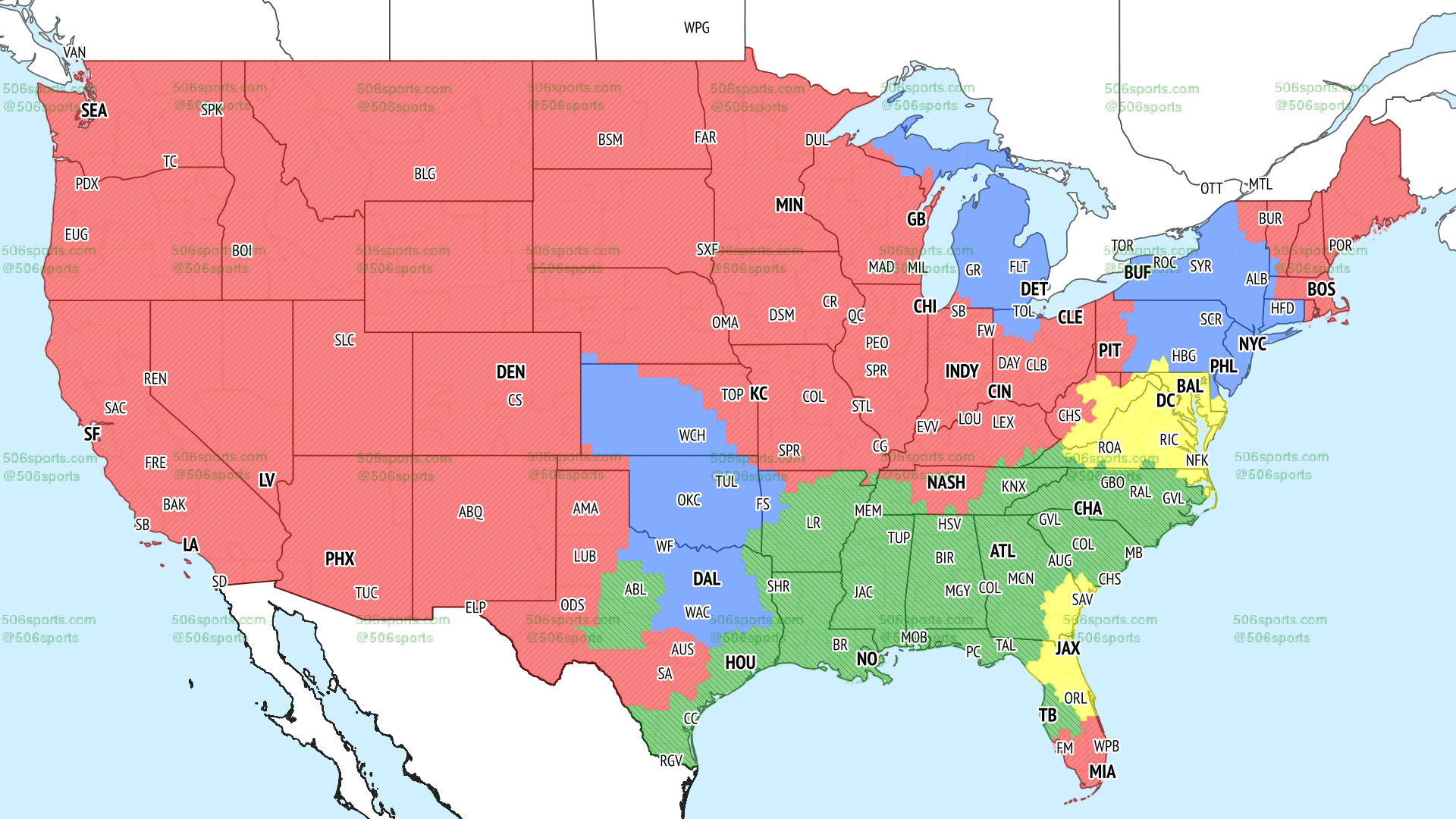 █ 
San Francisco @ Chicago / Joe Davis, Daryl Johnston 1:00 pm (52%)
█  
Philadelphia @ Detroit / Adam Amin, Mark Schlereth 1:00 pm (21%)
█ 
New Orleans @ Atlanta / Kenny Albert, Jonathan Vilma 1:00 pm (20%)
█ 
Jacksonville @ Washington / Chris Myers, Robert Smith 1:00 pm (6%)
FOX LATE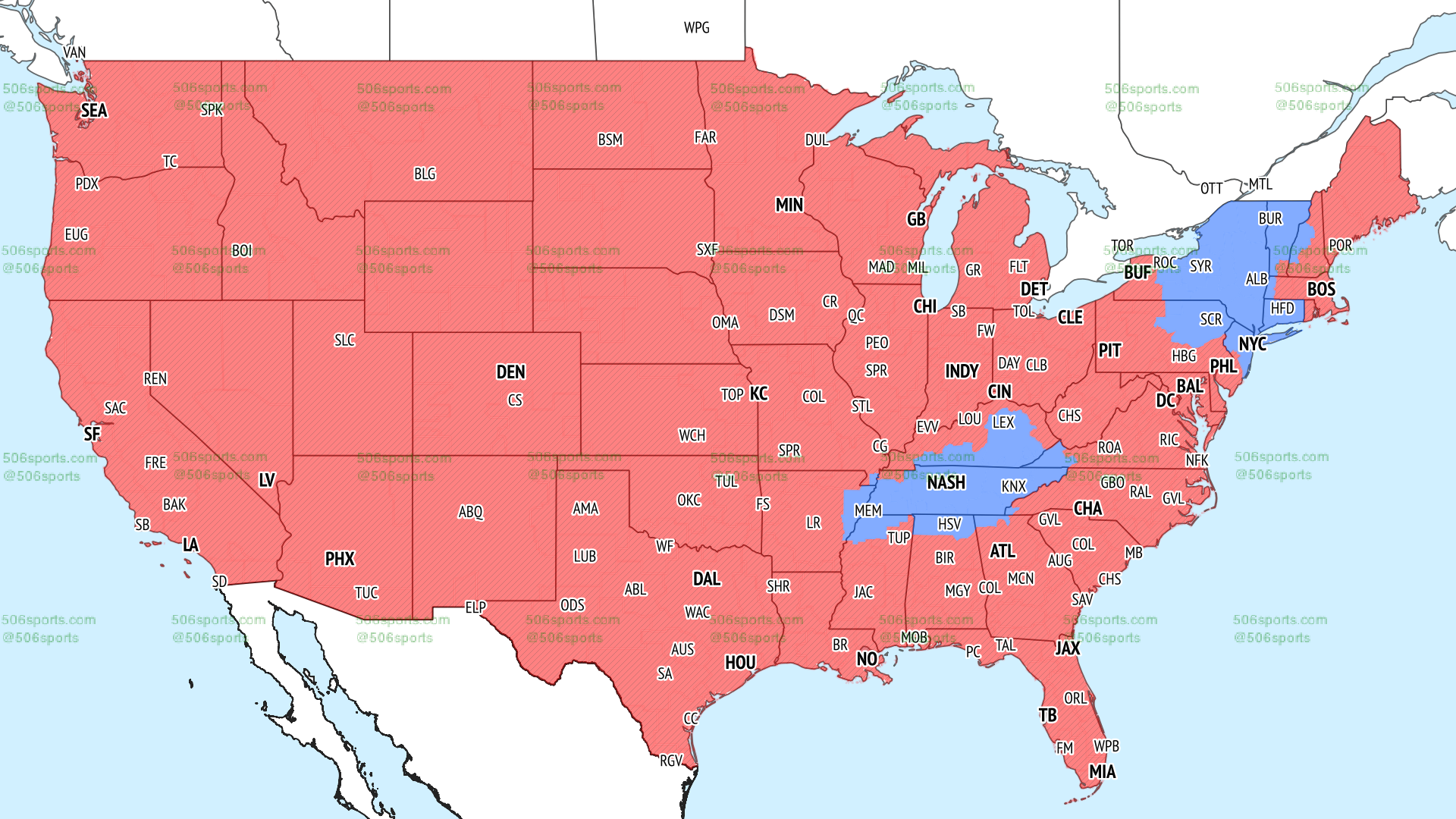 █ 
Green Bay @ Minnesota / Kevin Burkhardt, Greg Olsen 4:25 pm
(87%)
█
NY Giants @ Tennessee / Kevin Kugler, Mark Sanchez 4:25 pm (12%)
***
Sunday Night: Tampa Bay at Dallas (NBC) Mike Tirico, Cris Collinsworth – 8:20 pm (100%)
Monday Night: Denver at Seattle (ESPN/ABC/ESPN2) Joe Buck, Troy Aikman – 8:15 pm (100%)
Schedule: Fox covers only 99% of the nation. CBS, the older of the two networks covers 100% of our great landscape.
Of the largest regional telecasts, CBS' KC-Arizona has 86% and Fox' Green Bay-Minnesota 87%.
The lowest distributed game this weekend is Jacksonville – Washington on Fox – just 6%.k
***
Amazon Prime's first regular season telecast is next weekend, Los Angeles Chargers at Kansas City 9/15/2022. For Al Michaels it will likely be a restless weekend, not working a game – during week one. He replaced Frank Gifford on Monday Night Football play-by-play in 1986. That's 36 years ago. He'll miss Cris Collinsworth. He's also worked with other greats, John Madden, Dan Dierdorf, Dan Fouts, Boomer Esiason and Collinsworth, all these recent years at NBC.
---