This Week in Sports History: Events and the voices who covered them; July 17-23
This Week in Sports History: Events and the voices who covered them; July 17-23
July 18, 1960
On July 18th 1960, the National League added two new franchises, the Houston Colt 45s and the New York Mets who both launched in 1962, The Mets announcers were Lindsey Nelson, Bob Murphy and Ralph Kiner. The trio would stick together for 17 seasons.
The threesome out-survived eight managers from Casey Stengel who rings a bell with everyone to baseball's Joe Frazier who rings a bell with no one.
The Astros first broadcast team was made up by Gene Elston, Loel Passe and Al Helfer. At the end of the season, the slipping Helfer left. He would join Monte Moore in Oakland in 1968 and '69. Passe was an old Minor League Baseball Texas announcer who remained with the club for 15 seasons. The lead announcer, Elston was imperturbable and distant. In the 1980s, Milo Hamilton became the lead voice and Gene was dropped. Hamilton added a jolt of energy.
On July 18, 1994, trailing 11-0 after three innings, the Astros pulled off an unimaginable comeback. defeating the St. Louis Cardinals, 15-12. The Cards announcers were the late Jack Buck and Mike Shannon who will retire after this season, his 51st with the club.
July 19, 1960 
San Francisco Giants' Juan Marichal debuts, with a one hitter against Philadelphia Phillies. Giants' voices were Russ Hodges and Lon Simmons, both HOF Ford Frick winners. The  Phillies that season went with Frick winner, By Saam who was a Texan, Claude Haring and Frank Sims. He would later broadcast in San Diego. Haring died in 1967 at age 64
July 20, 1976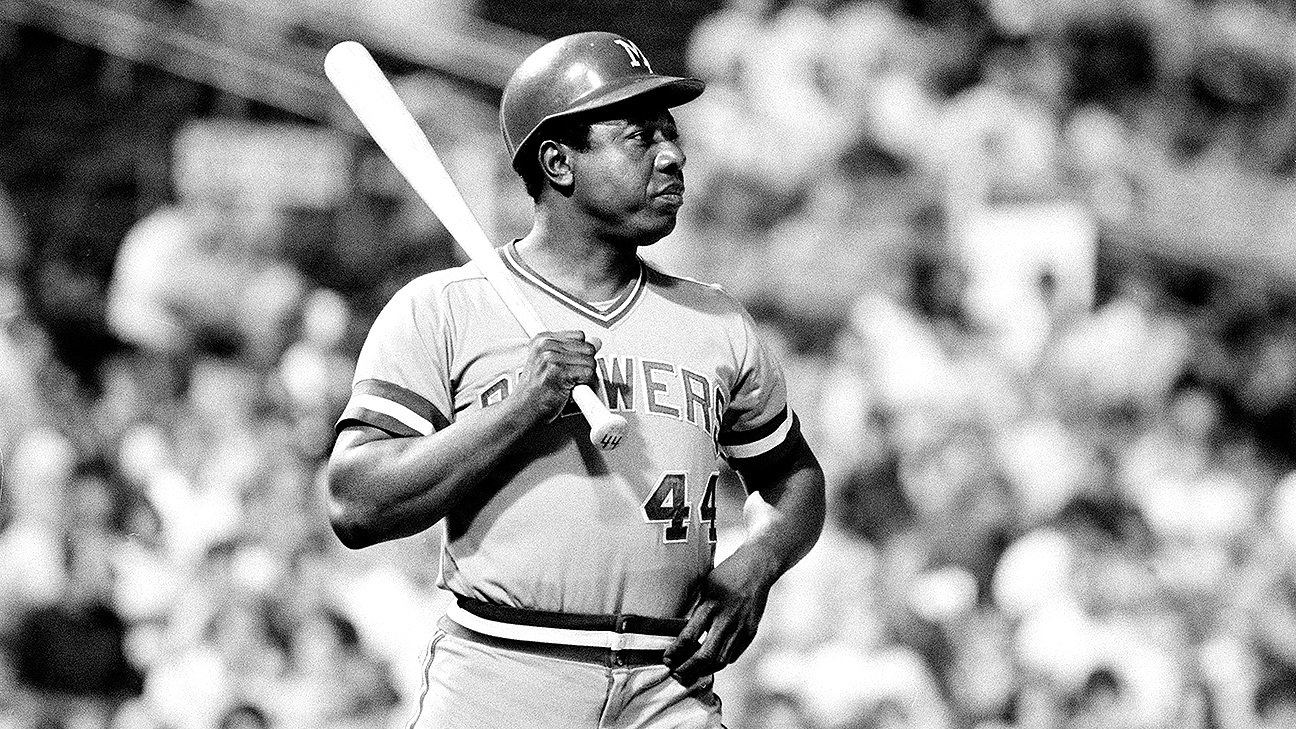 Hank Aaron hits his last big league homer, his 755th and establishes the all-time major league record for career home runs. He whacked it over Dick Drago of the California Angels at County Stadium. Brewers radio was made up of a sparkling duo, Bob Uecker and Merle Harmon. Angels announcers were Dick Enberg, Don Drysdale and Dave Niehaus. A Hall of Famer, Niehaus would later star in Seattle as the Voice of the Mariners. Drysdale worked for several teams and MLB nationally for ABC.
July 21, 2006
2006 – New York Yankees player Alex Rodriguez gets his 2000th career hit. Later in the day, San Diego Padres catcher Mike Piazza also makes his 2000th hit. John Sterling on Yankees call and SD had Jerry Coleman and Ted Leitner on radio.
July 22, 1998
The Voice of boxing Don Dunphy died at age 90; On radio and TV for over 50 years, he called more than 2,000 fights, many were part  of the series, Gillette's Friday Night Fights.
July 23, 1919
Pee Wee Reese was born. He'd later broadcast baseball for NBC Radio and television.
July 24, 1983
George Brett, batting for the Kansas City Royals against the New York Yankees, had a game-winning home run nullified in the "Pine Tar Incident." KC announcers were Denny Matthews and Fred White. Matthews is in his AL record 53d season. White passed in 2013 at age 76 The Yankees principal voices were Phil Rizzuto (left), Bill White, Bobby Murcer  and Frank Messer (Messer called it on TV). After Brett was called out, the Royal erupted and there was bedlam at Yankee Stadium.