Turner hires Wayne Gretzky; Big name? Yes; The Great One will have to prove that he's no on-air rookie
Hockey on TV needs help. More importantly, the sport needs more fans. Can Wayne Gretzky produce?
The league's ratings lag badly behind the top three sports, football, basketball and baseball. With the NHL's move next year from NBC to both Turner and ESPN, the new rightsholders are recruiting talent. The two networks will share the national broadcasts through the next seven seasons.
ESPN and Turner have the NBA as well, so the programming departments of both networks will be quite busy too. Each has overflow options. Turner has TBS, TNT and truTV. ESPN, owned by Disney, has a flock beginning with ABC and the Deuce. The company's newest revenue generator is streaming and ESPN+ is off to a good start growing its subscriber base. Disney's management is betting that avid NHL fans will grow the sub rolls further because ESPN+ will run NHL games too. ESPN is no newcomer to hockey. It had NHL rights in the past and decisions on play-by-play voices begin within its own stable. In the 90s and through 2003, Gary Thorne, soon 73, brought electricity to the network's coverage. He was terrific, presiding over a dozen Stanley Cup Finals. At this point of his career, Thorne hosts a popular podcast, The Sports Rivals. He had been doing Orioles play-by-play on television until the season before last.
During the corresponding years of ESPN's previous rights, Steve Levy (left) was very much in the act. Levy demonstrated his passion for the NHL and his durability, broadcasting three of the longest games in the modern era. While he excels doing football and is  superb in the studio, his early career goal was to be a hockey announcer. He'll get his chance again.
Sean McDonough (left) too will likely be very much involved in the network's NHL game presentation. McDonough can do just about any sport imaginable and do it well. He grew up with lots of hockey in New England.
Turner has already come to terms with the deserving Kenny Albert. So just as dad Marv retires from the company, son Kenny joins the network as its lead NHL voice.
For now, NBC is completing its 16th season as the NHL's exclusive network. The Peacocks brought innovation to hockey on television. Management launched a Winter Outdoor Classic, a Wednesday night series, and an Inside the Glass commentating position. It was all well stitched together by the vocally smooth and imaginative Doc Emrick.
The irreverent Barry Melrose (left), a former NHL coach, is part of the ESPN family. I would imagine he'll get lots more face time when the league reconnects with the Bristolites in the fall. Barry's slick, funny and unpredictable.
Turner has a history of producing the best periphery studio programming in sports. Inside the NBA with Charles Barkley, Kenny Smith, Shaquille O'Neal and Ernie Johnson is as good as they come.
But it will be hard to find a hockey character like Barkley who entertains, opines and has human foibles to which viewers relate. Ask fans to mention the name most identified with Turner's basketball broadcasts and the answer will be Charles Barkley whose freshness and flippancy served as a breakthrough of sorts in formatting sports TV's shoulder programming.
Gretzky
So if you're Turner with no NHL experience, what do you do about studio coverage? In time, the network will have its third owner in a matter of six years. In 2016, AT&T acquired Turner from Time Warner and just recently Discovery announced it was buying AT&T's media assets including Turner Sports and CNN.
So Turner made a big splash last week announcing that the Great One, Wayne Gretzky, will be its marquee name of NHL coverage. It had to cost the network a pretty penny. But who's counting in these days of free money from the Fed?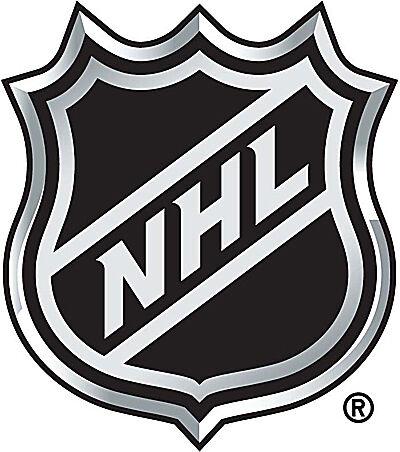 Will Gretzky be funny, entertaining, transparent, instructional or critical when necessary? Will he let his hair down once in a while? Will he attract new fans or new viewers? Is he charismatic on-air? Sure, he was dominant on the ice, winning four Stanley Cups and his name, of course, is striking to even the hockey novice.
But will his commentary be vanilla? Can he convert his stardom into big TV ratings? Tough to say.
Gretzky did some work for ESPN+, hosting Detail, a series about his own Stanley Cup achievements. So he's not entirely inexperienced.
But listening closely to Gretzky when he was interviewed by television's Graham Bensinger, his voice level was restrained, he showed little emotion, his tone didn't fluctuate much, he sounded contained and not very inspiring.
The most he shared about himself was that he was superstitious, putting on his right skate first, his right elbow pad first and so on. He shared no entertaining or gripping stories about himself, other than he'd occasionally have pizza or hotdogs before a game. For the millions that the Turner boys will pay him, he'll need to do more.
There have been many big names on television who never lived up to the hype at the time that they were hired. There were others who were debatably bad. Some names that hit the top of my head are: Bruce Arians, Shane Battier, Jerry Glanville, Sandy Koufax, Joe Montana, Scottie Pippen and Bill Walsh.
Wayne Gretzky is the NHL's greatest name ever. But for the most part he'll be a rookie on television next season. Hockey needs him to galvanize viewers. We wish him the best.