Week #4, College Football, Hundreds of games televised, Not every match has a compelling headline, yet fun
We're getting deeper into the season! Week # 4. A few notes followed by a hefty schedule
Sean McDonough will make things interesting with Clemson at Wake Forest
Lisa Byington? I get a little leery when I see her name. Getting a little better but I wouldn't put her on a big game. Not that I plan watching, Lisa is on Chattanooga at Illinois.
Comes Quietly/Goes Quietly Award: Roy Phillpot
Distinguished Anonymity Award: Kevin Brown, Orioles, college football, hoops and a good future
A Good Mix: Mark Jones and Robert Griffin III.
Endurance: Bob Rathbun has been at it a long time
Experience Helps: 

Ian's son,

Noah Eagle, is putting meat on his bones. Good fellow too
Brandon Gaudin, 38, double-dips this weekend for Fox and BTN, Minnesota-Michigan State and NFL Sunday, Detroit at Minnesota.
Tessitore will rumble his way through Texas and Texas A&M
Love Bob Wischusen. Have no use for his partner Dan Orlovsky. Just too hysterical for my taste. Calm down.
Thursday, September 22nd
West Virginia at Virginia Tech, 7:30 PM ESPN, Matt Barrie, Louis Riddick, Harry Lyles Jr.
Coastal Carolina at Georgia State, 7:30 PM ESPNU, Mike Morgan, Jay Walker
Chattanooga at Illinois, 8:30 PM BTN, Lisa Byington, Anthony Herron, Elise Menaker
Friday, September 23rd
Virginia at Syracuse, 7 PM ESPN, Roy Philpott, Andre Ware, Paul Carcaterra
Nevada at Air Force, 8 PM FS1, Alex Faust, Petros Papadakis
Boise State at UTEP, 9 PM CBSSN, Rich Waltz, Aaron Taylor, Sherree Burruss
Saturday, September 24th
Noon
Clemson at Wake Forest, 12 PM ABC, Sean McDonough, Todd Blackledge, Molly McGrath
Maryland at Michigan, 12 PM Fox, Gus Johnson, Joel Klatt, Jenny Taft
Missouri at Auburn, 12 PM ESPN, Mark Jones, Robert Griffin III, Quint Kessenich
Baylor at Iowa State, 12 PM ESPN2, Tiffany Greene, Rocky Boiman, Dawn Davenport
TCU at SMU, 12 PM ESPNU, John Schriffen, Rene Ingoglia
Duke at Kansas, 12 PM FS1, Eric Collins, Devin Gardner
Buffalo at Eastern Michigan, 12 PM CBSSN, Chris Hassel, Ross Tucker
Rhode Island at Pittsburgh, ACC Network, Wes Durham, Roddy Jones, Taylor Davis
Central Michigan at Penn State, 12 PM BTN, Mark Followill, Matt Millen, Matt McGloin
Bowling Green at Mississippi State, 12 PM SEC Network, Drew Carter, Aaron Murray, Nicole Rigoni,
South Florida at Louisville, 12 PM ESPN3, Bob Rathbun, Charles Arbuckle, Lyndsay Rowley
Kent State at Georgia, 12 PM ESPN+, Taylor Zarzour, Matt Stinchcomb, Tera Talmadge
2 pm
UMass at Temple, 2 PM ESPN+, Doug Sherman, Adam Breneman
Fordham at Ohio, 2 PM ESPN+, Michael Reghi, JeRod Cherry
UCLA at Colorado, 2 PM Pac-12 Network, Roxy Bernstein, Lincoln Kennedy
Notre Dame at North Carolina, 3:30 PM ABC, Bob Wischusen, Dan Orlovsky, Kris Budden
Florida at Tennessee, 3:30 PM CBS, Brad Nessler, Gary Danielson, Jenny Dell
Texas at Texas Tech, 3:30 PM ESPN, Dave Flemming, Rod Gilmore, Tiffany Blackmon
Indiana at Cincinnati, 3:30 PM ESPN2, Beth Mowins, Kirk Morrison, Stormy Buonantony
Toledo at San Diego State, 3:30 PM FS1, Alex Faust, Petros Papadakis
FIU at Western Kentucky, 3:30 PM CBSSN, Chick Hernandez, Randy Cross
Texas Southern at UTSA, 3:30 PM Stadium, Josh Appel, Sed Bonner
Middle Tennessee at Miami, 3:30 PM ACC Network, Chris Cotter, Mark Herzlich, Lericia Harris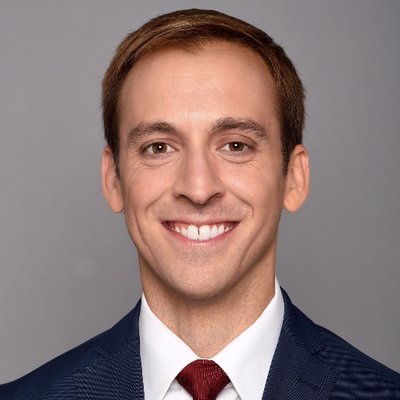 Minnesota at Michigan State, 3:30 PM BTN, Brandon Gaudin (left), Joshua Perry, Rick Pizzo
James Madison at Appalachian State, 3:30 PM ESPN+, David Jackson, Avery Hall
North Texas at Memphis, 3:30 PM ESPN+, Tony Simeone, Leger Douzable
4 pm
Oregon at Washington State, 4 PM Fox, Tim Brando, Spencer Tillman
Georgia Tech at UCF, 4 PM ESPNU, Kevin Brown, Hutson Mason
Tulsa at Ole Miss, 4 PM SEC Network, Dave Neal, Deuce McAllister, Marilyn Payne
Sacramento State at Colorado State, 4 PM Mountain West Network, Brian Roth, Mark Driscoll
Arizona at California, 5:30 PM Pac-12 Network, JB Long, Max Browne
Ball State at Georgia Southern, 6 PM ESPN+, Danny Waugh, Cole Neely, Amy Zimmer
6 pm
Akron at Liberty, 6 PM ESPN+, Matt Warner, Joe Jauch, Emily Austin
Navy at East Carolina, 6 PM ESPN+, Richard Cross, Jay Sonnhalter
Arkansas State at Old Dominion, 6 PM ESPN+, Chip Tarkenton, Andy Mashaw
Rice at Houston, 6 PM ESPN+, Ted Emrich, Taylor McHargue
Arkansas vs Texas A&M, 7 PM ESPN, Joe Tessitore, Greg McElroy, Katie George
Northern Illinois at Kentucky, 7 PM ESPN2, Anish Shroff, Brock Osweiler, Alex Chappell
Iowa at Rutgers, 7 PM FS1, Noah Eagle, Mark Helfrich,
UNLV at Utah State, 7 PM CBSSN, Chris Lewis, Robert Turbin
Marshall at Troy, 7 PM NFL Network, Jason Ross, Tyoka Jackson
Houston Baptist at Texas State, 7 PM ESPN3, Brent Freeman, Keith Moreland, Koral Riggs
Louisiana Tech at South Alabama, 7 PM ESPN+, JD Byars, Pat Greenwood
Southern Miss at Tulane, 7 PM ESPN+, Jack Benjamin, Brian Kinchen
7:30 pm
Wisconsin at Ohio State, 7:30 PM ABC, Chris Fowler, Kirk Herbstreit, Holly Rowe
Charlotte at South Carolina, 7:30 PM ESPNU, Jay Alter, Forrest Conoly, Tamara Brown
Miami, OH at Northwestern, 7:30 PM BTN, Joe Beninati, J Leman, Krystle Rich
Vanderbilt at Alabama, 7:30 PM SEC Network, Tom Hart, Jordan Rodgers, Cole Cubelic
UConn at NC State, 7:30 PM ESPN3, Evan Lepler, James Bates, Lauren Jbara
New Mexico at LSU, 7:30 PM ESPN+, Mike Corey, Dave Steckel, Jalyn Johnson
Kansas State at Oklahoma, 8 PM Fox, Jason Benetti, Brock Huard, Allison Williams
Boston College at Florida State, 8 PM ACC Network, Mike Monaco, Tim Hasselbeck, Kelsey Riggs
Louisiana at ULM, 8 PM ESPN+, Nick White, Desmond Lighten
Hawaii at New Mexico State, 8 PM FloFootball, Adam Young, Danny Knee, Andy Morgan
USC at Oregon State, 9:30 PM Pac-12 Network, Ted Robinson, Yogi Roth
Wyoming at BYU, 10:15 PM ESPN2, Brian Custer, Dustin Fox, Lauren Sisler
Utah at Arizona State, 10:30 PM ESPN, Dave Pasch, Dusty Dvoracek, Tom Luginbill
Stanford at Washington, 10:30 PM FS1, Alex Faust, Petros Papadakis
Western Michigan at San Jose State 10:30 PM CBSSN, Carter Blackburn, Donte Whitner