Without Tiger where do the networks go? Barrow, Chamblee, Costas, Hicks and McDonough share their thoughts
When word started to spread this past Tuesday that Tiger Woods was involved in a horrific single car crash in Los Angeles, the sports world once again braced itself for the worst. Of course, it was only 13 months ago that the great Kobe Bryant, his daughter and seven others were tragically killed in a helicopter accident in the hills outside of The City of Angels. Thankfully, Woods will recover but he faces a long road of rehabilitation in the months ahead.
The 15-time major champion and 82 time tour winner, (tied with Sam Snead for all-time most wins), had been away from the game since competing in the PNC Championship in December with his son Charlie.
Soon thereafter, Woods announced he had undergone another procedure on his ailing back and it was expected he would miss at least the first two plus months of the 2021 tour calendar.  He was seen on Sunday in the booth at the event for which he serves as host, The Genesis. As he spoke with CBS' Jim Nantz, there seemed to be a hint of uncertainty as to whether he would be back in time for the year's first major, The Masters, in April. It was complete Tiger, not giving in an inch to Jim's persistent questions as to whether the viewing public would see Woods soon.
The exchange on-air with Nantz had me immediately think of how televised golf will be able to move past Tiger.  It's not a secret that when Woods plays, there's a different feel for how the tournament is presented on television.
When Tiger is in contention it's game-on. You can hear the excitement coming through your TV loud and clear.
I had the chance to ask a couple basic questions that revolve around Woods – of a few prominent personalities in television sports. What will coverage look like going forward?
While the talent for the next generations is outstanding, who is the golfer right now that TV executives will want to see, more so perhaps than any other?
The networks have known for a while that a transition of sorts in the game has been taking place. The five time Masters champ is more of an "Elder Statesman, Tiger Woods." There still seemed to be an over-reliance on Tiger's relevance in network coverage when he's playing. Will it be minimized going forward? Is it possible that there's another big Tiger comeback and that's what will move the needle?
Here's how they see it:
Lance Barrow, CBS, former Coordinating Producer, Golf
Dustin Johnson and Rory McElroy are certainly two guys who come to mind who can carry things. That being said there are just so many good players that any given week there will be storylines.
Tiger is bigger than golf. He'll remain a story as long as he's around the game. When I was producing golf, of course there was always interest in Tiger regardless of how he was playing but for sure he'll remain a huge story.
Brandel Chamblee, Golf Channel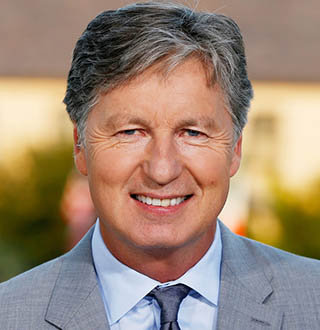 Besides Tiger…. because that ship is sailing off into the sunset, I would say that the player(s) that TV execs want to do well is either/or/both Jordan Spieth and Rory Mcilroy because they not only have the ability to stun with their staggering talent, they both are very compelling when they speak. It's not just that they are honest, but they both are able to explain the nuances of competing, struggling and winning while sounding sincerely humble. Qualities like that make up a dream athlete.
I understand that some people think there is an over-reliance on Tiger when he's in the field, but the ratings say those people are certainly in the minority. Tiger brings huge ratings which says quite simply that the majority of the golf world wants to see every shot he hits. Who knows if he will ever play again but if he does come back and struggles the networks will of course measure the benefit of showing him to give people what they want verses the possibility of showing him in a less than stellar light.  Because there is a redemption story running parallel to his talent, His comebacks have been almost as compelling as his blow out wins.
Bob Costas, MLB Network, CNN and former face of NBC Sports
It seems very much in doubt as to whether Tiger will ever play competitive golf again. TV Sports is about theater and drama, but it works best when the reality is plausibly aligned with it. We can't wish a story into being or ask the audience to invest in a storyline that has little to no chance of paying off.
Dan Hicks, NBC Sports, Golf Channel
Rory McIlroy has the rare combo of effortless talent and outspokenness. He's clearly become the best interview in golf, far more revealing to viewers than Tiger ever will be. People feel invested in him because he's so honest.
So when he wins they celebrate WITH him not just FOR him. He shares his vulnerabilities while not being afraid to talk and feel confident. And when he's on he's virtually unbeatable. And he can drive it a mile. Everyone loves the long ball. He's only 31 and although it's been years since his last of four majors, he could get on a major tear in a heartbeat and when he wins the Masters…. yes I said "when"… it will be epic and will complete a career slam.
Let's be honest. As long as Tiger is on the course he'll be the center of attention. You could show Tiger warming up on the range VS some live golf elsewhere and sometimes get a better rating. So the ultimate transition post Tiger, will only happen when the Big Cat calls it quits. I believe that will happen only when he believes he can no longer win. His recent accident puts this all in jeopardy. But at the same time it adds to his unmatched intrigue.
If your were a scriptwriter and took his life story to an executive movie maker in Hollywood and told him the script was a true story, he'd say no way, this is pure fiction. That's how unbelievable his life and career have been. Just when you think you've seen latest chapter, Tiger himself has always flipped the script. He may be set up to do it again. Would anyone bet against him?
Sean McDonough, ESPN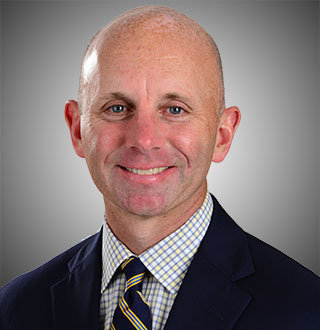 There are so many great young players.  As an avid golf fan, I love watching them all play. DJ, Brooks, JT, Rory, Rahm, Morikawa and so many more.
I think the one player who golf fans find particularly interesting is Bryson DeChambeau. With his astounding length and quirky personality, it is usually interesting when you are watching him. I don't think TV execs are hoping one player steps forward. And I think that is unlikely to happen anyway with the depth and balance of the talent in pro golf.
If you are a true golf fan, you have to appreciate how many remarkably talented players there are right now.  I enjoy knowing that there are so many players who have a chance to win every week. As an example, Max Homa's recent win in LA was exciting to watch. It was a great story, as a hometown kid won a tournament he started attending when he was two years old.
I hope some day we are talking about Tiger's next big comeback. And I hope that I am wrong, but that seems unlikely to me given the seriousness of his injuries on top of his ongoing back problems.
I understand why producers showed Tiger even when he wasn't in contention, but I agree with the criticism that, on many occasions, there was too much time spent showing Tiger instead of the leaders.  I don't think anyone will ever drive interest like Tiger did, but golf is in great shape with the current crop of stars.