Two play-by-players are linked by a deadly '89 plane crash; one survived, other lost his parents
Play-by-play voices connected by happenstance
It's been 32 years since the deadly crash of United Airlines flight #232 in Sioux City, Iowa. The DC-10 was en route from Denver to Chicago when it suffered a crippling mechanical failure, one that disabled the pilots' abilities to fully manage the aircraft. Of the 296 passengers, 112 perished and 184 survived .
What I've come to learn is that this heartbreaking tragedy involved two play-by-players. I knew of former Rockies and Nuggets voice, Jerry Schemmel who survived. Last week, I learned of another announcer, Carolina Panthers' voice Mick Mixon who lost his parents on the flight. At the time of the calamity, the two men didn't know one other. It took years for them to make the connection. 
"I heard about Jerry and his story in the 90s. But it wasn't until late August, when Jerry emailed one of my coworkers (Jim Szoke, a boothmate on the Panthers broadcasts), looking for my email address, and that's how we connected. I don't have the words to tell you how much I respect him and the gracious way he handled our conversation," Mixon told me.
There's more, and they're all somewhat connected.
A couple weeks ago, Rabbi Yosef Weinstock of the Young Israel of Hollywood, Florida delivered his afternoon Yom Kippur sermon and invoked the names of Rabbi Kenneth Berger and his wife Aviva. Berger was the spiritual  leader of Congregation Rodeph Sholom up the road in Tampa. From his pulpit, Weinstock flashed back to Yom Kippur, 1986. It was then, 35 years ago  that Berger addressed his congregants in what the New York Times later labeled, "a rabbi's enduring sermon on living your last five minutes." Not a pleasant subject, but so be it.
Eight months prior to Yom Kippur 1986, the Space Shuttle Challenger exploded on takeoff off the Florida coast, killing all seven crew members. Christa McAuliffe was aboard, a teacher from New Hampshire. When it was announced that McAuliffe would participate in the Challenger's mission, it was greeted around the world with great fanfare and anticipation, right up to liftoff. The tragedy hit Americans hard and lingered sorrowfully and painfully. 
What was learned over the eight months between the crash of the Challenger and Berger's Yom Kippur homily was the fact that the Challenger's crew didn't die instantly at the time of the explosion. It wasn't until the spacecraft hit the Atlantic Ocean that the crew perished. (Panthers' voice Mick Mixon, left)
So each of the seven crew members on the Challenger knew of their certain and imminent death. It triggered Berger to raise the question of his congregants. What would you do with your final five minutes on earth? Introspection, confession and family in a striking and economy of time. One can imagine.
In his address, Berger underscored the driving tenet of the High Holiday. Jews believe that on Yom Kippur, God determines people's fates, who shall live and who shall die. So what would you do if you only had five minutes to live?
As fate had it three years later, Berger, his wife Aviva and two of his three children were on the ill-fated 1989 flight. As the aircraft wobbled, teetered and lurched toward the Iowa runway, 296 passengers understood the gravity of the moment and the uncertainties they were facing, life or death. I would imagine that at some point, a human in such a precarious situation would believe, "I have only minutes to live."
The Berger family grasped one another's hands in collective prayer. Sadly, Rabbi Berger and his wife perished. The two children made it, one with fairly minor injuries and the other spent a month in a coma. The third child was away at summer camp.
Schemmel escaped the wreckage with his life, albeit I'm sure, with lasting emotional scars. Who wouldn't! Earlier this month, I saw a note that Schemmel, 62 and now practicing law, was assigned a college football telecast for ESPN3.
When I interviewed Schemmel for a story on these pages a few years ago, he opened up about the crash. "I still think about Flight #232 every day. Usually it's just a fleeting moment, but it's still there on a daily basis. And that's OK. It's a good reminder of how precious life is and how much I need to treasure it."
There's more to it. After the harrowing landing, Schemmel rescued an 11 month toddler from the doomed aircraft. I asked Jerry about it: "The story of Sabrina Michaelson, the baby I grabbed from the wreckage, did not have a happy ending. Very sadly, she died of a drug overdose in 2009, (age 20). We still don't know if it was intentional or accidental."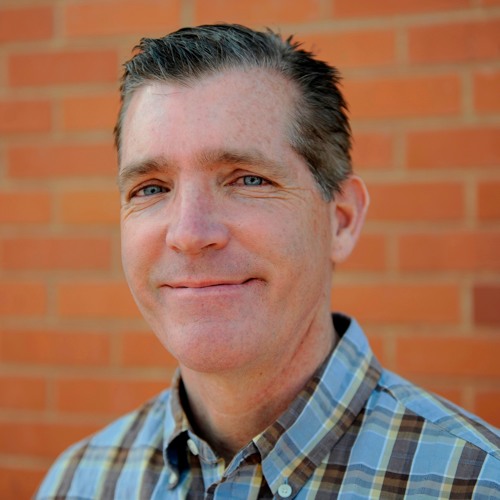 Last week, I got an email from Mixon, also 62, who for years worked with the late Woody Durham on the North Carolina football and basketball broadcasts. He then left UNC for the Carolina Panthers as their play-by-play voice. Mick naturally is well known in the Carolinas.
Mixon recently announced that he's retiring as the voice of the NFL Panthers after this season. When asked why he's doing so at his youngish age, he told the team's website that it was his parents who looked forward to their retirement but never had the opportunity. Yes, flight #232 was the culprit. (Schemmel, left)
The elder Mixon couple were also on the airliner, father Forest and mother, Sandra, 57 and 54, respectively. Mick wants no regrets and now hopes to be living the dream that his folks could never fulfill.
"A small part of the equation for me was, I watched my father contemplate retirement, the next stage of his life," Mixon told the Panthers digital publication. "He so wanted to have time in his workshop to tinker around. My mom was an artist, and she so wanted to have time to just paint and just be, and they never got to do that. A small part of my motivation is I want to try to experience that next stage of life while I'm still young enough to enjoy it."
The lesson: Never take tomorrow for granted.
It reminds me of the greatest, Vin Scully, when he ran down a list of injured players.
One roster member was listed as day-to-day. At which point Vin aptly imparted, "Aren't we all."
Enjoy!
prepared 9.26.21